The UFC today officially announced the sellout of UFC in Sweden. The event is now "the fastest selling European UFC event ever"!
Stockholm, Sweden – Ultimate Fighting Championship ® debut in Sweden have already knocked out the box office. Tickets for the event, which takes place on Saturday in the Globe on April 14, sold out after only having been available to the public for three hours. This makes the UFC ® SWEDEN to the fastest selling European UFC event ever.
People have told me that the Swedish market is great for the UFC and now our fans just proved it, said UFC president Dana White.
– I really like to take the UFC to new markets. I'm very excited to come to Stockholmin April and the event will be outstanding.
According to Marie Lindqvist, Head of Communications at Stockholm Globe Arenas, the UFC ® SWEDEN one of the fastest-selling sports events ever stagedin the Globe.
Demand for tickets is also the largest martial arts for professional boxing in Sweden since the ban came into force in 1970.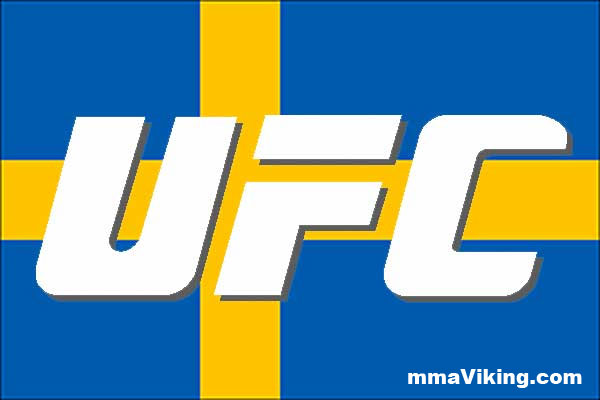 The matches on the coveted event include:
The main match between Sweden's rising star Alexander Gustafsson and the top-ranked Rogerio "Lil Nog" Nogueira, 93 kg
Siyar Bahadurzada against Paulo Thiago, 77 kg
DaMarques Johnson against John Maguire, 77 kg
Jörgen Kruth against Cyrille Diabate, 93 kg
Magnus "Jychen" Cedenblad against Francis Carmont, 84 kg
Brian Stann against Alessio Sakara, 84 kg
Brad Pickett against Damacio Page 61 kilograms
James Head against Papy Abedi, 77 kg
"Like" MMA Viking on Facebook and follow us on Twitter for updates on the UFC in Sweden and all things Nordic MMA.