UFC officials today announced that Antonio Rogerio Nogueira is injured, and Thiago Silva (14-2 MMA, 5-2 UFC) will face "The Mauler" in his home town. Alexander Gustafsson (13-1 MMA, 5-1 UFC) will now face another Brazilian in the main event of UFC on FUEL TV 2.

Get more pictures like this from SHERDOG.COM
UFC officials today announced the change for the April 14 bout referred to as "UFC in Sweden", which takes place at Stockholm's Ericsson Globe Arena.

A knee injury has faced Nogueira out of the match.  His return is unknown.
Silva will be making a return to the Octagon, since his last bout in January of 2011. The Brazilian admitted to taking to prescription steroids, and was suspended for one year by the Nevada State Athletic Commission following a dominant performance over Brandan Vera.  The two were set to rematch, but Vera pulled out due to an injury, leaving Silva available to face-off against Igor Pokrajac at UFC on Fuel 3 in May.  This bout has been scrapped, and Silva will now face Gustafsson who is riding a 5 win and 1 loss record in the UFC coming off a big win this December over Vladimir Matyushenko in December.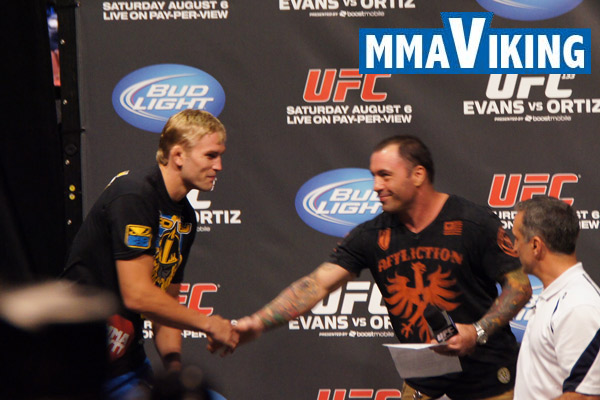 For the lastest fight card, click here.