As MMAViking.com reported last week Håkon "Death" Foss (4-2) was recruited to take teammate Simeon Thoresen's place at the Venator FC 2 card tomorrow in Rimini, Italy after 'the Grin' came down with the flu. So it has to say the least been a fast change of direction for the Frontline fighter as he already was in hard training for an upcoming bout also on December 12th with a undefeated Englishman, but unfortunately the Brit pulled out 3 weeks ahead of the oncoming fight.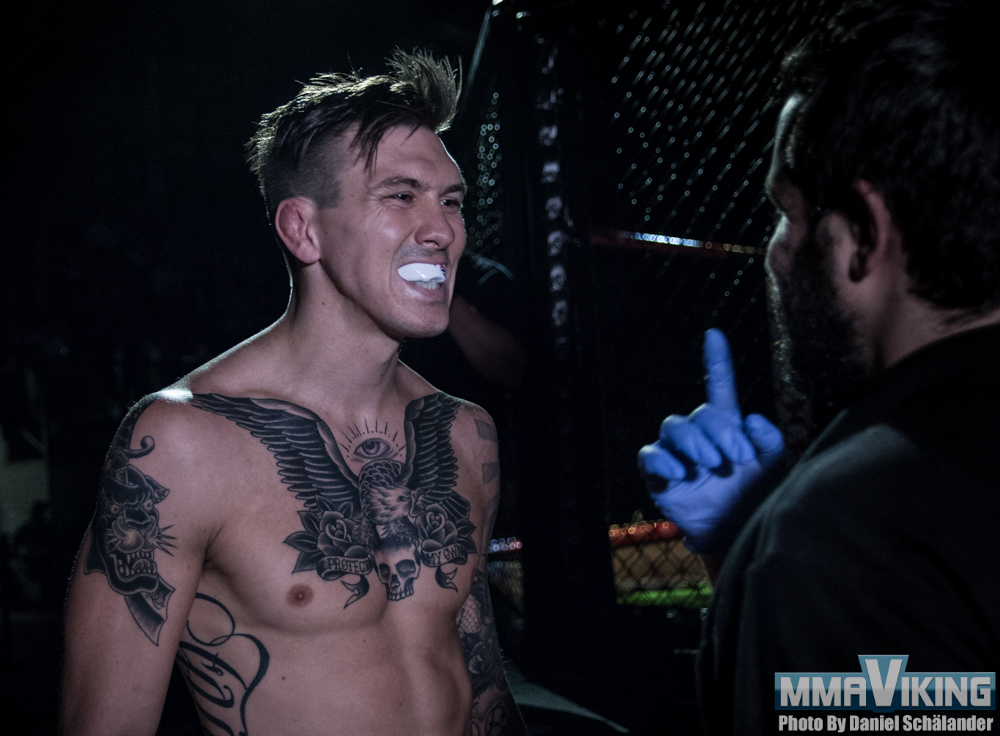 "My manager Tue Trnka immediately started looking but without result, so I thought that it would be a long break from fighting but then Tue contacted me one night and asked if I wanted to face Karl Amoussou, so I said yes."
Karl Omoussou (20-7-2) is a real veteran within the MMA circuit with close to 30 fights taking place all around the world, he has fought in M1, Bellator and Dream to name a few organizations and he is currently on a 3 win streak. This is a record and a history that might make many fighters back down but not in this case, even though Foss already was in training of course had his doubts. "If I hesitated? Of course, but us from Frontline Academy never turn down a battle!"
With a short notice fight coming up Håkon is confident and knows that with 12 wins by submission the strength of "Psycho" Omoussou lies in his grappling, but that hasn't stopped the Norwegian from training as usual and trying to improve his skills everyday. "Death" has a clear vision of what will go down in Italy on Saturday, "Mr. Psycho is only an obstacle in my way, his time has past, it's my time now."
Alongside Foss is fellow Frontline Academy fighter Jack Hemansson (10-2) who will fight the polish Maciej Różański (8-0), fighting on the same card as a team mate is only positive Foss thinks.
"Jack is lethal! It's always an extra kick when we are several vikings going to war at the event!"
Before ending our talk Håkon sends out a big thank you to the Frontline Academy, Teta, Mohsen, Joaquim Rasi, Briskeby-Ostepati, Highwhey and all his brothers in arms at Frontline.