An electric welterweight matchup between Rhys McKee and Håkon Foss will headline Cage Warriors' return to the Cork Neptune Stadium on November 9th. The promotion sent the following press release today.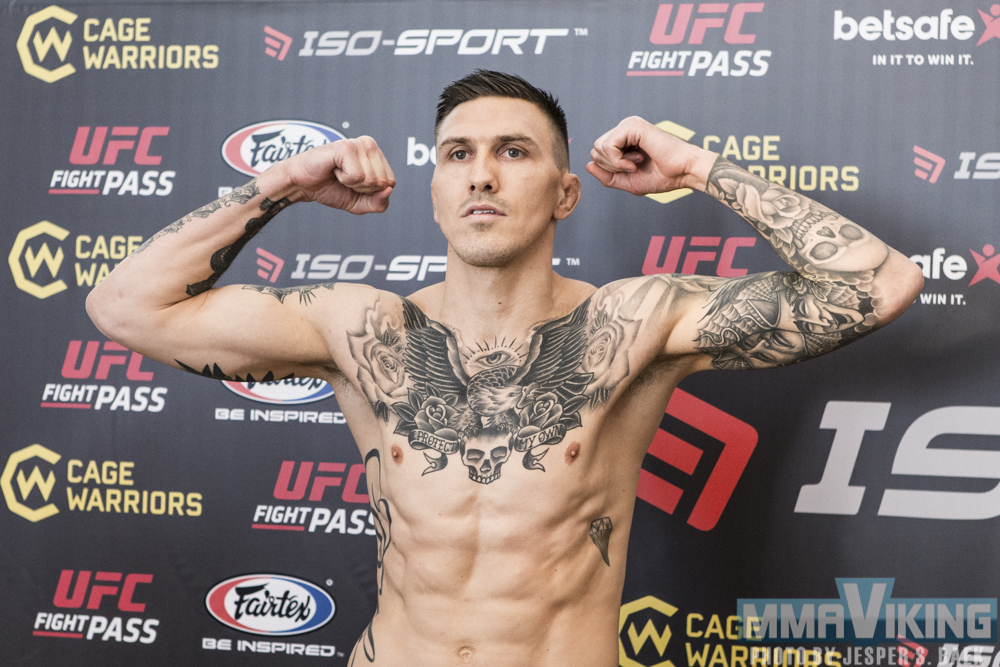 Top Northern Irish prospect Rhys 'Skeletor' McKee is gearing up to put on the performance of a lifetime at CW110 – his first main event appearance in the yellow gloves.
With a 100% finish rate across all of his 9 professional wins, McKee has established himself as a formidable force on the Cage Warriors roster and now moves up to welterweight to take on one of Scandinavia's most exciting rising names.
McKee said: "I am more than excited to welcome Cage Warriors back to Ireland. It's going to be a special night, and I'll add another solid finish to my record!"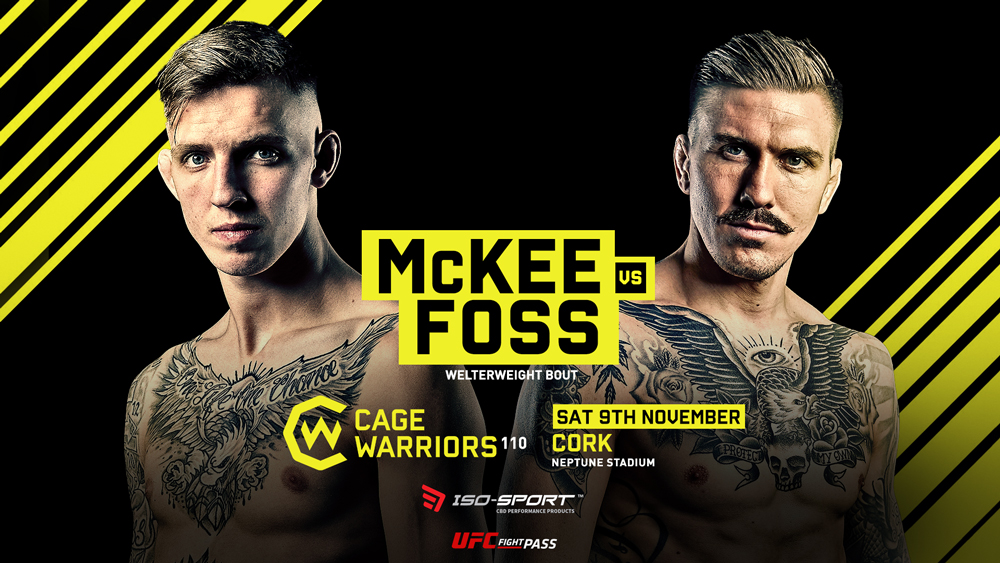 Håkon Foss enters CW110 with a 9-7 record including a TKO win over Jack Mason – one of last year's most memorable finishes.
"This is a real fight for the fans," said Cage Warriors President Graham Boylan. "When you get two guys who chase for the finish like this, you're guaranteed a main event that will live up to the hype."
A Cork native, Boylan has announced big plans to develop the sport of MMA in Ireland in the coming years. Cage Warriors have staged numerous high-octane events in Cork, including the night Joe Duffy finished Conor 'Notorious' McGregor via first-round submission at CW43.