Frontline Academy's Simeon Thoresen (17-5) looks to snap a three fight winning streak today. The former UFC fighter will face BKK Fighters veteran Jack Mason (28-14) at BCMMA 10 in Colchester, Essex.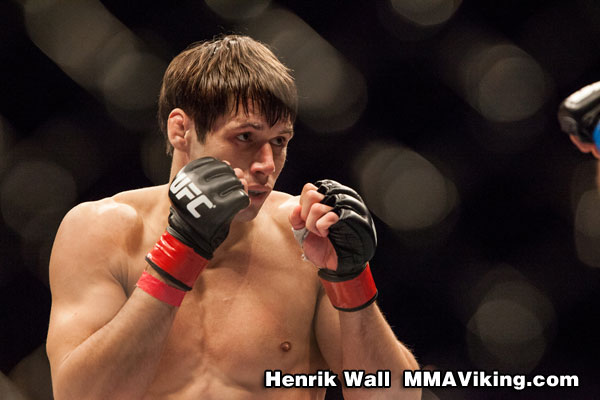 Thoresen went 1 win and 2 losses in his recent UFC run, picking up Norway's first Octagon win back in 2012. In his first post-UFC bout, he lost a majority decision last June versus Jake Bostwick at CWFC 69.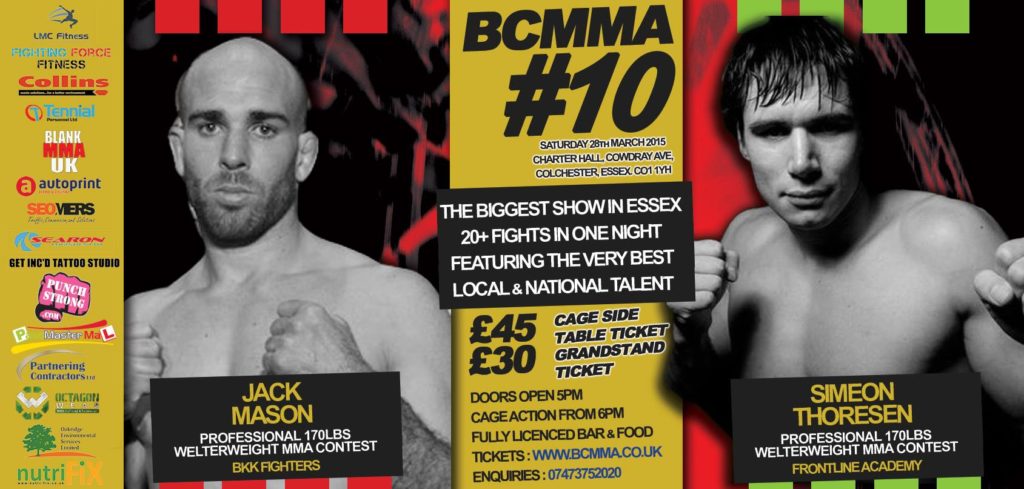 Mason last fought in August at CWFC 71, where he lost by leg injury to Swede Jonatan Westin. Before this bout the long-time Cage Warriors veteran was on a two fight winning streak, beating Patrick Vallee and Bruno Carvalho.
Results
Thoresen Versus Mason
The Frontline Academy fighter went a full 15 minutes, but Mason was awarded the decision in unanimous fashion.
Mason defeats Thoresen by decision #UKMMA #Mma

— John Gooden (@JohnGoodenUK) March 28, 2015