Bloodyelbow.com features Finland's Anton Kuivanen in it's popular scouting report. On the list Bloody Elbow already had another Finnish lightweight J-P Vainikainen on the 10th spot. Now Kuivanen, who has been lately training at the American Top Team in Florida, takes the 8th spot on the global prospect listing.  Below is a teaser, along with a link to the full report with videos of the top prospect.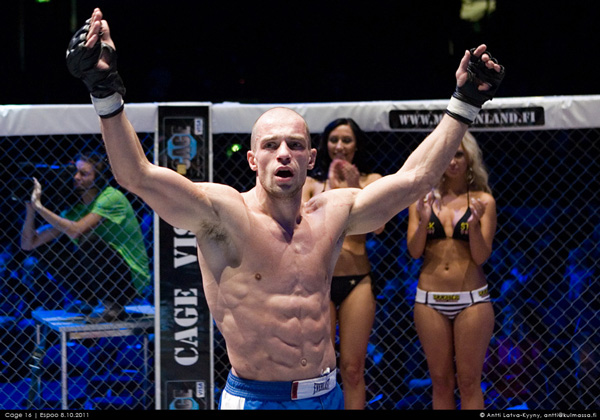 Article Preview
"That didn't take long, did it? After Finnish MMA fans everywhere relished in the glory of Juha-Pekka Vainikainen's placement at #10 on the 2012 World MMA Lightweight Scouting Report, fellow Finn Anton Kuivanen (16-4) claims the #8 spot. Don't be fooled by the close proximity of these two on the countdown, however. Kuivanen is one of the best mixed martial artists in the country, and his improved skills may take him to the promise land of the UFC in 2012."
Read the full article at BloodyElbow.com.