Mads Burnell (13-3) TKO'd the 29-year old Darko Banovic (17-7) in the very first round at Bellator 248. Not only does Burnell extend his win streak to 5, their fight with Banovic also becomes the first ever legal MMA fight by a major organization to happen in France.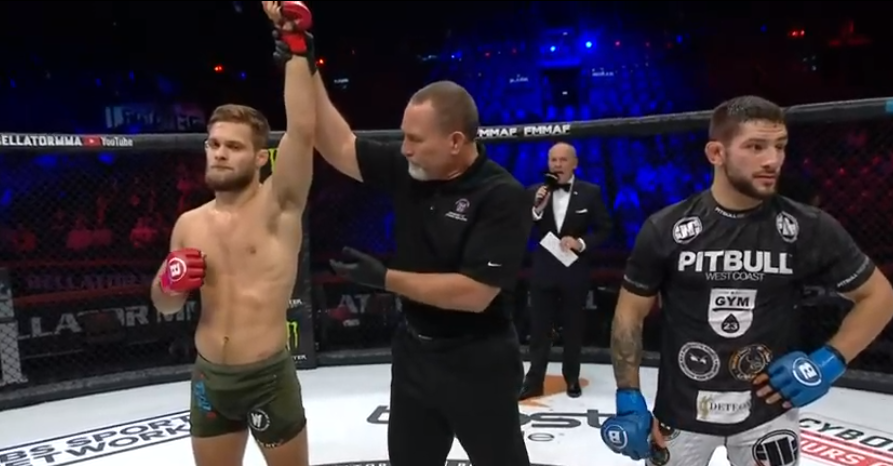 The fight started off with a leg kick from Banovic, Burnell exchanged. Both fighters then fought for the cage control. Banovic went for the legs afterwards, however. Burnell blocks it. Burnell then went for the legs himself and pushed Banovic up the cage, picked Banovic up and took him down before taking side control closer to the center of the octagon.
Ground and pound by Burnell, followed by half-mount. Burnell struggling for position. At the 2 minute mark, Burnell took Banovic's back followed by a barrage of punches. The judge stepped in after several unanswered punches for a TKO win for Burnell at the 3:13 minute mark of the very first round.
"I wanted to box, but he shot in on me." says Burnell in the post-fight interview. "I have been working a lot of ground and pound during the pandemic."