Cage promotion goes up north to Oulu for its 17th event labeled "Northern Storm".  The event will be held at the Oulu Hall in Oulu, Finland on the 5th of November.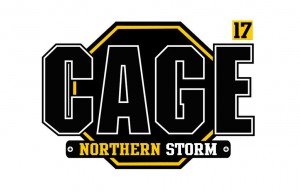 While the card is not stacked with big names, the event still has much potential for delivering a great night for the fight fans. Most interesting names on the card for the future might be Finnish featherweight prospect Jerry Kvarnström and Demian Maia's top pupil Rafael Domingos of Brazil.
Main event catchweight 75 kg/166 lbs: Jarkko Latomäki (18-8-0) vs Ivica Truscek (15-8-0) Croatia
Finland's Jarkko Latomäki, who is built like a brick house, is not called the Forging Hammer for nothing. Latomäki has put together a great record of 18-8 mainly by using his impressive athletic abilities and bone crushing grappling. He usually bulldozes his opponents to the ground with great wrestling and brute force. Latomäki's hardcore physique allows him to push the pace of the fight with relentless takedowns and tiring clinch work. On the ground Latomäki has good ground and pound from the top and neck breaking chokes. During 2011 Latomäki has gone 2-1. The lone loss came in the hands of Swedish Sengoku vet Diego Gonzalez who caught Latomäki in a heelhook.  Latomäki has been lately working with Brazilian old school Vale Tudo legend, BJJ black belt Marcelo Giudici who is currently teaching Latomäki's home gym.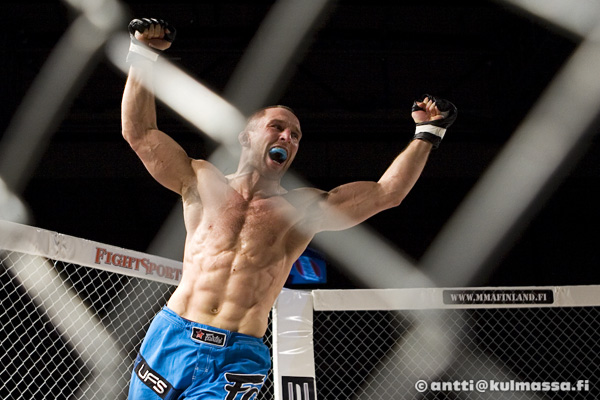 Like Latomäki also his opponent Ivica "Terror" Truscek prefers to fight on the ground. Truscek hails from a wrestling background that shows in his MMA fights. Truscek's usual game plan is to take his opponents down and deliver Ground and Pound from the top. Truscek uses strikes on the feet mainly to set up his powerful shoots. Truscek has fought at Lightweight and Welterweight before so this catchweight of 75 kilos should suit him fine. After hitting a rough stride and losing four consecutive bouts, Truscek has bounced back and won four out of his five last fights. This is the second time Truscek fights in Finland. The first attempt wasn't very successful one as he was choked out in a minute at Fight Festival 29 by top ranked Euro lightweight Niko Puhakka of Finland. Truscek is known as an exciting fighter who looks to finish fights. He has gone to decision only twice during his career.
Featherweight: Jerry Kvarnström (10-1-0) vs Oliver Pastor (13-7-0) France
Finland's wrestling powerhouse Jerry "AD/HD" Kvarnström jumps back into action and faces Frenchman Oliver Pastor. Kvarnström is a former world class freestyle wrestler so it's obvious that grappling plays a big role in his fights. Super aggressive Kvarnstörm makes good use of his wrestling skills and usually gets the fight on the ground without too much effort. Kvarnström is however far from a boring Lay and Pray wrestler. He has finished all of his ten wins by submission and nine of them in the first round.  The Finn has been battling with health issues during the last few years but now everything should be in order and Kvarnström should be able to show his full potential in the cage.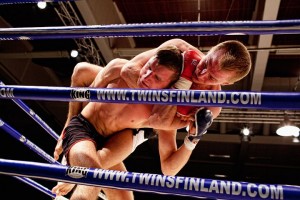 France's Oliver "Wide Eyed" Pastor should possess some interesting challenges to Kvarnström starting from that he has never been submitted yet. Short and stocky Pastor is quick and explosive on the feet. While he prefers to strike on the feet, Pastor also has a competent ground game. This is Pastor's third fight already in Finland. In the first one Pastor gassed in the second round against Jimmy Immonen and got knocked out badly by Immonen's devastating headkick. The second time Pastor put on a good fight but eventually dropped a decision to Matteus Lähdesmäki of Finland. Pastor is now riding a three fight win streak and I'm sure he would like to keep that streak alive by getting his first win from Finland.
Lightweight: Antti Virtanen (6-3-1) vs Claes Beverlöv (7-1-0) Sweden
MMA Imatra's Antti Virtanen meets Stockholm Shoot's Claes Beverlöv in a classic Finland versus Sweden bout.
As a fighter Virtanen is a gritty allrounder who can throw down on the feet, wrestle and grapple on the floor. After losing his first two bouts in 2011 by decisions, Virtanen has stepped up his game and won his last two fights. At the Cage 16 event Virtanen outstruck Lithuanian Viktor Tomasevic on the feet and won by decision.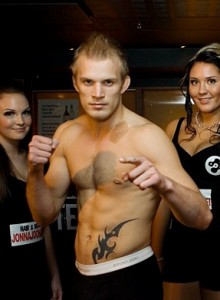 Claes Beverlöv in fights out of Stockholm Shoot, the gym that also serves as a home for the UFC light heavyweight star Alexander Gustafson. Beverlöv, who has been fighting pro since 2009, found his way to MMA after running into some trouble as a youngster. Since finding his calling, Beverlöv has worked hard and impressive results have followed. Beverlöv has a grappling heavy style which is obvious if you look at his record: five of the seven wins have become via submission.
Bantamweight: Heikki Tiilikka (5-3-0)  vs Owen Gayle (4-2-0) UK
Hometown hero Heikki Tiilikka gets challenged by UK's Owen "5 foot hero" Gayle in a bantamweight bout that could be the fight of the night. Both guys are really good allrounders who are quick on the feet and skilled on the ground. In his most recent fight Tiilikka used his grappling skills to beat Michael Daboville at the Cage 16 event. Tiilikka has technically solid striking on the feet and setting up fluid takedowns with strikes is one of his best assets.
After winning the first three fights Gayle has faced stiffer competition and  lost the last two fights by decision. Despite having extensive background in Taekwondo, Gayle relies heavily on combination of grappling skills and physical strength. The Englishman is strong for his weightclass, probably thanks to his interest in strength training and job as a personal trainer.
Women 55kg / 122 lbs: Maiju Kujala (6-3-0) MMA vs Karla Benitez (6-1-0) Spain
In the lone women's bout StrikeForce vet Maiju Kujala meets Spaniard Karla Benitez. This fight was supposed to happen already in Cage 16 but Kujala had to cancel due to illness. Benitez ended up facing Finland's Katja Kankaanpää who outgrappled Benitez for a decision win. Long limbed and lanky Benitez has solid striking on the feet but Kujala will probably try to take the fight to the ground. Kujala is a well rounded fighter and that could spell trouble for Benitez. Kujala has fought competitive bouts with world class talent like Miesha Tate before so it's obvious that the Finn will step into the cage as a big favorite.
Welterweight: Kai Puolakka (6-2-0) vs Gary Gono (9-7-0) France
Finland's rising welterweight prospect Kai Puolakka locks horns with a last minute replacement Gary Gono of France. Both guys can scrap so this fight has potential to be a crowd pleasing slugfest.
Long and rangy Puolakka has fought pro for one and half years and gone 6-2 against fitting competition. Puolakka has steadily improved his arsenal. Nowdays the young Finn can throw down on the feet and has a solid ground game to go with it. Puolakka has fought twice in 2011 winning both bouts by decision.
Frenchman Gary Gono has kept a furious pace this year and this will his 8th fight in 2011. During 2011 Gono has gone 4-3 without any of fights going to judges hands. Gono fights with aggression in the cage and goes for the finish when he sees an opportunity.
Lightweight: Rafael Domingos (2-0-0) vs Mourad Enasseri (2-1-0) France
Rafael Domingos is a accomplished grappler and a BJJ brown belt under the UFC Middleweight star Demian Maia who is best known for his unearthly grappling skills. Domingos is a very athletic young man and a one of Maia's most promising students so it could be that we'll see a future star in this fight.
Also on the card:
Welterweight: Jussi Pulkkinen (1-0-0) vs Mahamadou Cisse (1-0-0) France
Featherweight: Miika Kauppinen (1-0-0) vs Markus Rytöhonka (2-1-1)
Featherweight: Jaakko Väyrynen (1-2-0) vs Juuso Halme (0-0-0)
Pre-fight comments and weigh-in photos coming up before the fight night. Don't forget to check out the event report on Sunday!
"Like" MMA Viking on Facebook and follow Joona Pylkäs on Twitter for the latest on Nordic MMA.