Camila Rivarola (2-2-1) made her Bellator debut against Ireland's Danni Neilan (1-0) at the Bellator 227 event at the 3 Arena. The Swede now training out of Snake Team in France started off with some good striking, but in the end was taken down several times and lost by decision. Read the play-by-play below.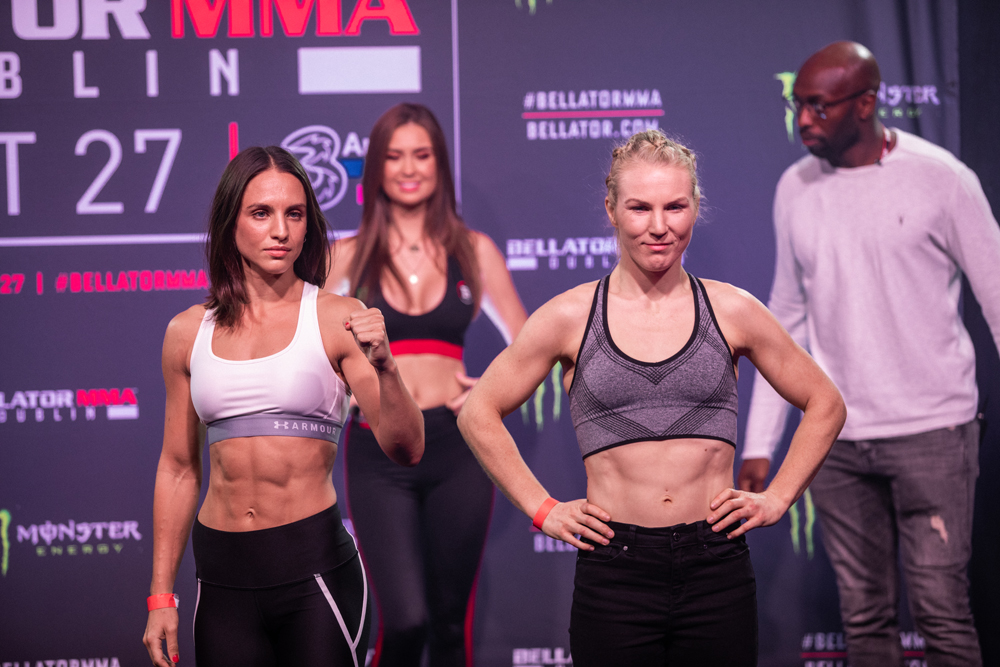 Round 1
Rivarola comes out pushing the pace, landing some nice strikes. Both women are trading strikes in this one, each strike looking very sharp. Rivarola starts working her kicks in with a minute left in the round. Neilan shoots for a takedown, Rivarola does well to defend but not enough to stop her getting taken down. The round ends with Neilan on top of Rivarola.
Round 2
The round starts at the same pace as the last round. Rivarola is working her jab well and managing to time her kicks well. Neilan spins her opponent with a leg kick and then continues to target the leg. Momentum of the fight starts tilting in towards Neilan as she piles on the pressure and secures a takedown. Neilan manages to get into half guard and begins to land some ground and pound. Rivarola gets Neilan back into her guard and is trying to get this one back to the feet. Neilan steps over into half guard and the round ends with Neilan landing some ground and pound.
Round 3
Neilan instantly applies pressure and after some striking, she backs Rivarola back up against the cage. Neilan gets on top and starts landing some nasty ground and pound. Neilan continues to dominate from top position, landing strikes and constantly looking to transition. A hard fought bout by both, but Neilan gets the nod from the judges.
Result
Danni Neilan (1-0) def. Camila Rivarola (2-2-1) via Unanimous Decision