Nicolas Dalby (18-3-1, 1 NC) gutted out a tough fight with Alex "Cowboy" Oliveira (20-8-1, 2 NC) in his hometown for the UFC's first trip to Denmark.  The crowd went nuts as the Sharpshooter got the announced victory 29-28 on all score cards.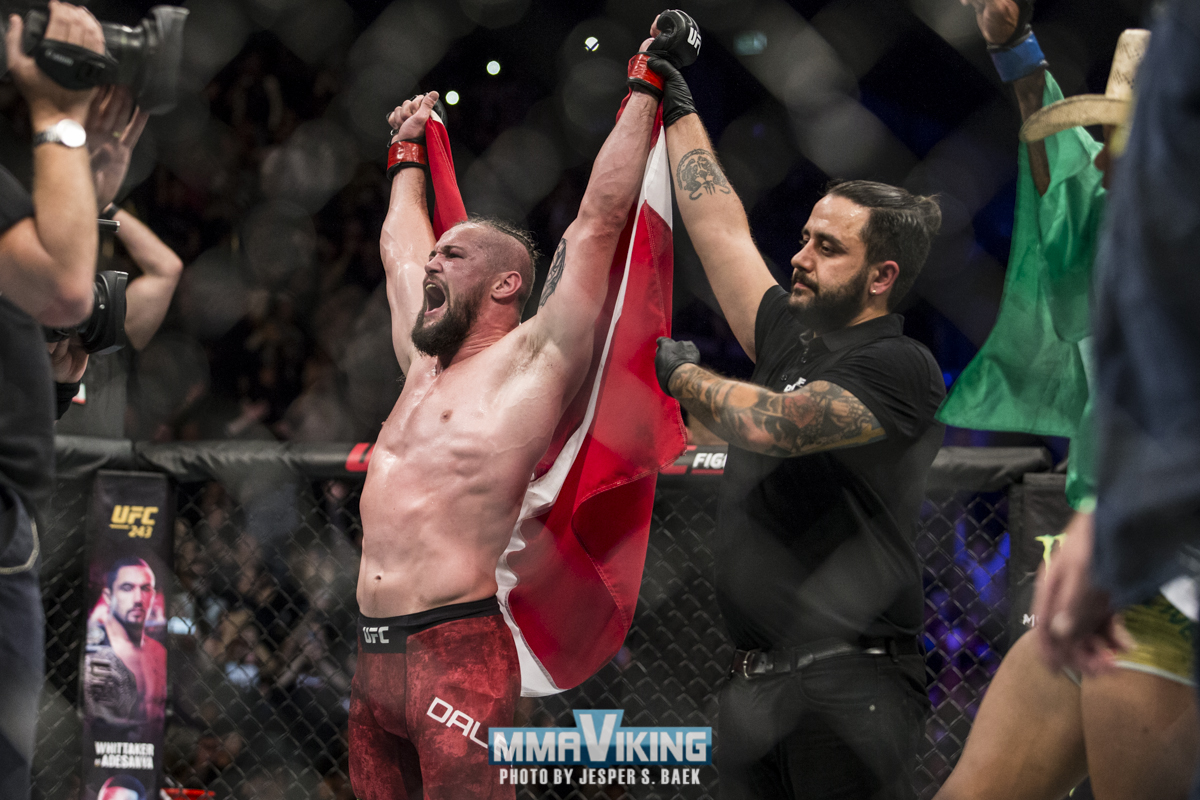 From the start, the fight was electric for the first Dane to enter the cage at a UFC in Denmark.  It was also the return for Dalby back into the UFC, where he fought in 2015-2016.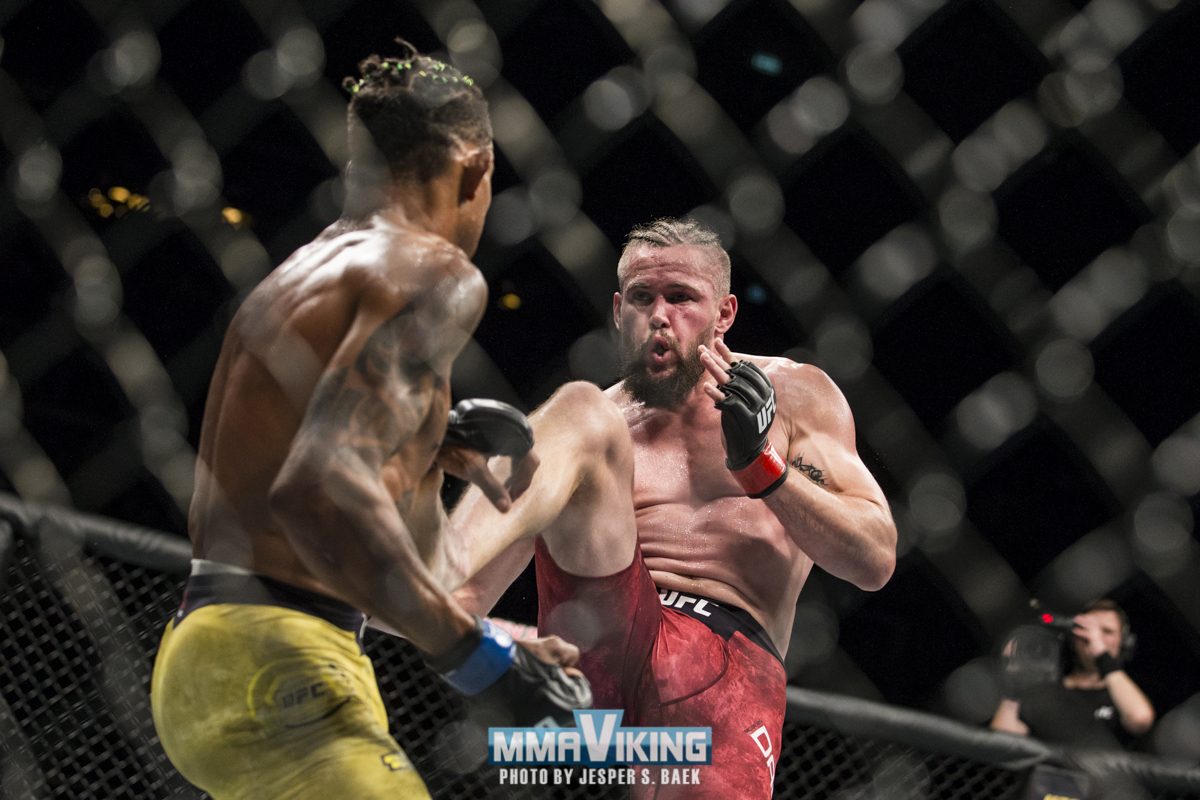 It was an unlucky beginning for Dalby that ended up on the bottom of the Brazilian that cost him the first round.  However, the second and third round were a different story where the Dane was able to use his striking and ultimate his grappling to get on top.  In trouble late in the third round, the referee called the fight to the feet where Dalby was able to regain control, moving into full mount and punishing the "Cowboy" till the final bell.