Lightweight Damir Hadzovic (9-2) has been on a tear winning 5 straight fights, with his only two career losses being to UFC middleweights Krzysztof Jotko and welterweight Andreas Stahl back in 2012. "The Bosnian Bomber" now looks to add to his impressive resume on May 30th, when he takes on the former Cage Warriors FC Lightweight Champion Ivan Musardo (22-8-1) in the finale of Venator FC at the Unipol Arena in Bologna, Italy.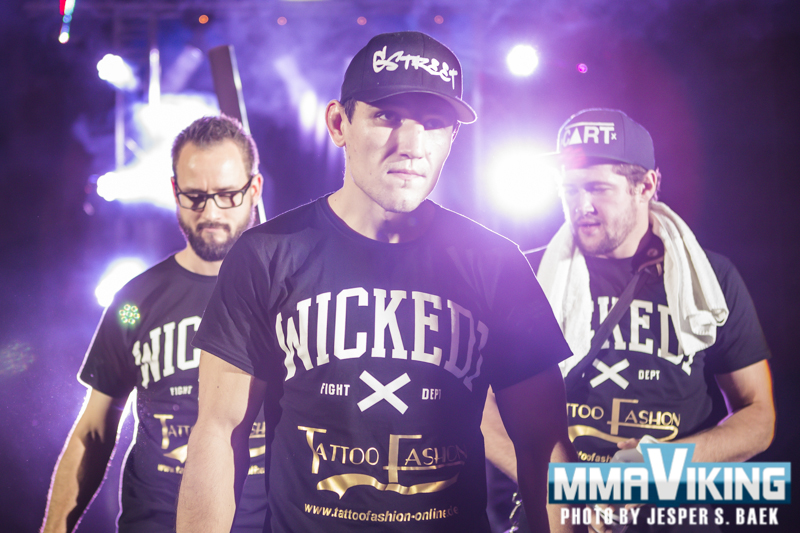 "I expect him coming out swinging for the fences and trying to take me down. He is a black belt so I understand it, but he is one dimensional, and I can fight everywhere, so I will try to win the fight wherever it goes, but i know that the first round will be hectic, because he is short, wide and aggressive." – Hadzovic
In his last outing in June, Hadzovic dominated the previously undefeated Martin Delaney (8-1), using elbows in the final frame to show that at lightweight there are few men in Europe that can stop him.  Before that, he destroyed former UFC fighter John Maguire in the first round of Cage Warriors 66.  He is currently ranked as the #2 Nordic fighter by MMAViking.com.
The professional fighter since 2011 thought he was the man next in line for a Cage Warriors title shot, but now at least gets a shot at a former title holder in fighter Musardo.  At Cage Warriors 44, the Italian Musardo submitted now UFC fighter Joseph Duffy at 4:25 mark of the fourth round to capture the CW belt vacated by Matt Veach.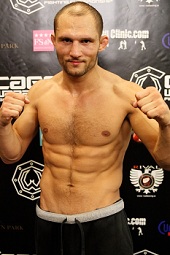 "I always try to get better everywhere, but especially on the ground game, because the ground game is like 2/3 of the MMA game. I did not see it as a long layoff because i thought that i am gonna fight soon after my last fight." says the Danish based fighter to MMAViking.com about his work in the 10 months since his last bout.
"The first round will be xplosive and a little chaotic around the cage, but when he gets a little tired, then i will put more pressure on him and attack him from every angle i can attack from. He is an xplosive fighter, so he has a limited gas tank i think." continues the 28 year old about the big showdown in Italy that will be a high profile fight on the finale of the promotions season and available to watch on FOX HD2.
"And as always a big thanks to my MMA family Rumble Sports, my longtime sponsor Tattoo Fashion – Fashionista, Hornsleth and at last but not least my girlfriend and family for the love and support."
VENATOR FC MAIN CARD:
CRISTIAN BINDA (11-9) VS MASAKAZU IMANARI (30-14) – Main Event
ALESSANDRO BOTTI (11-4) VS MATTIA SCHIAVOLIN (11-1-2)
MAURO CERILLI (6-0) VS KARL MOORE (5-0)
MARVIN VETTORI (7-1) VS DANIELE SCATIZZI (6-0)
IVAN MUSARDO (22-8) VS DAMIR HADZOVIC (9-2)
OUADIA TERGUI (6-4) VS DANYEL PILO' (7-0-2)
RACHEL WRAY (DEBUT, 2-2) VS RACHAEL CUMMINS (2-2)