Damir Hadzovic (10-3) has his eyes on the next Scandinavia UFC.  "I expect to be fighting in Stockholm" says the Bosnian Bomber to MMAViking.com. While no contracts have been signed, the 30 year old is hopeful he will get his second fight in the Octagon, when the UFC makes its return in Globen on May 28th.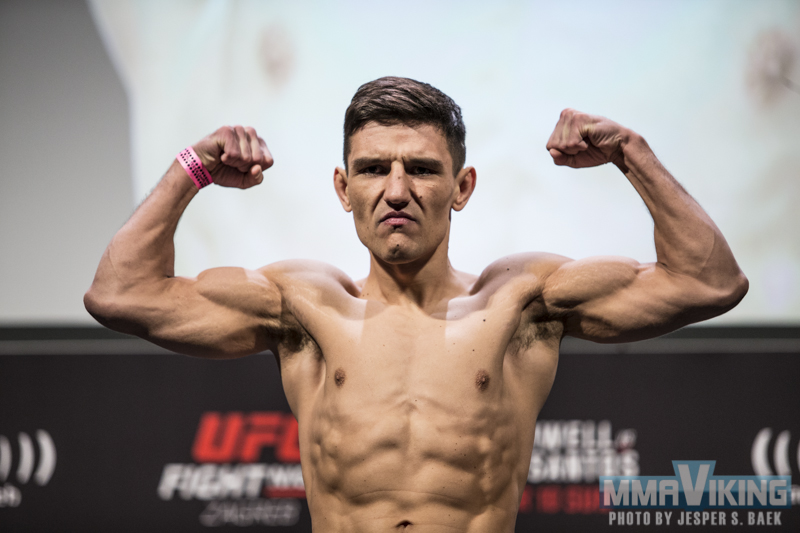 Hadzovic came into the UFC with a 6 fight winning streak.  He lost his debut back in April of 2016 to Mairbek Taisumov, and hasn't been in action since. "I've had some bad luck and injuries" says the Rumble Sports fighter that will be looking at over a year away from the cage when he steps back into fight.
The lightweight was scheduled to face Yusuke Kasuya last September, but Visa issues kept him off of the US card.  The bout was moved to October 15th in the Phillippines, but with BJ Penn's withdrawal, the whole card was cancelled.
"I love it.  It is one of the best jobs besides being a fighter." says the prominent referee that was the third man in cage for the MMA Galla 2 event, where he oversaw all three of the pro MMA bouts.
See the whole video interview of the fighter from Odense, Denmark.