Denmark based Damir Hadzovic (8 wins, 2 losses, #4 Nordic lightweight) is still a bit under the radar, but after another outing like his Cage Warriors debut where he took out UFC veteran John Maquire in less than four minutes, that status shouldn't last for long. "I want to fight the top guys in Cage Warriors, because I want that Cage Warriors belt!" says the Bosnian Bomber who is hoping to get a bout on the upcoming CW Super Saturday event on June 7.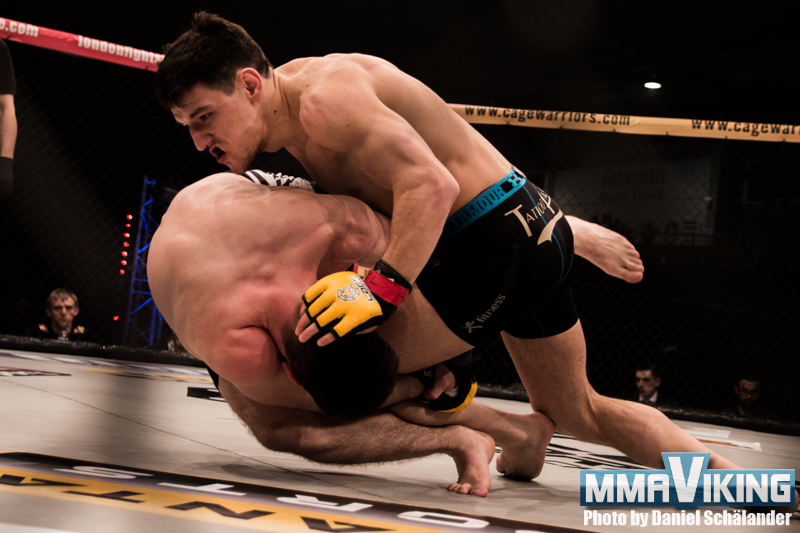 "I'm here to fight and I've never ever said no to an opponent. When I fight top guys, they bring the best out of me, sound like a cliche, but it's true. I don't fear no man!" says Hadzovic who looks like he has found a new home at lightweight.
While an 8 win and 2 loss record looks good, it's even more impressive when you see that both fighters that have beaten the Rumble Sports fighter are in the UFC, Krzysztof Jatko is a middleweight and Andreas Stahl a welterweight.
Hadzovic gets quality training in Copenhagen with Nicolas Dalby, Mads Burnell, Pannie Kianzad, Mathias Lodahl, and Simon Hornshyld, plus regular visitors from other clubs in the area and Kaisho in Helsingborg.
While many fighters are focused on a short cut to the UFC, Hadzovic is focused on taking it one step at a time. Look for him to be featured on an upcoming Cage Warriors event where he will continue his climb to the Cage Warriors belt. "I wanna make a better name for myself before thinking about going to UFC."