Denmark's Damir Hadzovic (13-4) stopped Marco Polo Reyes (8-5) out of Mexico in the second round at the O₂ Arena in Prague, Czech Republic today.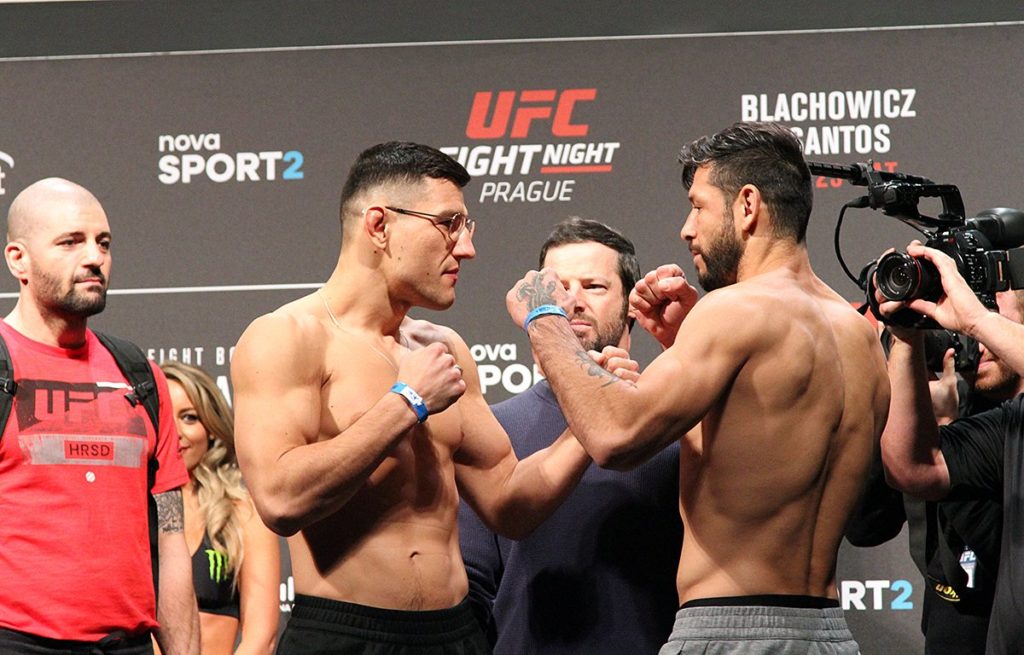 Hadzovic used low kicks early and landed a good left hook early in the fight. Reyes showed power with a few good combinations from the outside before Damir closed the distance. A takedown at the end of the round secured the first for the Copenhagen based fighter.
"The Bosnian Bomber" got the fight to the ground again, this time with a body lock. Reyes gave up his back, then rolls over. The Mexican fighter has his armed trapped and here are the punches. A finish by ground and pound in round 2.
It was the second straight win for the Arte Suave fighter, and has now won an impressive 3 out of his last 4 in the UFC's Octagon.
Reyes on the other hand will not get a two fight winning streak off of his latest win over Matt Frevola.