The Zone FC 'Survival' takes place tonight in Gothenburg, Sweden.  I've never been to a Zone card that didn't have a "wow" moment or an unexpected fight on the undercard that turns out to be a 'fight of the night'.  While it is somewhat disappointing that Lucio Linhares, August Wallen, and more recently Elina Nilsson haven't been able to stay on the card, it's a card worth checking out.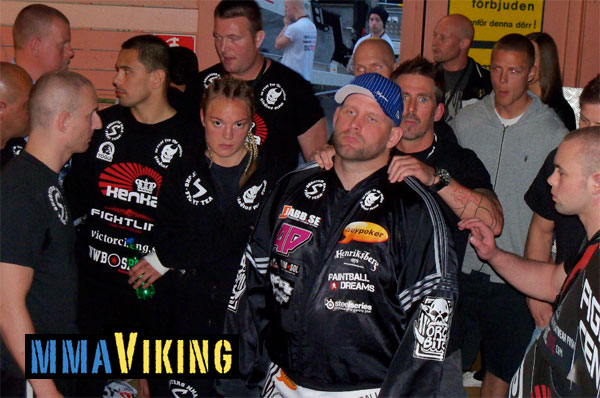 First, as I think back to all the times I've traveled to Gothenburg from Stockholm, I've never been disappointed by taking the time to journey out to the west coast.  The cozy feel of a couple thousand people packed into Liseberghallen, a small venue on the premises of the amusement park Liseberg, leaves no bad seat in the house. With the local Swedish fighters many taking on international opponents, it's clear that there is a home team and home fighters. Wait for entrances from Victor Cheng, Rami Aziz, or Eddy Bengtsson and you'll hear the boom.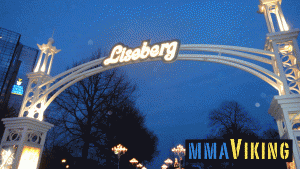 A the last event in the summer, the late replacement Dane Morten Djursaa came to fight in an unexpected slugfest with top ranked Swede Assan Njie in a memorable back-and-forth battle with close submissions and heavy leather.  On the verge of being in the UFC, Njie had his hands full as Djursaa was able to fend off the guillotine of the Swede that has been so successful finishing bouts in the past.
Even the battle of Nordic's best middleweights with Tor Troéng Versus Mats Nilsson lived up to the hype of one of the best Swede versus Swede fights of all time, and it was a platform for the return of Sirwan Kakai… a victory for the title. A few of my favorite battles from prior cards, include Paul Reed's upset over Akira Corassani at The Zone FC 8 and Elina Nilsson's all out brawl with Danielle West at the 9th event.
How About This Wow Moment

OK, enough about the past. To tonight's event. Eddy Bengtsson, Swedish Olympic Wrestler, versus Dmitry Poberezhets from Combat Dobro, Ukraine could get interesting if Bengtsson doesn't get it to the ground for a submission early in the bout. From talking to Poberezhets' international manager Anton Linder, Poberezhets has decent wrestling and a fighting spirit.
"This fight shall not be one sided." says Linder. While Bengtsson has has mixed results, now at 6 wins and 3 losses, his fights are quick. In his 9 fights, he has only clocked around 20 minutes of ring time. If this goes to the second round, anything goes. This could be a fun one, especially if it says on the feet.
Another Gladius MMA fighter on the card is Victor Cheng, who could also have an unexpected battle with Ion Pascu, Ministry of Martial Arts UK & Absoluto FC, UK. While many battles with Swedes taking on fighters from out of the country end up bad for the visitors at the Zone. The Swedes usually their technical ability over Lithuanian or French fighters on the ground to finish on the ground. However Pascu may pose the skills to keep this interesting.
"Pascu has decent takedown defense and a rock solid ground game. If he has been training, this should be a good test for Victor." says Sherdog writer Tim Leidecker about the fight.
With the series of injuries for Cheng, it will be nice to see him back in the cage and healthy. He was on his way to the Cage Warriors middleweight title, before a series of injuries eventually cancelled his opportunity. Hopefully, this bout will get him back on bigger cards and hunting for more titles.
Jonathan Svensson is a powerful and talented fighter out of the Vallentuna Boxing Camp (VBC), Sweden.  He faces an undefeated Jerome Vaulerin, Boxing Squad, France. So we can see the progression of another Swede working his way to the top.
Also, Rami Aziz makes his return after a hard fought battle with HILTI's Frantz Slioa. The young fighter seemed to be discouraged by dropping this split decision, and looks for redemption against Emil Ahlqvist of Örebro MMA Center.
In all, it's worth checking out the card… as MMA always has some unexpected treats, and I look forward to seeing tonights!