Joachim Hansen will make his much anticipated return to fighting against Hiroaki Suzuki at the Shoot Boxing World Tournament. The Norwegian legend's bout will take place in the S-Cup 2012 on November 17 in Tokyo, Kuramae Kokugikan.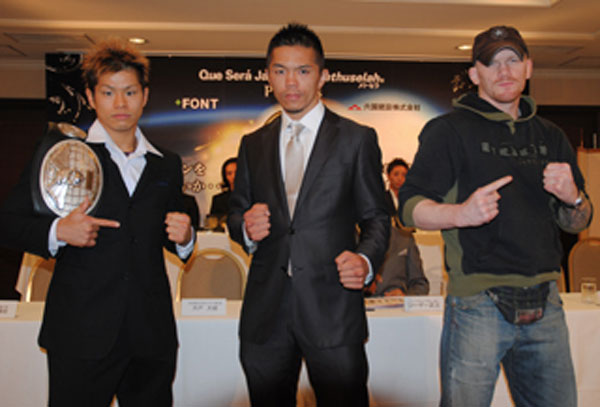 Suzuki said at the recent press confernece "Finally the day is coming, and I am so exciting. I am longing for the fight. I wish time flies fast. Hellboy is tough (big), good record and technical. Im so excited."
"Im very excited. Suzuki is tough, experienced, has high SB skill. I am motivated to win the match" says Hansen.
The S-Cup is an 8 man single elimination tournament that has been held every two years. It started in 1995. The 33 year old has not fought since losing to Tatsuya Kawajiri at Dream 17 on September of 2011.
Lion Takeshi vs Hiroaki Suzuki

For a recent update on Hansen, read "10 Questions for Joachim Hansen" that was published on MMAViking.com in May.