Sweden's Fernando Gonzalez (7-1) made his long awaited return to action after two years.  The Allstars Training Center fighter dominated the fight from beginning to end at the We Love MMA 24 bout over Germany's Sebastian Reimitz (2-2).  It was a two round bout, and Gonzalez won both rounds to get the decision.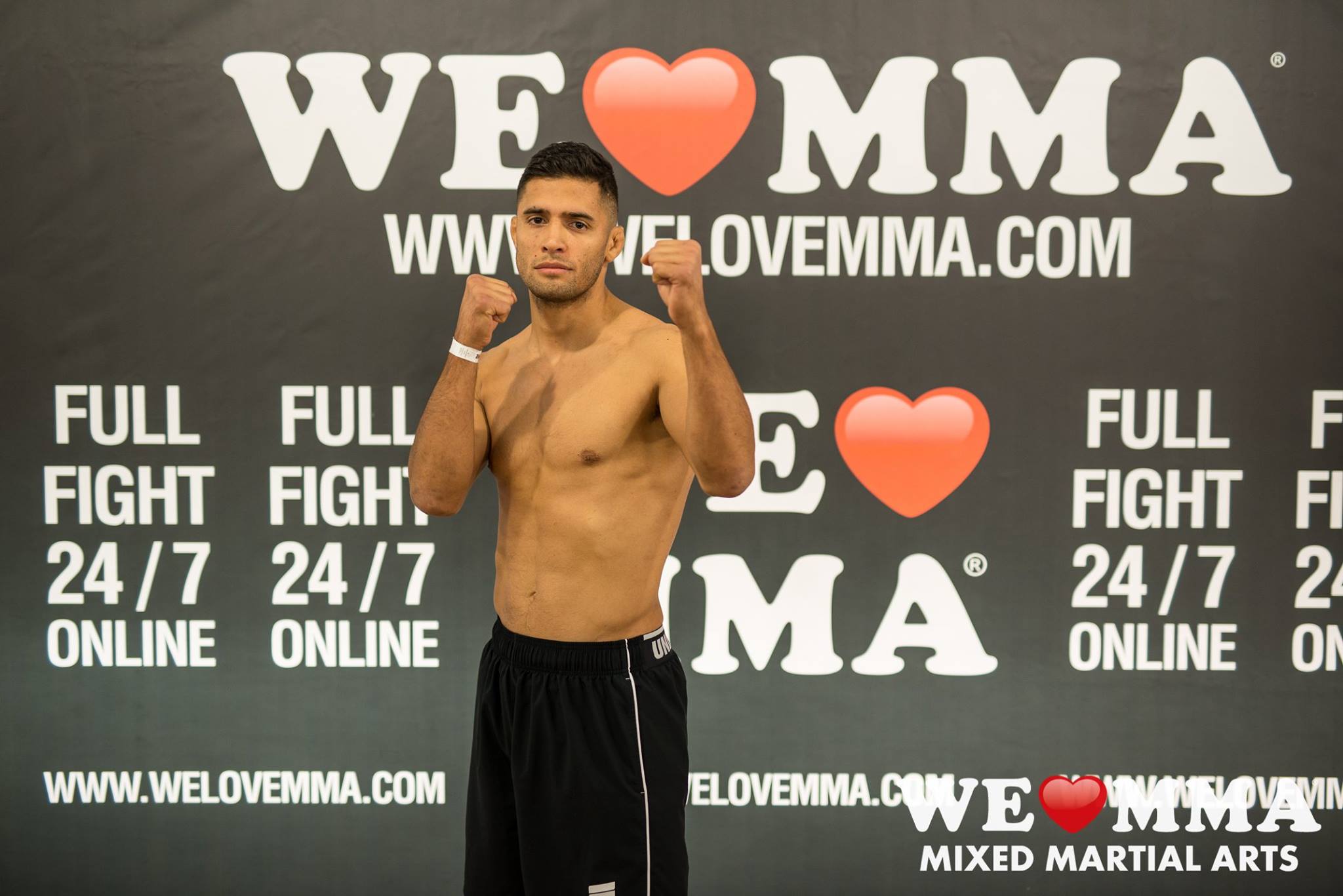 In the first round, it was a takedown early from Fernando. Reimitz looks like he has skills off his back as he goes for a triangle, then armbar. Tight armbar, but the elbow slides and and the Allstars relaxed and stays on top. Some ground and pound from Fernando, then Reimitz escapes and back to the feet.
Gets back to the feet, good knee fro Reimitz. Fernando gets it back to the ground and moves to side control. Quality grappling here from both sides.
Good ground and pound from the top by Gonzalez, and now sensing a submission could be there, the Swedish based fighter goes for a guillotine, but it is loose and now Reimitz on top. Fast pace here in the first round. The German fighter flops to his back, and Fernando gicks his legs at the end of the round. We got a good scrap here.
The second round starts like the first as after some striking attempts, Gonzalez gets it to the ground and settles into half guard. Reimitz is able to regain full guard. We are half way through this fight, and Gonzalez is in control. The German fighter tries to get to his feet but Fernando picks him back up and slams him to the mat. Reimitz looking for a kimura, but well defended. Big second round from Fernando.
Gonzalez gets the win by unanimous decision.