Martin Svensson (15-6) headlined Cage Warriors Fighting Championship and he made the most of the opportunity by stopping opponent Scott Clist (9-3) in Wales.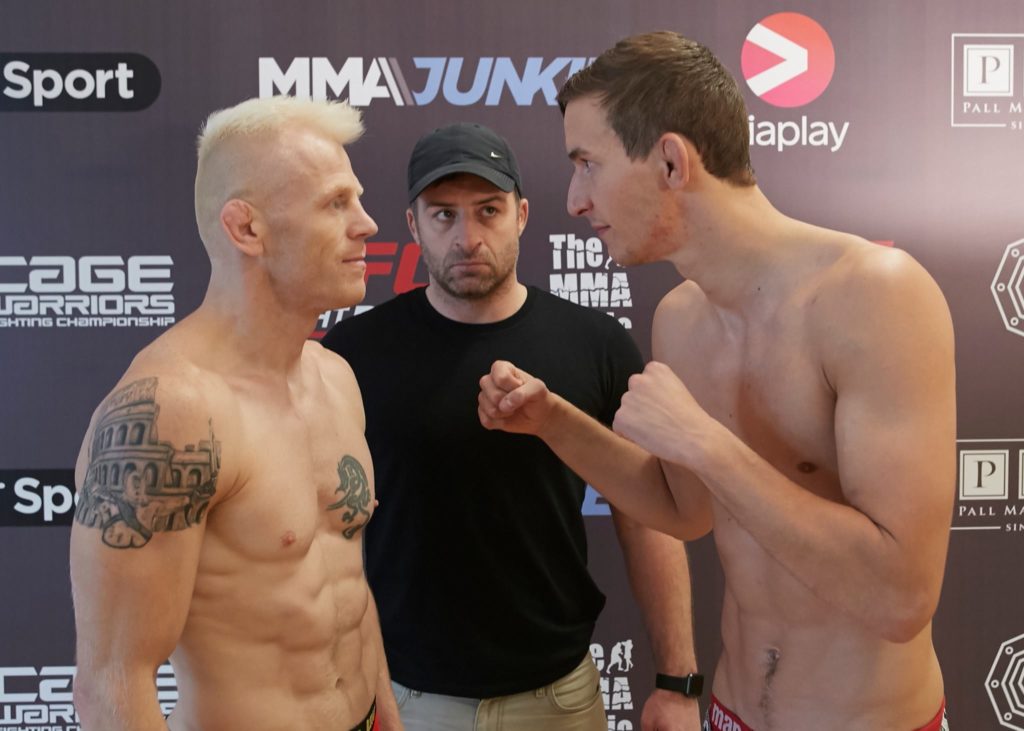 Svensson and Clist went back and forth in the first round on the ground, with each fighter having their moments. The Swede and the Englishman took turns going for submissions, but most of the damage was done with big elbows from each in a fast paced round.
Clist was a shorter and more muscular fighter, but Svensson's length helped him stay out of danger. Svensson took the fight to the mat again in the second, but Clist threatened with a triangle off his back until the TUF fighter flopped to his back to escape from danger. In the next exchange it was Scott who was looking for ground and pound on top, but Svensson locked up a triangle and added some elbows to force a tap. The Big Swede with a slick finish to end the fight and Clist's three fight winning streak.
It was Svensson first fight since his run in the TUF house and the UFC.  "I have the best jiu-jitsu in Cage Warriors, and that's a fact." says Svensson in his post fight interview.  "I want the belt."
"Heja Sverig" yells the Big Swede as he leaves the cage.