Gunnar Nelson wasted no time in getting back to his winning ways. Looking in top form, Gunni used takedowns to take control of the bout, leading to a second round submission over Albert Tumenov at tonight's UFC Fight Night 87 event taking place at Ahoy Rotterdam in Holland.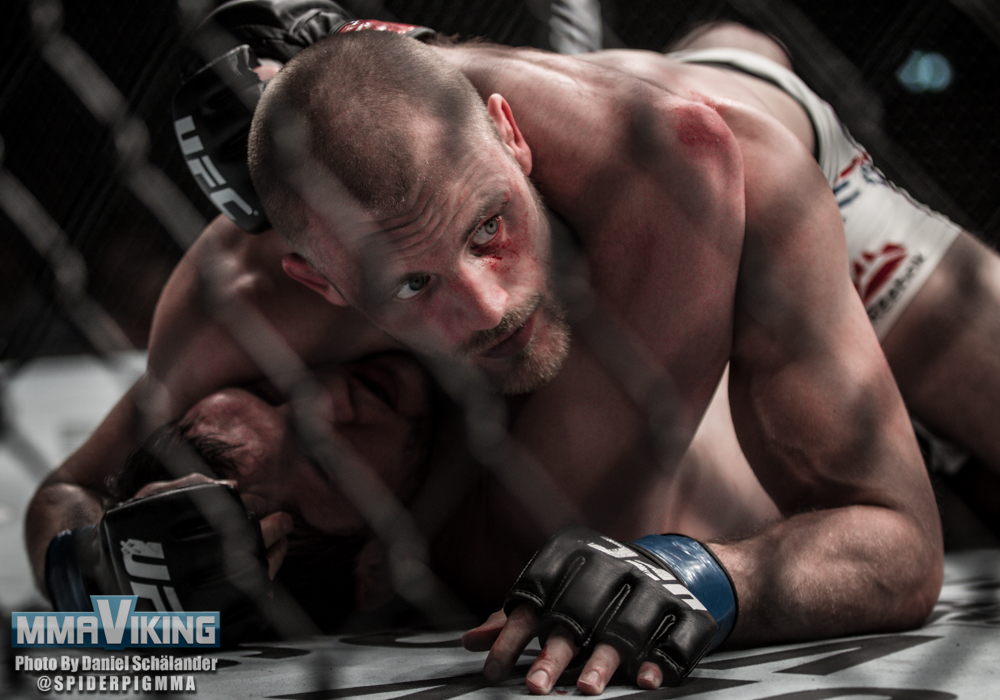 "I want to dedicate this one to my mom." says the Icelandic fighter after a near perfect performance.
"I kept him guessing" says Nelson that started off the fight looking light on his feet, landing some clean punches before getting his first takedown. The Russian knew that Nelson would be a tough matchup early as he took elbow after elbow to the face as he was fully mounted. Although Tumenov rolled his way out and to his feet in the first, it would not happen again.
Tumenov landed several nice punches early in the second round. The turning point was when Nelson caught a kick and transitions to a trip takedown, and moved to sidemount. And again, Nelson was on top half way through the round. As Tumenov rolls this time, Nelson was ready and takes back and wraps up Einstein with a body triangle. Nelson slides one arm under the chin, and there is the tap. Vintage Gunnar Nelson.
The main card bout ended at 3:15 of the second round. Nelson won a Performance of the Night bonus for his effort.