Anna Elmose was a huge underdog, but she came out swinging.  Put in the main event against a world champion kickboxer, the Dane tried her best for the upset, but Panda never had a chance to land that big punch. Instead it was the local's night as Germaine de Randamie dominated in the clinch, and landed a big knee to the body stopping the Dane at tonight's UFC Fight Night 87 event taking place at Ahoy Rotterdam in Rotterdam.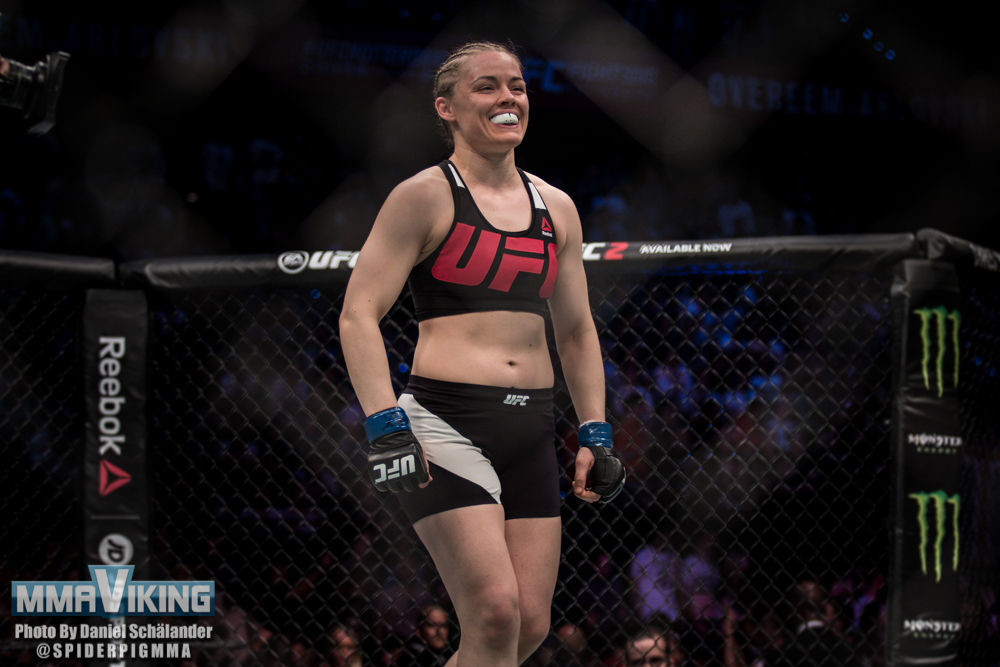 Elmose came into the fight a huge underdog, but wore a smile and tried to stay relaxed throughout. The Rumble Sports fighter walked out to Whitney Houston's "I wanna dance with somebody," and Elmose tried to put the party on the ground, but couldn't get the takedown.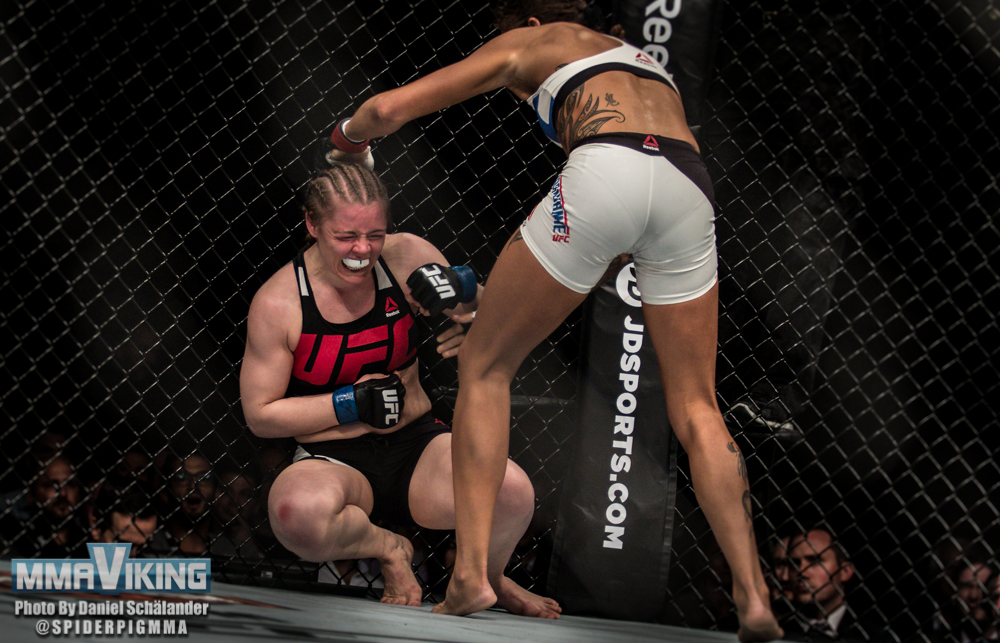 Randamie started to take control with a controlling the head in the clinch, and landing knees. Elmose again tried for a take-down out of desperation, but the Dutch fighter wanted no part of it.
With the crowd cheering with each knee, Iron Lady began to grow in confidence and it was one final knee to the body that did it in the 3 minute and 46 second fight.
"Thank you everybody for the amazing support and love – just wanna tell y'all that I'm OK" says Elmose after the bout.