Magnus Cedenblad hasn't lost a step in his year and a half away from the Octagon.  The cool and calm Jycken looked to be in control the whole time against bearded opponent Garreth McLellan.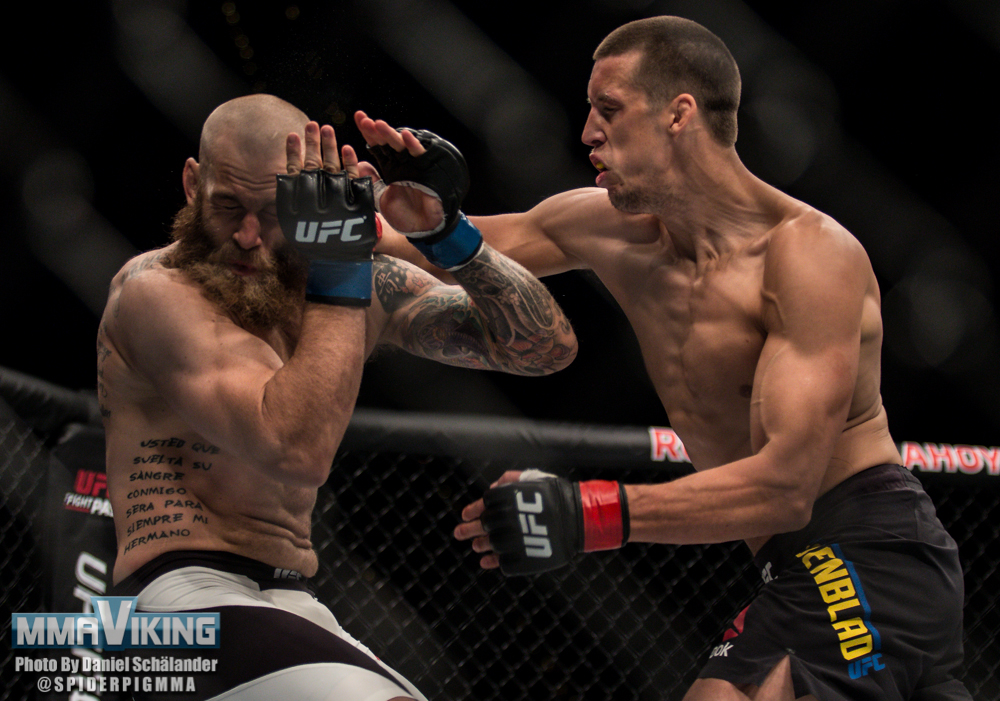 The Swede knocked down the South African in the first with a punch, and then it was a big right headkick leading to a KO to start the second round at tonight's UFC Fight Night 87 event taking place at Ahoy Rotterdam in Holland.
"It was really fun." says Cedenblad that talks about injuries throughout his camp.  "I've just been enjoying the whole day" says the happy go lucky Swede.
The middleweight has now quietly put together a four fight winning streak, with his only loss being his UFC debut back in 2012.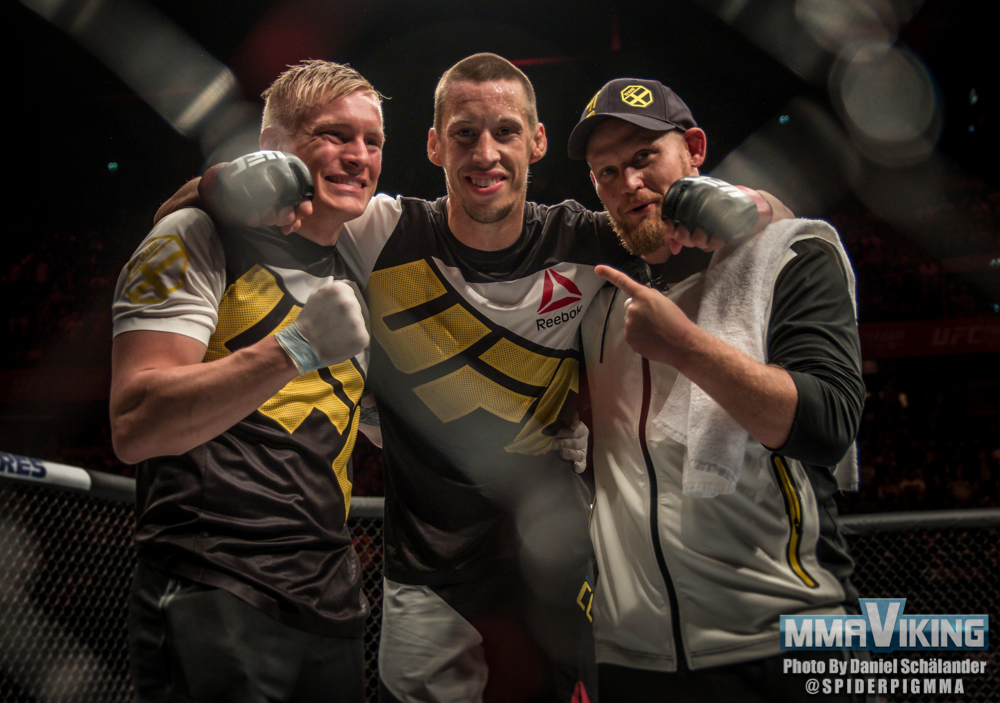 "It was a hard kick. Good work." says Cedenblad that plans on being back in the gym on Tuesday.  "This is the beginning of something really good."
The bout was stopped 47 seconds into round 2.