Reza Madadi did it with pure heart coming out tired in the third round but landing a huge uppercut when he needed it. The big punch lead to several unanswered shots and a finish over a dazed Yan Cabral at tonight's UFC Fight Night 87 event taking place at Ahoy Rotterdam in Rotterdam.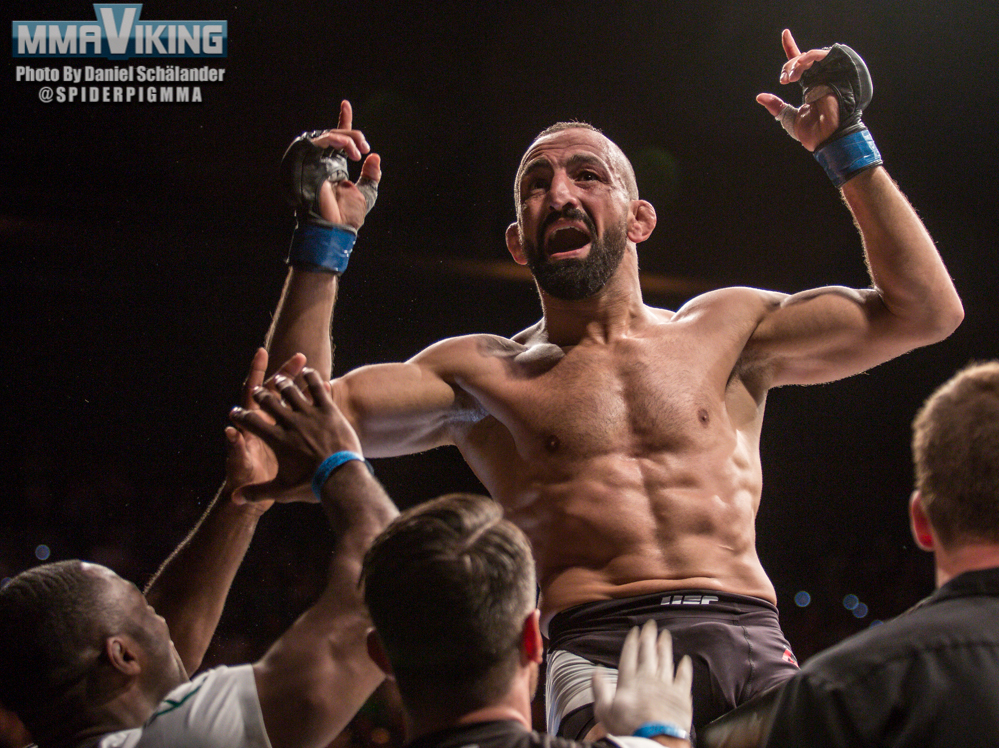 It was a battle throughout as Cobral started out strong early, and took the first by securing a take-down late in the round. The Brazilian was a bigger fighter, but Mad Dog grinded his way and wore down the fighter. Madadi began to land punches in the second round, and finally got his takedown at the end of the second. "I am so happy" say Madadi in the post fight.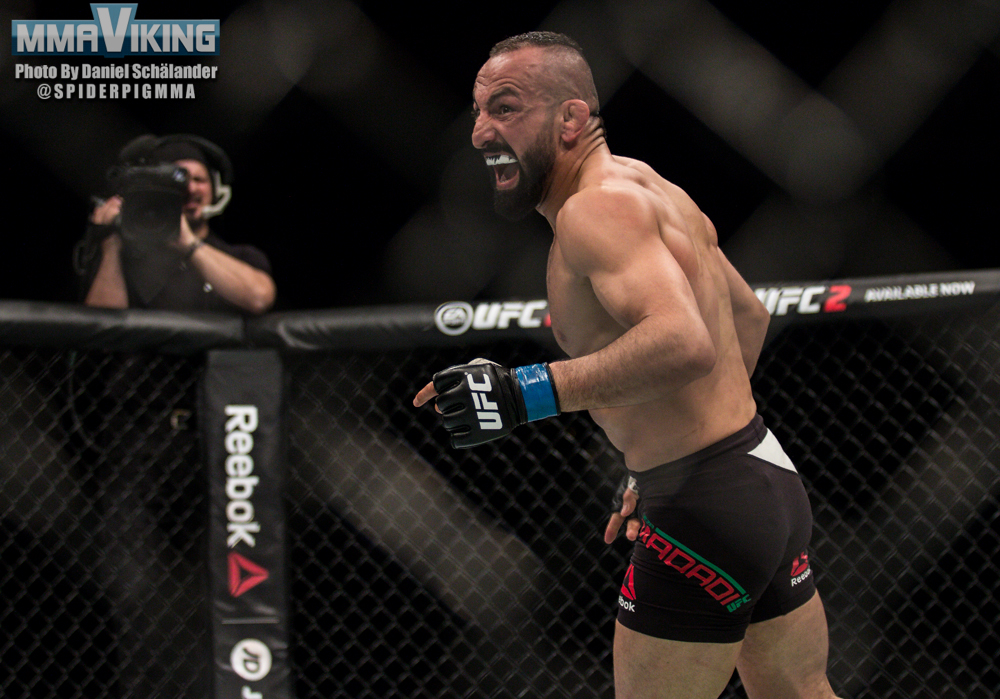 "I did it… it is unbelievable" says Mad Dog, who took advantage on the feet as both fighters slowed down. The Swede rebounds from a loss in his comeback after his prison sentence. Huge win for Madadi.