Håkon Foss (7-3) was on weight and ready for tomorrow's Cage Warriors 80 bout, but his opponent Martyn Harris (4-2) is not.  "It's official, my opponent has pulled out of the bout tomorrow due to illness ?" posts the Frontline Academy fighter.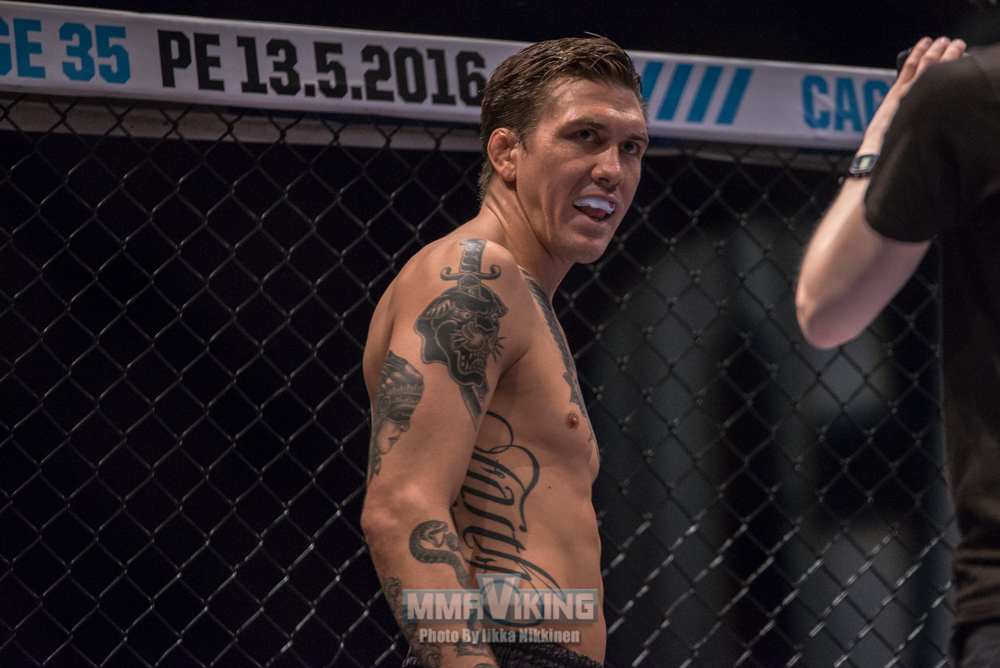 On the bright side, the UK fighter does not seem to be seriously ill.  "We will now in place to meet for two weeks in Dublin #cagewarriors 81" continues The Ferocious.
Foss has won his last 5 out of 6 fights, only losing to Karl Amoussou in a short notice bout, who is headling the card. Håkon is coming off a win at Imperium FC 5 on August 28th where he put away German Jonny Kruschinske.  The Frontline Academy fighter is ready to climb toward the CW welterweight belt with this CW debut victory.
Teammate Mohsen Bahari is also off the card, as Fernando Gonzalez pulled out of the fight earlier in the week.
Cage Warriors 81 takes place at the 3Arena in Dublin, Ireland on March 4th.