With just over a month left before his war at IRFA 9 takes place MMAViking.com had a chat with Håkon "Death" Foss (3-2), the Sweden raised Norwegian fighter living in now Oslo, whom will battle it out in the main event against Swede Zebaztian Kadestam.  "The Bandit seems like a really tough kid who's a merited Muay Thai fighter living in Thailand, but it won't just be my height that is in my favor, but everything I have in my arsenal will be in my favor for this coming fight."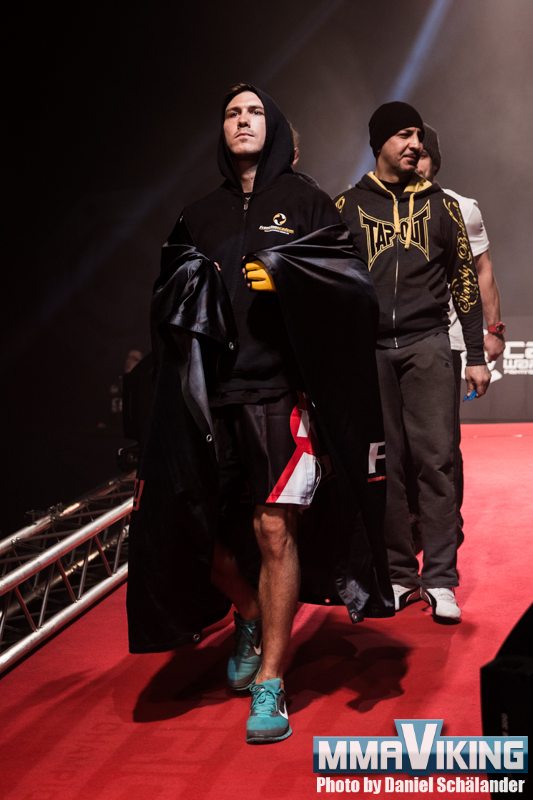 Foss martial arts journey started at an early age with wrestling and during a vacation in Thailand he picked up Muay Thai.  Some years later he was invited to train under Joachim "Hellboy" Hansen with his team Hellboy and thats when his MMA career started for real. Being a mixed martial artist in Norway hasn't always been easy with the current ban for competing in MMA, something that Håkon feels doesn't have any advantages besides traveling abroad to fight.
"You get to travel to different countries to get fights, I like to travel and seeing new things, so that's a plus."
Foss is currently preparing for his coming bout at the Frontline Academy with the goal of getting better every day and evolving as a mixed martial artist. The coaches helping him with this are Eduardo "Teta" Rios, Aristo Manzouri, Joaquim Rasi as well as the fellow pro fighters Mohsen Bahari and Jack Hermansson along with the rest of his brothers in arms at the Frontline Academy.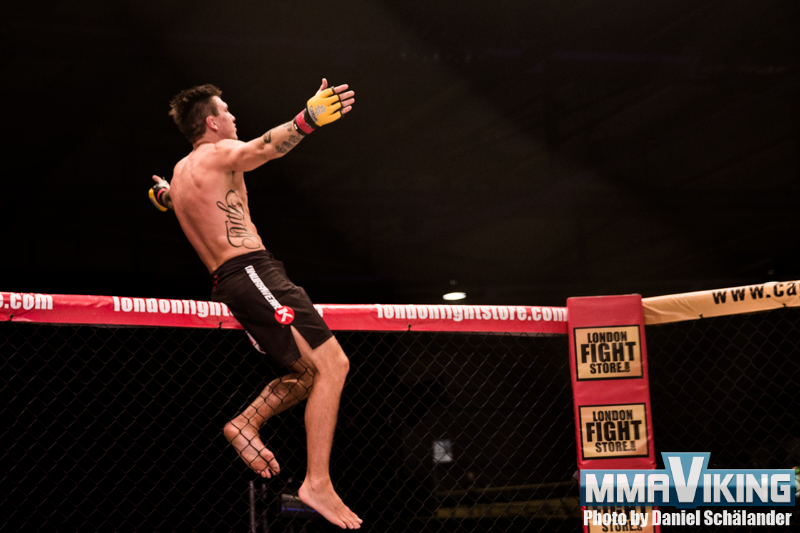 Foss also flew out to Las Vegas to try his luck at The Ultimate Fighter tryouts, something that he felt very good about his chances of being selected.  He was in good shape and he kept the same level as any of the other participants, but unfortunately the UFC decided to not keep the welterweight class for this season coached by Conor McGregor and Urijah Faber.
After getting the message that he had been booked for the main event at IRFA 9, the 29 year old couldn't believe it.
"I was very happy when I got news that I was going to do battle again and it being a main event and getting more eyes on me is just a plus. I'm there to exercise some beautiful high level violence so it doesn't really matter to me if it's the first or last fight on the card. "
Håkon "Death" Foss had a final message for the crowd coming to IRFA 9, in response to MMAViking.com's recent interview with Kadestam. "Zebaztian promised fireworks, but we will see who's firework that makes the biggest bang, and to all the Swedish fans, I may be born in Norway but my heart beats just as much out of love for Sweden. So after I've displayed my will and heart in the cage on September 26th, I hope that the crowd will be behind me. I would like to thank my manager Tue Trnka and IRFA for making this match up, my coaches and brothers in arms at the Frontline Academy and my kind sponsors highwey.com and briskeby-osteopati.no"