Swede Zebaztian Kadestam (7-1) will return home to take on Norwegian Håkon Foss (3-2) at the main event for the IRFA 9. "Sweden can expect that I'm bringing home a big box of fireworks and they will go off in round one on September 26th in Solna Hallen, Stockholm."  says "the Bandit" to MMAViking.com in an interview about his home country pro debut, training, and life in Thailand.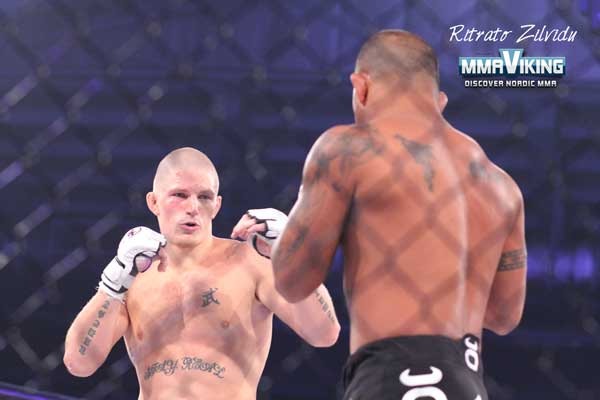 Some 5 years ago after moving to Thailand the welterweight found his home at Legacy Gym with a more relaxed lifestyle and better weather than back home. "The biggest reason I'm here is to be able to train 6-8 hours a day, something almost impossible in Sweden unless you win the lottery" says the Uppsala fighter that turned pro in 2011.
It was at Legacy where he met his current head coach Ole "Iron Fist" Laursen (6-4) and they started working together, it was a good fit due to Laursen's style was something that fit Kadestam perfectly and they have now been working together ever since.
Aside from having Ole as his head coach for MMA and Muay Thai Zebaztian also works with two boxing coaches, 2 Muay Thai coaches and an American BJJ black belt.  A little over a year ago the Swede won their (Pacific Xtreme Combat) PXC welterweight title and has so far defended it once, something he hopes to do keep on doing as soon as they can manage to find the next contender for the belt.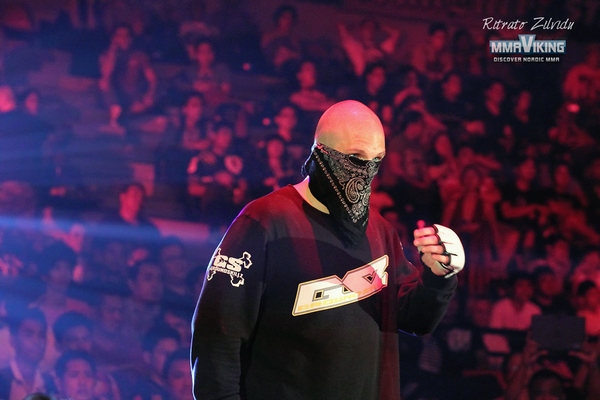 Since early June this year The Bandit is also a current WBC titleholder in Muay Thai, it was after he got offered a shot at the belt he said yes and by a KO he then became the WBC world champion. He currently stands with a 10-3 record and all 10 wins has been by KO. For that he thanks his love for the stand up fighting style of Muay Thai, but he still believes that his MMA striking is the better one.
The offer to headline the IRFA 9 card came on his vacation after his latest Muay Thai fight that was at 86 kilos (190 lbs), so he has some weight to loose for the 77 kilos (170 lbs) bout, but that is not something he believes is going to be a problem. After a getting the offer he felt great to finally be able to do a pro fight in his homeland and it being a main event so close to his hometown it couldn't get much better. He plans to hold his training camp in Thailand a little more than halfway and then it will continue at Pancrase Gym in Stockholm.
"It feels great. I have been wanting to fight in Sweden for many years but it just hasn't happened yet.  Now it can't get much better with a main event so close to my hometown"
"He's very tall so I'll just have to jump to reach his chin, haha!" says Kadestam about his opponent Foss who will have height in his favor by some 4 inches.  It feels that he likes to stand up and fight, so it will hopefully be a crowd friendly fight.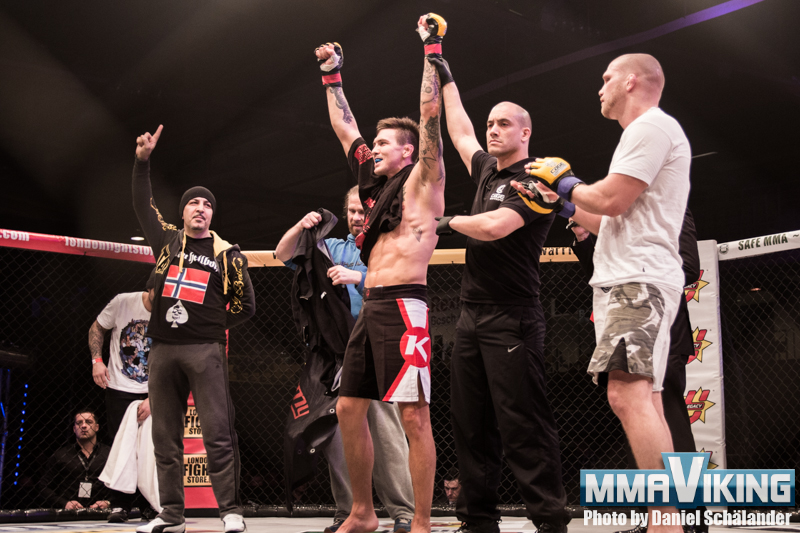 On the ending note Zebastian also has a greeting to the Swedish crowd,
"My goal isn't just to win the fight, my biggest goal is to win all the Swedish MMA fans so I'll do all I can give the crowd some really good entertainment. I want to thank Pancrase Gym and Legacy Gym, and a big thank you to Scandalbeatuties and Groundskillz.com for sponsoring me and huge thanks to all Swedish fans, I'll see you guys in Stockholm!"
MMAViking.com will be reporting live cageside for the event, so stay tuned for full coverage.