Swedish veteran Diego Gonzalez (18-11-1) won today at the inauguralElite Fight Night (EFN) Champions League presented by Abu Dhabi Warriors.  Rebounding from a loss just two weeks ago, the Silencer came from behind and submitted Nayeb Hezam (16-18) in the second round.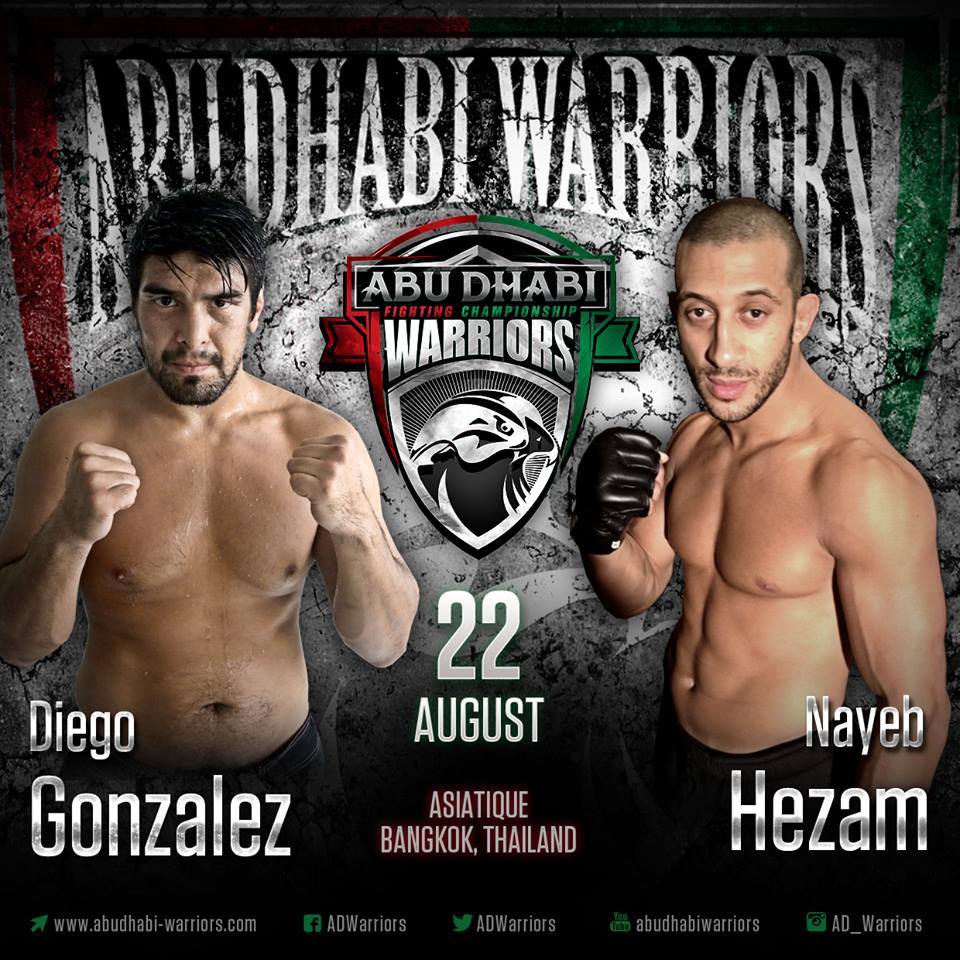 The 30 year old won in Thailand at the Asiatique the Riverfront in Bangkok, in a late replacement bout originally scheduled to face opponent Sofiane Benchohra.  It wasn't easy however, as it was a tough first round for Gonzalez that found himself on his back after being taken down and getting punishment from Hezam.
The win now gives Gonzalez  a ticket to the Grand Final in Abu Dhabi at the end of the year. Diego has now won his last 3 of 4 bouts.

"Grattis broder till vinsten, giljotin rond 2!!" says cousin Fernando Gonzalez who traveled to Asia to corner his training partner in the match.  The grappling ace has his last 4 wins all by submission.
Hezam is 33 years old out of France and has now lost his last three of four matches.