Malin Hermansson (1-0) beat IMMAF world champion Gabriella Ringblom (0-1) at Superior Challenge 16, and the confident striker out of Örebro now targets another Swedish IMMAF champion in Cornelia Holm (1-0).  "Now it's time for me to derail another hype train. Cornelia is another fighter with a 'world champion' tag, which is why I think she's been ranked above me; it's certainly not because of ability." says Hermansson to MMA Viking about the matchup and place in the Nordic rankings, where she sits at #2 and "Connie Future" at #1 in the flyweight division.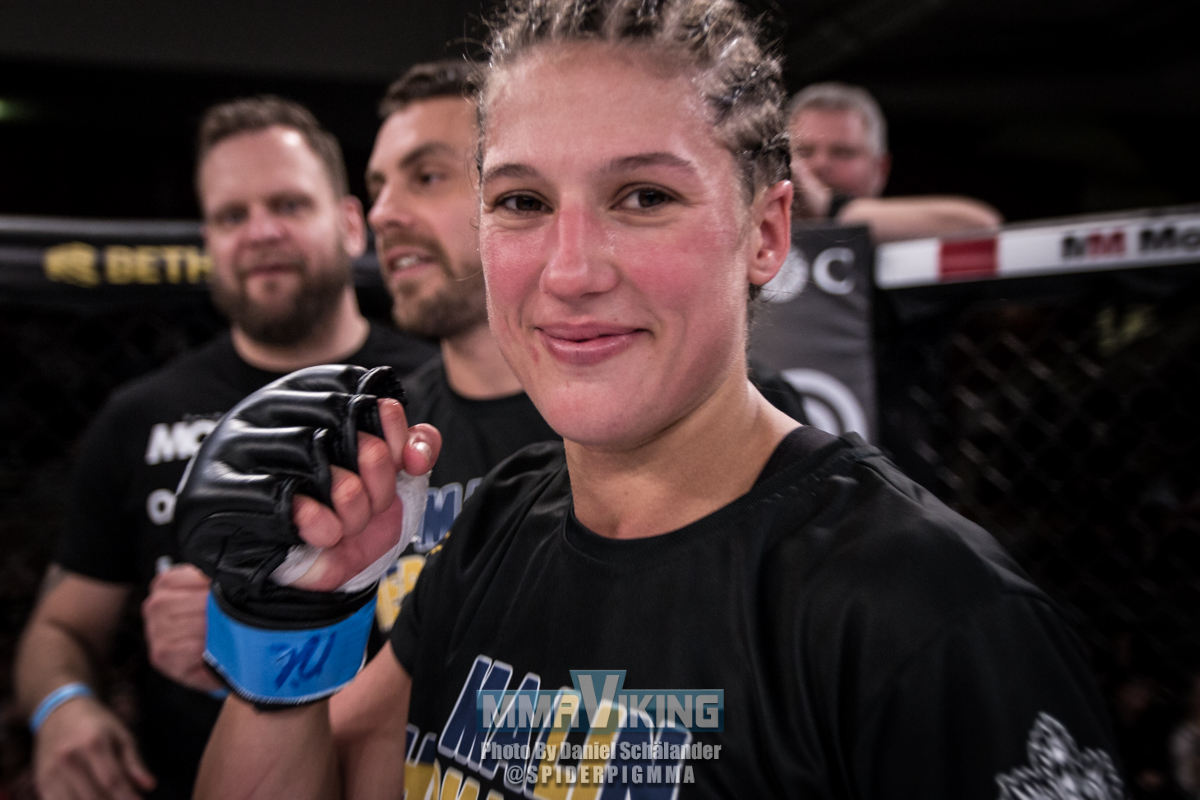 Cage Warriors will make its debut in Sweden this April 28.  The event will take place in Holm's hometown of Gothenburg, where she is likely to be featured.  Malin says "If she's brave enough to accept the challenge, then believe me, those rankings will change. Cage Warriors, call my Management, make that match. It's the one that all of Scandinavia wants to see."
"I'm the best flyweight in the Nordic region. I'm one of the best flyweights in Europe and I will prove that by beating Cornelia, unless she's too scared to face me, of course."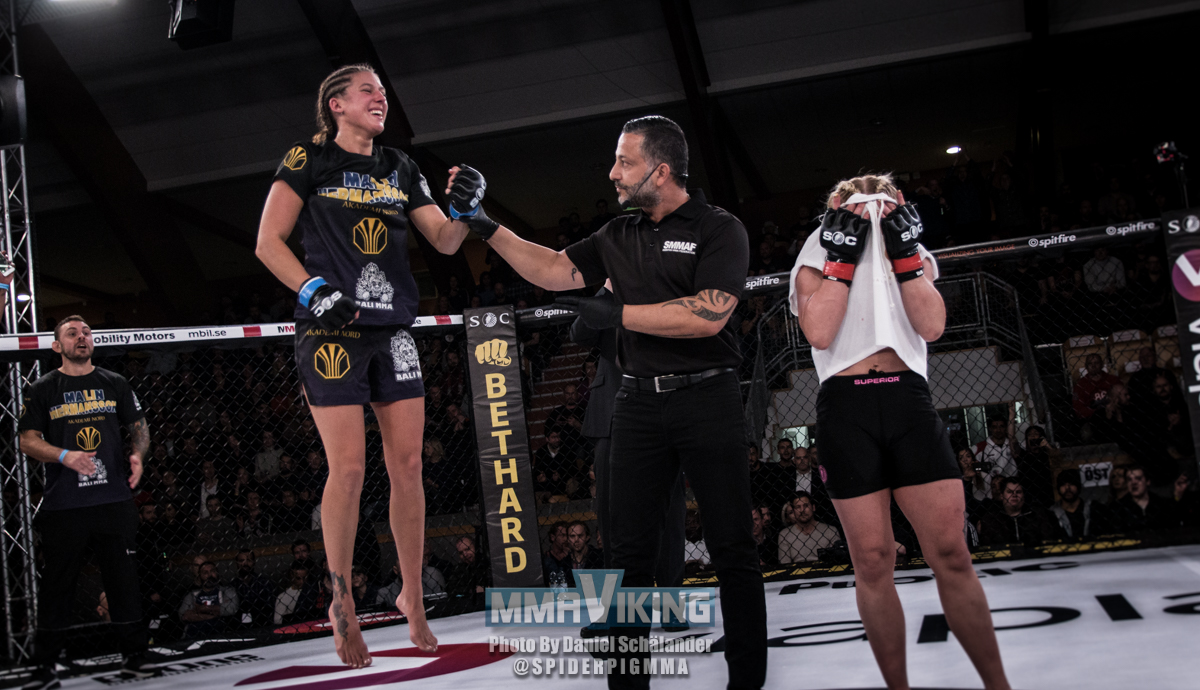 "I wanted the fight against Gabriella because she had a lot of hype behind her. I knew that she was talented, but thought that the expectation in her was misplaced, it should be behind me. I went out there, shut her down, shut a lot of people up and effectively took that hype and made it my own." says the Swede that got the split decision after 15 minutes of high-paced action in her pro debut.