Bjarki Ómarsson (1-1-0) is a prospect coming out Reykjavik's Mjölnir Gym, and now he has a big opportunity as the first fighter from Iceland to fight pro in Finland Saturday night at Cage 48. The "Kid" will face Finnish prospect Joel Arolainen (1-0). "I feel good about it, he looks ok everywhere but i feel like he's not on my level" says Bjarki to MMA Viking.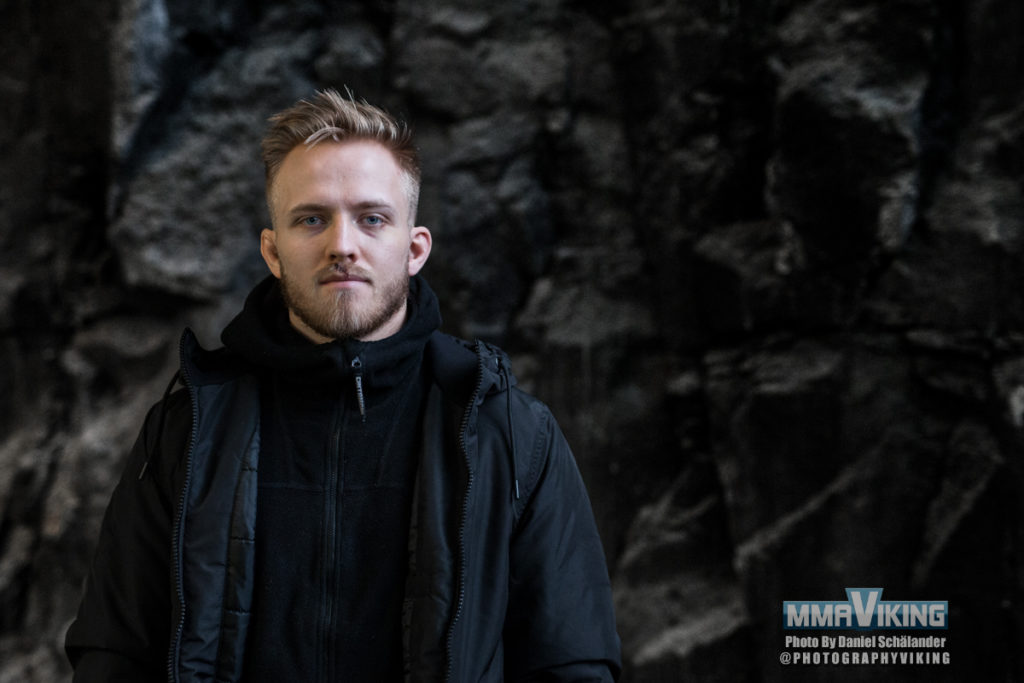 With an exciting fighting style and a record as 7-4 as an amateur Bjarki is looking again to show what he can bring to the professional ranks, since his opportunities have been few. The lightweight did stay active during 2015 and 2016 racking up plenty of fights in the IMMAF European Open Championships and at Shinobi War in the UK as an amateur.
"It feels good and it looks like a great show so am very excited."
Bjarki is now 1-1 as a pro after two fights in the promotion FightStar Championship in the UK. He debuted as a featherweight to win a split decision over Mehmosh Raza who came in with a 4 win and 1 loss record, then lost to James Hendin in his last outing.
Arolainen is IMMAF World championship silver medalist. When he made his pro debut in CAGE 47 in April he had already had numerous hours of cage-time and it showed in his fight against Alar Hutrov (also on the Cage 48 card) regardless of taking the fight with 2 weeks notice.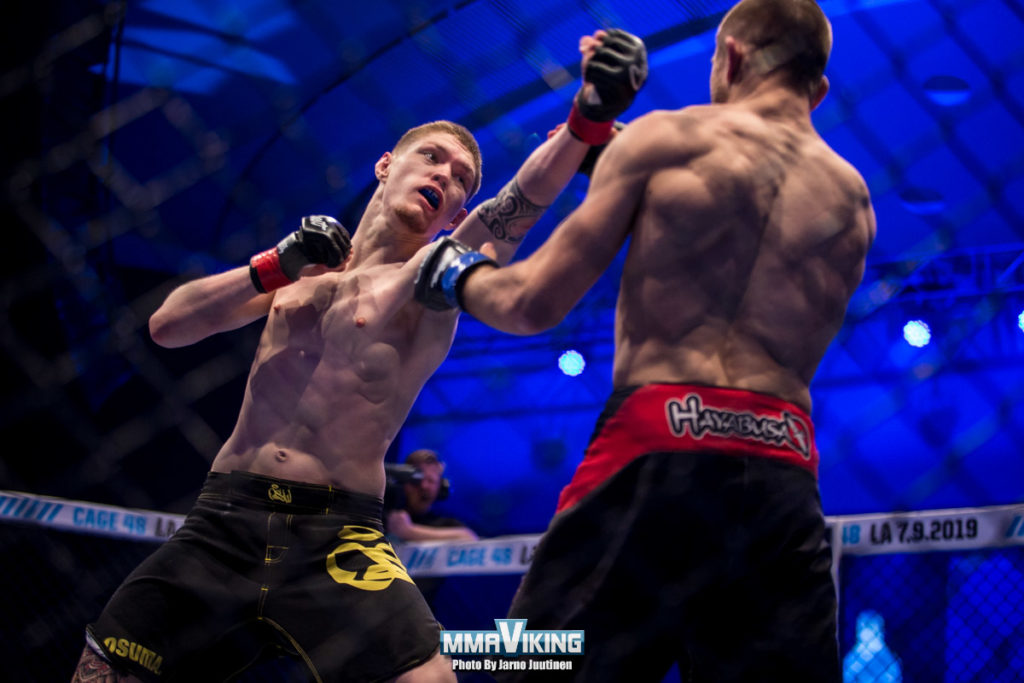 "My long term the dream is to get a contract with a big organization and a big big dream is to get signed by the UFC and fight there." – Omarsson
The 145 lb fight will kick-off the 8-fight card in Helsinki. Follow the action live on MMAViking.com.