GBG MMA's Anton Turkalj (1-0) made his pro debut against Marius Pislariu (0-2) at RXF 33 in Bucharest tonight.  The Swedish National team fighter took little time to take down the muscular Pislariu to his back and unleash vicious ground and pound from full mount leading to a TKO stoppage in just 32 seconds of the first first round.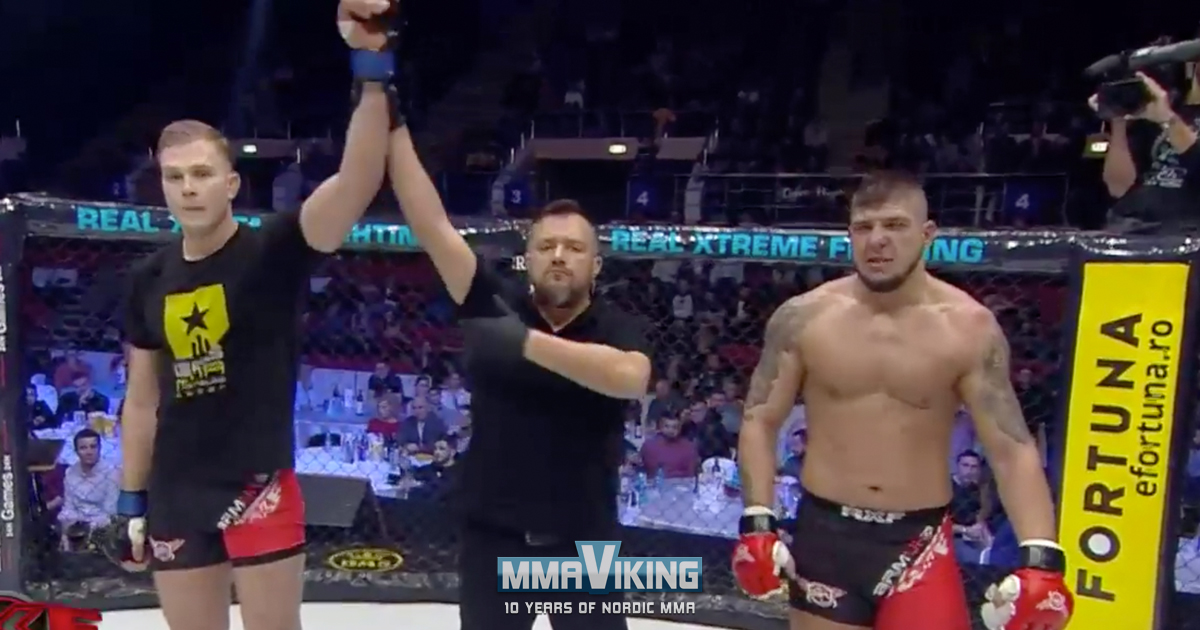 The light heavyweight fighter has had a long and successful amateur career, including wins at MMA Galla and Trophy MMA.
The Swede also medaled at the 2017 and 2018 IMMAF European Championships, plus the 2017 World Championships.  He even captured gold at the 2017 IMMAF Euro championships.