Hanna Sillén, who has developed quite a buzz in 2010 with three consecutive victories (a Bruce Lee inspired yellow jumpsuit helps draw a little attention, too), gives an exclusive interview with MMA Viking as she prepares for her upcoming fight at The Zone FC 8.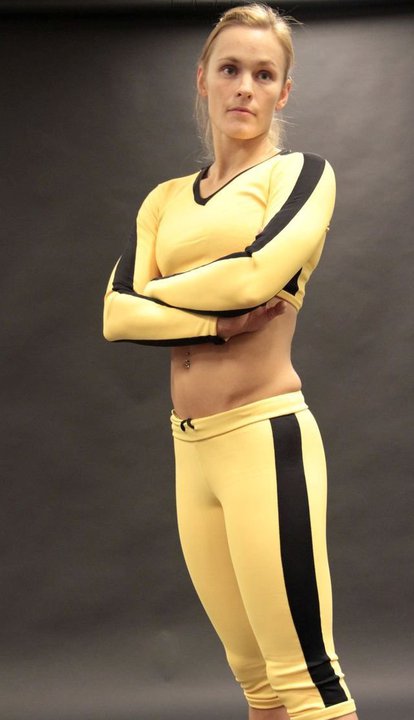 Looking Back at 2010
"2010 was an interesting year for me and I have developed my fighting a lot during that time, and I have grown much more confident in every situation." says Sillén of her recent success and growth.
The 125 lbs (57kg) Swede made her pro MMA debut in May against Dalia Grakulskyte at Superior Challenge 5. Sillén followed-up this dominant TKO victory over the Lithuanian with a tough stand-up matchup with Finland's Maiju Kujala (see video below) at Superior Challenge 6. She then finished the year impressively with her first submission at Rumble of the Kings versus Canadian Leah Melnychuk to achieve three victories in a span of only 8 months.
Staying Focused
There is no time for distractions for Sillén, who is currently preparing for her upcoming The Zone FC Inferno matchup on February 26th in Gothenburg. "Since it is just a couple of weeks before the fight, and I'm on a strict diet at the moment, I just went out to have a light dinner with my parents and a couple of friends. In other words, no birthday cake!" Sillen says about last Friday's uneventful birthday celebration.
"The rest of the day I spent the same way as I usually do, with work and training." states the Stockholm fighter about sticking to the regiment that has brought her impressive victories and even the cover of this January's Fighter Magazine.
A Busy 2011 Planned
"Me and my coach Waldo Zapata have been working to refine the techniques that we have considered as my biggest weaknesses, and I am constantly improving." says the VBC trained fighter as she eye's another busy 2011 schedule.
"In 2011 I will take as many MMA-fights that I can to get more fight routine and to build a proper record. Hopefully I will also get the chance to fight outside Sweden, too."
Looking Forward to The Zone FC Debut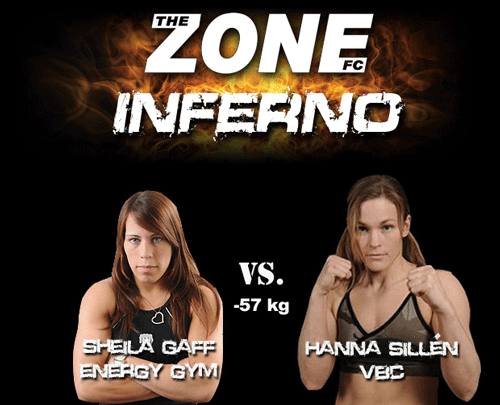 While Sillén's opponent wasn't announced until yesterday, and at the time of the interview Sillén would not reveal the matchup to MMA Viking, she did state that "I really look forward to the fight at The Zone FC." The busy fighter confidently said that "It doesn't matter anyway. Waldo knows who she is and he will make sure that I am ready for whoever it is. I have full confident in him and I trust him with my life and health when it comes to this."
Sillén's opponent for her The Zone FC debut is Sheila "Bulldog" Gaff. Gaff is an experienced fighter, with a professional MMA record of 7 wins, 4 losses, and 1 draw. The German opponent will be the most seasoned fighter to face Sillén to date. Gaff has also been active, with four fights in 2010 –she is on a three fight losing streak.
Fight Video and Sponsors
SC6 Hanna Sillén vs Maiju Kujala from Superior TV on Vimeo.
Above is Sillén's most competitive match of 2010, a majority decision over Finland's Maiju Kujala.
MMA Viking highlights companies that are helping fighters achieve their dreams. On that note, Sillén mentioned Hayes Jemide at the Budo Fitness store in Stockholm who has been supporting her with various sport nutrition products. Visit http://asp.budo-fitness.se/stockholm/for more information.
Tickets for Zone FC are available through www.thezonefc.com and visit www.vbc.sefor more information about VBC Sportcenter.
Thanks to Hanna for taking time out of her busy schedule, and we hope she can celebrate after her upcoming bout with a victory and some belated birthday cake.