"It's the losses that really makes us go forward and evolve" – Hanna Sillén
Eight seconds was all it took for Hanna Sillén's undefeated MMA record to come to an end.  For those that weren't in Gothenburg for the February 26th fight, starting tonight those in Sweden can tune into TV4 Sport to watch the The Zone FC 8 (replaying on April 2 and 9) and see the quick exchange that brought down the rising stars hopes… at least temporarily.
Sweden's most visible woman's MMA fighter Hanna Sillén's gives MMA Viking an exclusive interview about the recent 8 second KO at the hands of Germany's Sheila "Bulldog" Gaff, and discusses the much talked about weight cut, her visit to the hospital, and her plan moving forward.
1. MMA Viking : Many at the event's weigh-in commented about how hard it looked for you to make the weight.  Can you shed some light on how weight cut went?
It was a lot harder this time because I had a couple of kilos more to cut. My body would not loose any weight at all the last week.  I stopped eating and drinking after breakfast the day before the weight-in and then cut 1.5 kilos in the sauna that evening.  I slept in my sauna suite and then sat about 2.5 hours of 15 to 20 minute intervals in the sauna in the morning… at least thats what I believe… I lost track of time and it felt like forever!
2. MMA Viking : How did you feel the day of the fight?
I felt good and I believe that I had recovered really well. I experienced some small problem to get really focused, but that didn't have anything to do with the outcome of the fight.
3. MMA Viking : You were in the hospital after the fight, and seemed to be in good spirits with a funny Facebook post. What did the doctors have to say.
They told me that I had to do an x-ray, but they didn't find anything suspicious. I never got any headache or nausea, so I wasn't surprised. Still they told me it was a small concussion. Of course… but I think it was strange that it was Saturday on a paycheck weekend in the second largest city in Sweden, and there was just one (1) single doctor working at the ER… I had to sit and wait for 6 or 7 hours.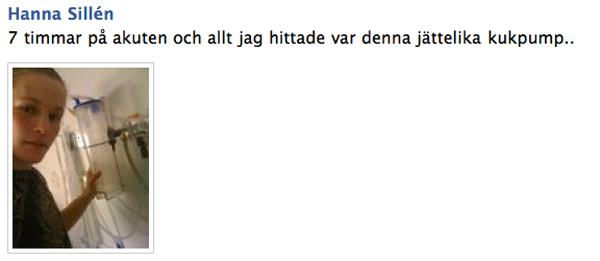 All that energy that never got unleashed in the fight made me really restless. I never got to see any fights and I missed the food and the after party. It was the most boring time and felt it was all for nothing. And additionally, I had lost the fight.. I was not in very good spirits, but what could I do?
4. MMA Viking : After your first MMA loss, what did you learn?
Actually I never really got into the fight, so I still believe the game plan had worked out really well, but now I know how easy it is to get knocked out and that it doesn't even have to be a hard punch. I definitely learned to be more careful next time. Especially in the beginning of the fight, I know I can take a punch… but it was just a small touch that put me down this time. I wasn't even sore from it afterward.
I was actually out before I even hit the ground and wasn't aware that she kept punching my face. I have lost before and I know that the losses it what makes us strong. It's the losses that really makes us go forward and evolve. And it's the losses that really makes us appreciate the times we win.
"I will be back in the cage as soon as possible.  There is nothing to wait for!" – Hanna Sillén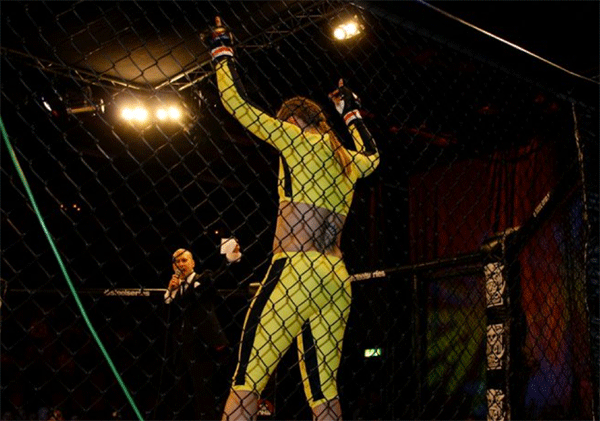 Hanna would like to thank her sponsor Adidas, and all people that she has been training with and believe in her.  Lastly, Sillén wanted to thank her coach Waldo Zapata, who Sillén says "He makes me believe I can do anything, and if I believe it, if I can feel it… then I will do it!"  MMA Viking and MMA fans look forward to Sillén's return.