In the three MMA bouts at Sweden's Rumble of the Kings Saturday night, which featured a Swede versus a visiting fighter, two locals were victorious, while one fell. See update below regarding protest being filed by Carvalho.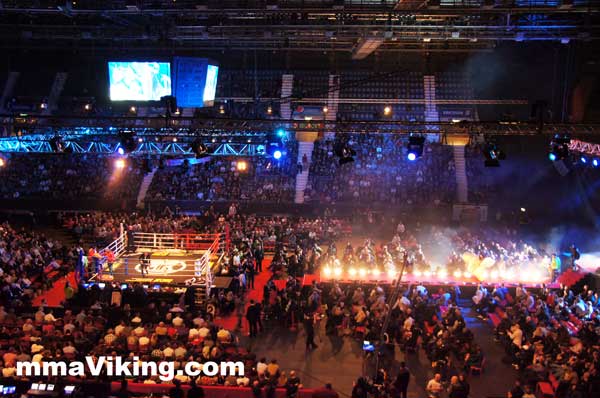 First, on the winning side was crowd favorite K-1/Muay Thai fighter Jorgen Kruth, who was dominant with strikes, which lead to a stoppage over Japan's Yusuke Kawaguchi in Round 1.  The Swede continues his undefeated MMA career.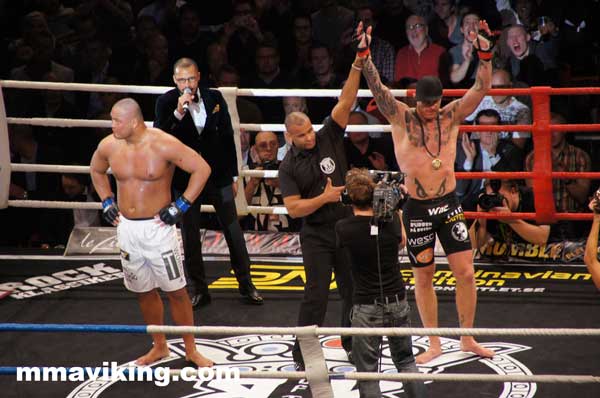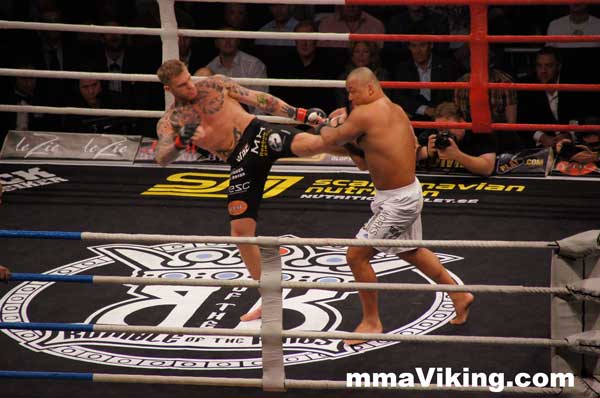 In the most anticipated MMA bout, Brazilian-born Bruno Carvalho fell to Marius Zaromskis due to a stoppage with only 2 seconds left in round one. The Lithuanian Zaromskis landed an unexpected forward somersault kick to Carvalho's head, that hurt the Halmsted resident, bringing the fight to the ground.
Although Carvalho was fighting to survive the round, the refereee jumped in at 4:58 in the first to stop BC in his first welterweight bout.
UPDATE : It looks like Carvalho will be filing a protest. "Marius was covered in vaseline, he knew the only way to beat me was to cheat. Unfortunately I let that go to my head and suffered an early stoppage." posts Carvalho on Facebook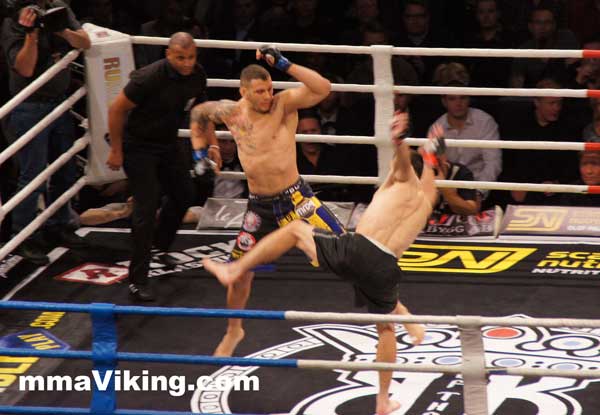 VBC's Hanna Sillèn defeated the American Katarina Teer in dominant fashion. Once the fight went to the ground it was all the VBC fighter, who damaged the grappler, almost forcing a stoppage. The bout went three rounds, with Sillèn being declared the winner on all cards.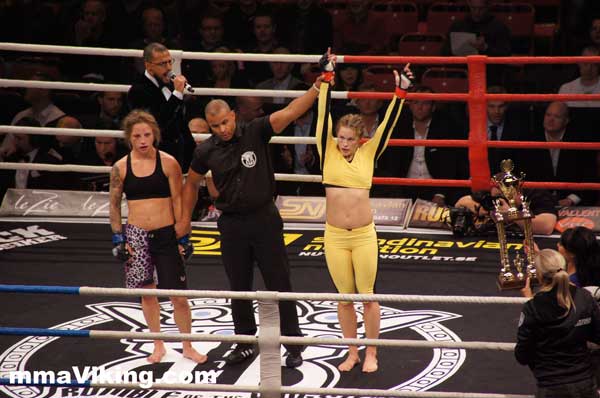 In non-MMA results:
• Meran Zangana TKO round 1 over Petter Juuhl
• Artur Kyshenko won over Yodsenklai Fairtex by decision
• Abbe Joof decision over David Onufer
• Sanny Dahlbeck won over Martin Akhtar in the Muay Thai tournament finals
• Alex Harris won over Yoshihiro Sata
"Like" us on Facebook for updates on the Nordic MMA.