Finnish MMA insider Joona Pylkäs, founder of beatingsfromthenorth.blogspot.com has put together a new article titled "New MMA season starts off with a bang in Finland". "It's good to be a MMA fan now in Finland!" says Pylkäs. Let's look at what's upcoming in Finland.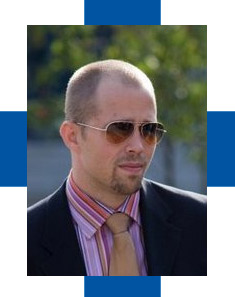 It has become a tradition here in Finland that MMA promotions will be on the shelf for the summer time and most of the activity will happen during the winter time. As most people know winter here in Finland means freezing weather and dark days which makes the Finns want to spend time indoors watching their hockey games and of course sanctioned violence in a form of MMA.
The season 2011-2012 looks to be a great one. For the following month we got great events coming up back to back. Botnia Punishment on 23rd of September is the first one, Fight Festival 31 on the 1st of October will follow, and Cage 16 on the 8th of October will be the third major event inside of three weeks. And of course smaller local shows are putting on shows in the fall too. It's good to be a MMA fan now in Finland!
Botnia Punishment "X" (www.botniapunishment.com)
Friday September 23 at Seinäjoki: In the main event hometown hero Jarkko "Forging Hammer" Latomäki will fight Sweden's experienced Diego Gonzalez (Sengoku, M-1, Bodog vet). After a disappointing loss to Ivan Buchinger, Latomäki has racked up couple of wins over lesser competition and now it's time to up raise the ante. Gonzalez has lost his last two and he needs a win here to get his career back on track. Finland vs Sweden setting is always a good starting point for a great fight and I don't think still will be an exception.
Other fights on the card include Norwegian vet Thomas "moon Lee" Hytten vs UK's James "Scraps" Saville. Finland rising welterweight talent Olli-Jaakko Uitto looks to bounce back to winning ways against the French Manuel Sully.
Fight Festival 31 (http://www.fightfestival.com)
On the paper FF 31 might be the promotion's most stacked card ever. The card is loaded with UFC veterans, European top tenners and high quality prospects. In the main event Lucio Linhares, who is fighting his way back to the UFC only this time to welterweight division, gets a dangerous challenge from UFC vet Kenny Robertson who undoubtedly has the same plan as Linhares.
Finnish Lightweight powerhouse Niko Puhakka looks to keep his winning streak alive against gritty UFC vet John Gunderson.
LHW prospect Marcus "Caveman" Vänttinen has been furiously training after Attila Vegh ended the Finn's eleven fight win streak with a decision win. The young Finn is really hungry for a win here but Vänttinen's job won't be easy as he faces off with UFC vet Victor Välimäki who returns to the land of his great grandfather.
In a super exciting lightweight bout Finland's rising LW star J-P Vainikainen gets a tough challenge from the UFC vet Steve Lopez.
Joni Salovaara, a young Finn who's riding a six fight win streak, will lock horns with UK's seasoned vet Paul Reed.
Cage 16 (http://www.mmafinland.fi/)
Cage promotion relies once again on Finland's most popular MMA fighter Anton Kuivanen to deliver an exciting main event for the fans. Kuivanen was supposed to meet UFC vet Curt Warburton of UK but unfortunately Warburton injured his leg and is out. A replacement hasn't been announced officially yet but there are some very interesting names on the table.
Number two ranked featherweight in Europe Tom "Stoneface" Niinimäki returns to the cage after a eleven month lay-off that was caused mainly by guys not wanting to fight him. France's Johnny Frachey has the balls to face Niinimäki and is currently riding an impressive five fight win streak.
Finland's top welterweight Ville Räisänen defends his Cage belt against Sweden's Assan Njie who has an excellent record of twelve wins and just two losses in his career.
This article was published with permission from Joona Pylkäs. Learn more about Pylkäs from a recent interview with MMA Viking, or visiting his blog at beatingsfromthenorth.blogspot.com.