Joseph Karim (0-1) will be looking for a different outcome in his second pro MMA bout, as he looks for a win in a short notice fight against Jamie Richardson (2-3) on Saturday's Contenders 17. The opportunity became available this week after Frontline MMA teammate Håkon Foss became injured. "Håkon asked if I wanted to fight the same guy, but under MMA rules. I accepted and I'm just happy I can get a fight in before the end of the year" says Karim to MMAViking.com.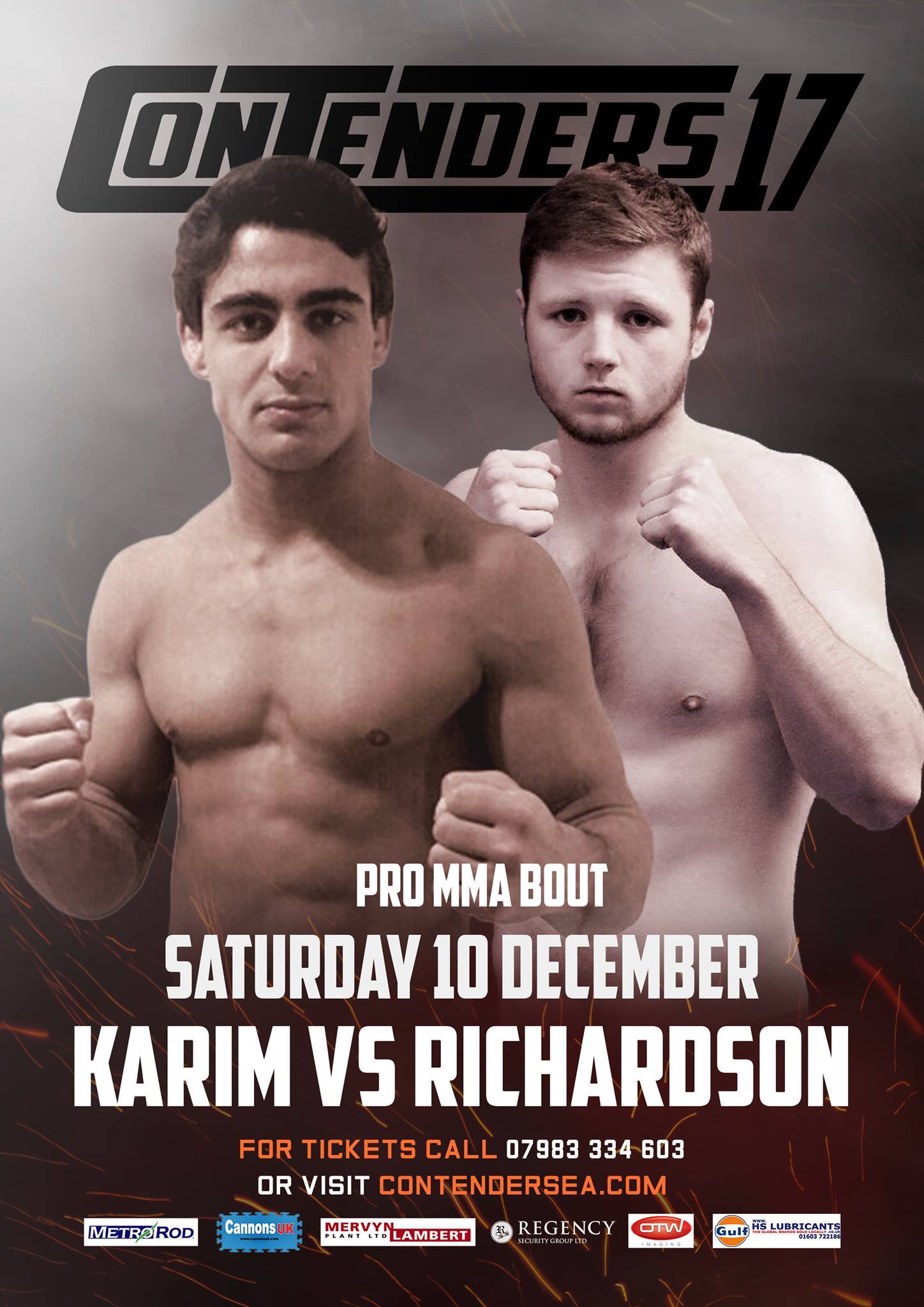 "After my professional debut that did not go my way, I have been eager to get back in the cage and prove that, I am better than what I showed in my last match. As far as my opponent goes he is a well rounded and experienced dude, but so am I and I feel I can give him problems both on the feet and on the ground." says the middleweight that lost by decision back in May to Rafal Cejrowski at Budo 14.
Karim established himself with a 4-0 amateur MMA record, and even won the Contenders Norwich semi-pro title last December.
"My coaches have helped me prepare a solid gameplan. All that is left now is to go out and execute what I have been working on. I am surrounded by the best training partners and coaches every day at Frontline Academy, so I know I have the tools I need to win this fight. Finally yet importantly, I try to remember to enjoy the whole experience." says the fighter that has all the support from head coach Mohsen Bahari that sees the grappler as having "huge potential."
"I do not fight because I have to, to feed my family or any of that. There are way easier ways to feed a family. I fight because I enjoy it and I try to keep that in mind until I walk to the cage. I want to finish off by thanking all my coaches and training partners at Frontline Academy, Voss kiropraktorkontor for being by my side as a sponsor. Cryosauna for keeping me fresh after my training sessions and of course my girlfriend, my family and my friends."