Bjarki Tor Palsson (1-0) will be seeking his second professional victory as he enters the cage this Saturday. "I'm so happy that I got this fight. I wanted to fight so bad before the year was over, so I'm really thankful to Raj and Fightstar Championship for having me over" says the Mjölnir MMA fighter to mmaviking.com on fight week.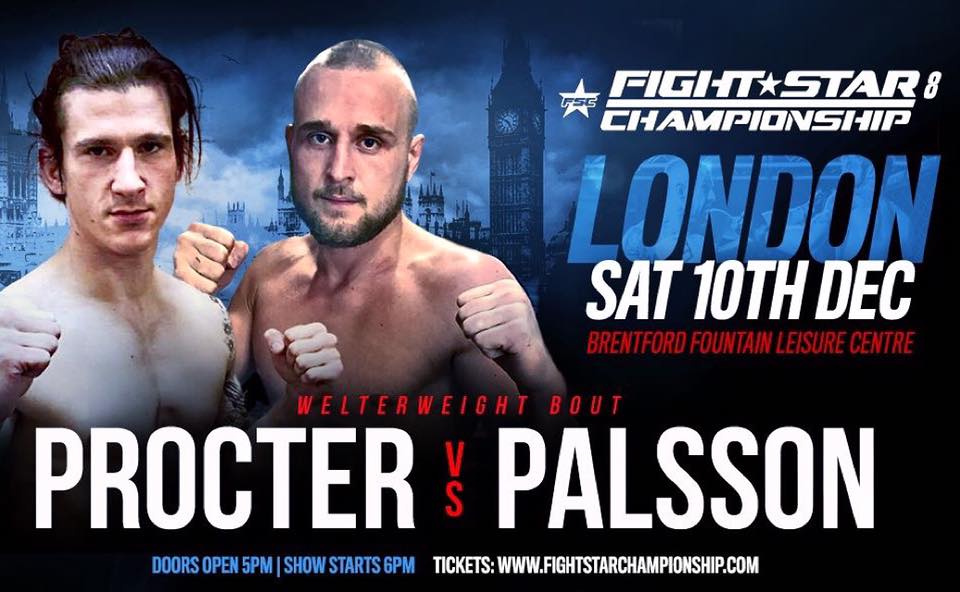 "This fight came with 2 weeks notice, but I was just finishing a training camp helping my teammates get ready for the Europeans.  I'm so proud my friend Egill with gold and my brother Magnús Loki with bronze, but I always believed I would get a fight before the year ended." says the 2015 IMMAF European Champion.
Palsson beat Adam Szczepaniak at Shinobi War 8 back in July in his pro debut, where he finished by rear-naked choke in just 23 seconds.
"It has been a dream of mine to be pro since I started training and now my second fight is just around the corner."
The Mjolnir fighter will be facing Procter out of NFM Fight Team in England.  It will be his pro debut.  "He is a jiu jitsu purple belt with kick boxing. Im going in there to dominate. This will be my best performance. Just watch."
"The coals are in… and the Thor train is set on London for December 10.  Either you are on it or you are in the way… #getonthethortrain"
Bet UFC 206