Emil Weber Meek (8-2, 1 NC) will make his much anticipated UFC debut against Canadian Jordan Mein (29-10) this Saturday at UFC 206 in Toronto. "When I got bumped to the main card, it really got me excited." says Meek to mmaViking.com from Canada as he makes final preparations fight fight day.
"He is a good fighter, and best fighter I have ever faced.  Even worse matchup than Rousimar Palhares." says Valhalla that faces a well rounded 5-time veteran of the Octagon. "I'm so well prepared."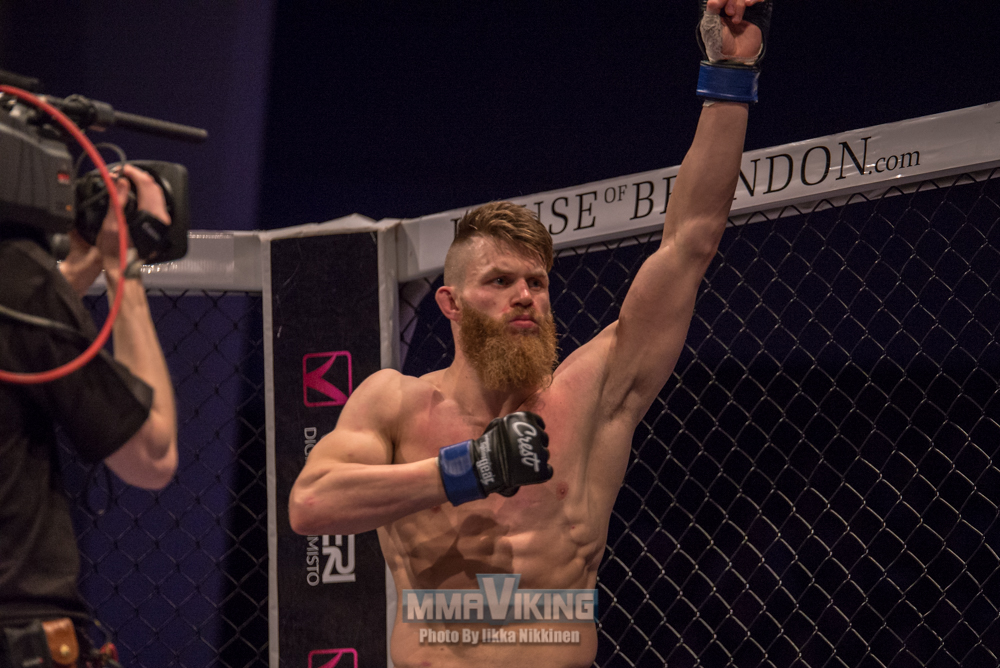 The Norwegian travelled last week to gain every advantage as possible to deal with the travel and time difference. "Small margins everyday will create a great difference in the end."
"This is the biggest fight of my life"
With Kenneth Bergh, Mohsen Bahari, and Thomas Formo at his side, the Frontline Academy fighter will have to find a way again to win as an underdog. "If I hit him, I know he will go down.  He is a human like anyone else."
"Get the weight on point, enjoy my experience and have fun." says the welterweight about his plans for the next few days. This will also involve Valhalla trying to get approval to bring his axe on stage to go full viking mode. "I don't know if the UFC will allow it, but I will try."
Watch the full video interview here!