Finn Minna Grusander (1-0) will be taking on Ukrainian Anna Kuzmenko (1-0) at Saturday's Battle of Botnia 2016 in Umeå, Sweden.  "It's awesome to be part of BoB2016! BoB event and the whole organization really does seem great! And I'm super excited to get back into the cage." says the IMMAF World Champion to MMAViking.com.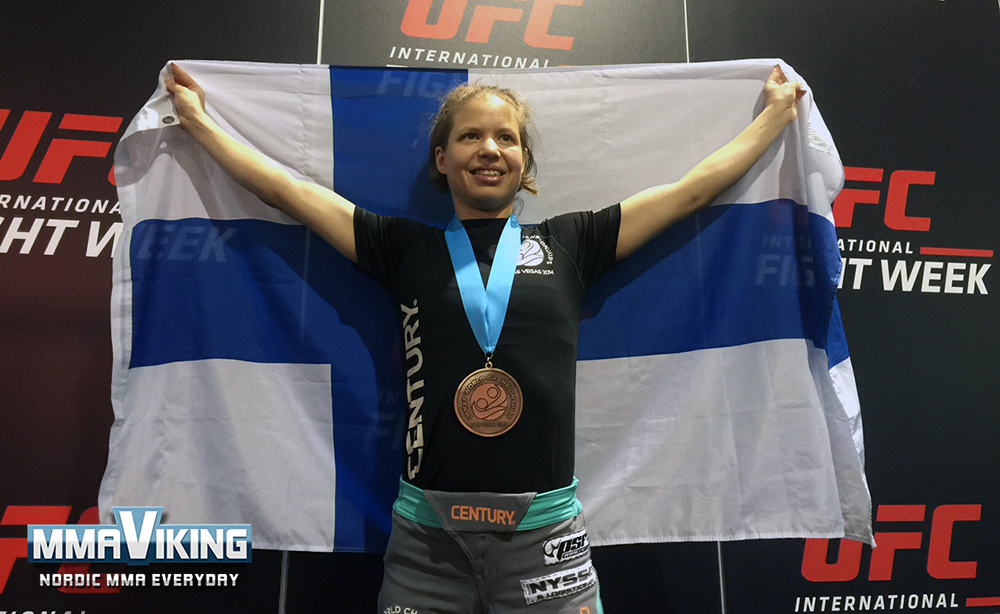 "Brutsku" beat Swede Iman Darabi, who is also on the BoB card, in Finland in October of 2015, but we have not seen her in action since.  "Yes, the break between my first and second pro fight will be 14 months, that's crazy! After my pro debut I was going to fight in February but had an accident and had to go through a little surgery, so couldn't fight till March. I had some fights scheduled after that for spring and summer but all of them got cancelled. Finally I got the fight for October – I was supposed to fight in Germany but dislocated my elbow in September which kept me out of fighting till now."
"Well, I'm world champion in Amateur mma and will be world champion as a pro as well."
But don't expect the the delay in fighting to impact her debut fight in Sweden.  "I'm perfectly fine and 100 % ready to fight on Saturday! It doesn't even feel like I've been out for a year. Even though I have had injuries throughout the whole year forcing me to miss fights, I have been able to train well and on Saturday you will see Brutsku fighting better than ever, guaranteed!"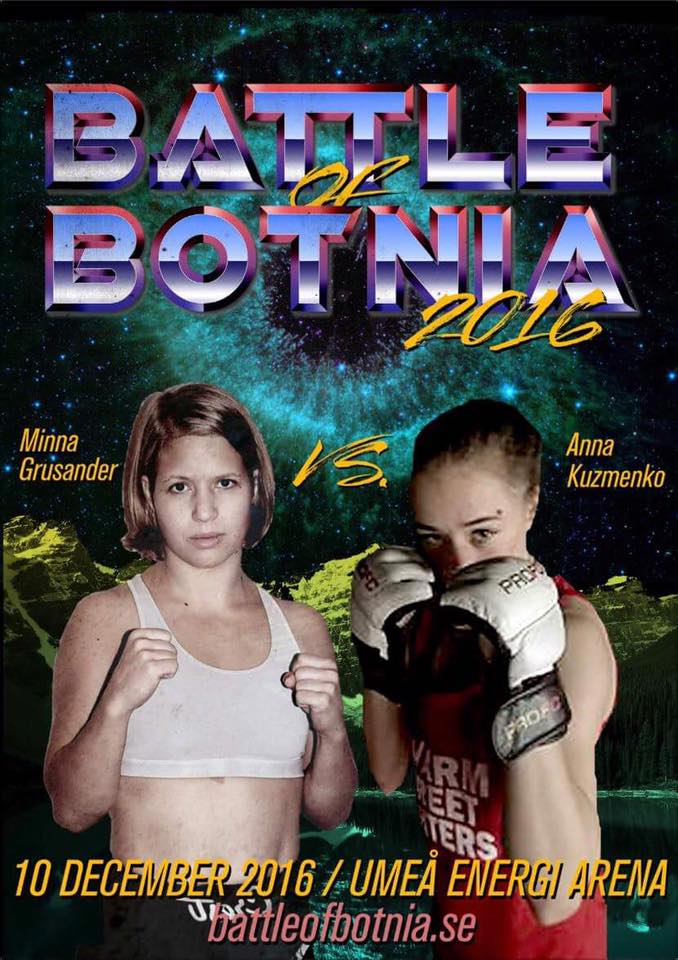 Kuzmenko comes into the bout with a submission victory back in July at MMAPU in just 17 seconds.  "We know pretty much nothing about that Anna. It's a strawweight bout so we'll see at Fridays weigh-in what kind of a 52-kilos fightress I'm going to share the cage with on Saturday."
MMAViking.com will be reporting live in Umeå so come back for live reporting, pictures, and more!