Bjarki Tor Palsson (0-0) will follow in the footsteps of MMA pioneers Ingþór Örn Valdimarsson, Arni Isaksson and #12 ranked Gunnar Nelson this Saturday as the Icelandic fighter steps up to the pro ranks.  The lightweight will face Polish fighter Adam Sczepaniak (0-0) at the Shonobi War 8 bout in Liverpool. "I don't know much about my opponent but it feels good going pro. It's Been my goal since I started training and I feel now is the right time for me." says Palsson to MMAViking.com.
An impressive 8 wins in 9 bouts in his amateur MMA career, last year Palsson fought at the IMMAF's European Open where he brought home the gold medal, a tough experience for the lightweight representing Mjölnir MMA.
"It was many things, hard, fun, scary and many other feelings. I took 5 fights on 4 days and I learned that I can really push myself to the limit and that I feel good under pressure. But then taking 2 fights on one day was so hard but great experience and now I only have to take 1 fight."
Palsson trains and fights for Mjölnir MMA the biggest club in the world with well over 1,300 members.  Alongside him UFC welterweight Gunnar Nelson trains as well as Sunna Rannveig Davidsdottir who in April signed with Invicta FC. Something that might help elevate the level of fighting for the amateurs coming out of Mjölnir.
"It's great at Mjölnir, the level is rising fast but we always had a good jits level but the MMA is catching up. We are really close, always together and training but then everybody in Iceland are aunts and uncles 😉 Of course Gunni helps keep the level up in Mjölnir, I need somebody like Gunni to get better."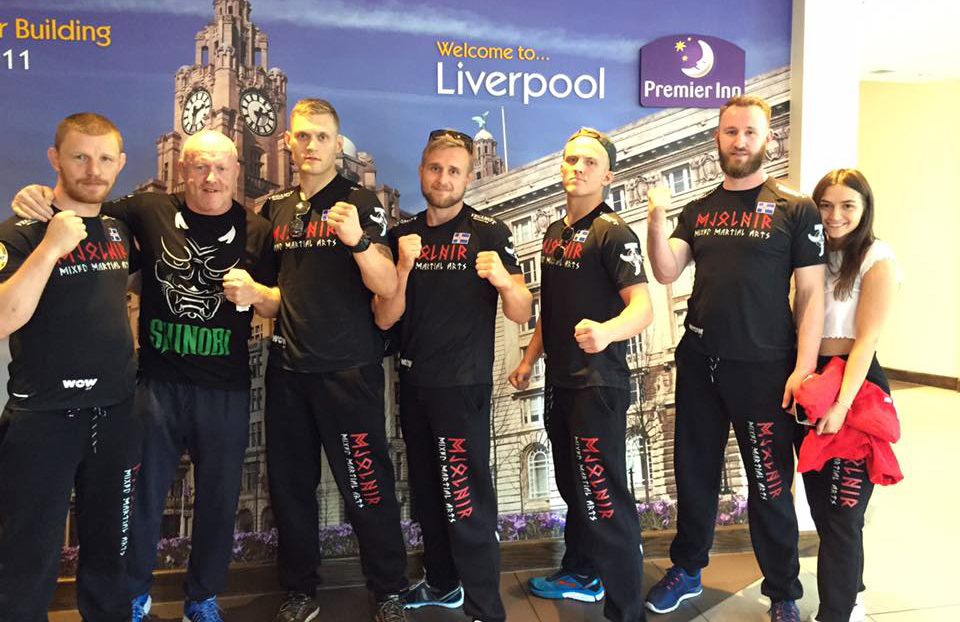 "It's the water and that we drink a lot of lýsi and eat sheep heads. The winter is really hard and dark so the only thing to do is train!" says Palsson bout recipe for producing top fighters in Iceland.
Palsson is sponsored by Hairbond, Kraftafl, Macland, Irezumi Ink Iceland, Glo Iceland, USN Iceland, Oðinsbuð and Rvkhair, and you can follow him on instagram and facebook.
Joining Palsson on the same card in amateur bouts are Bjarki Omarsson and Egill Hjordisarson also from Mjölnir.