Finnish fighter Juho Valamaa (15-4) won his bout against Portuguese fighter Aires Benrois (10-6) at M-1 Challenge in Helsinki, Finland, tonight. With a stunning first round TKO, Valamaa improved his record to an impressive 9-1 in his last 10 fights. Of those 9 victories, 6 now come via stoppage.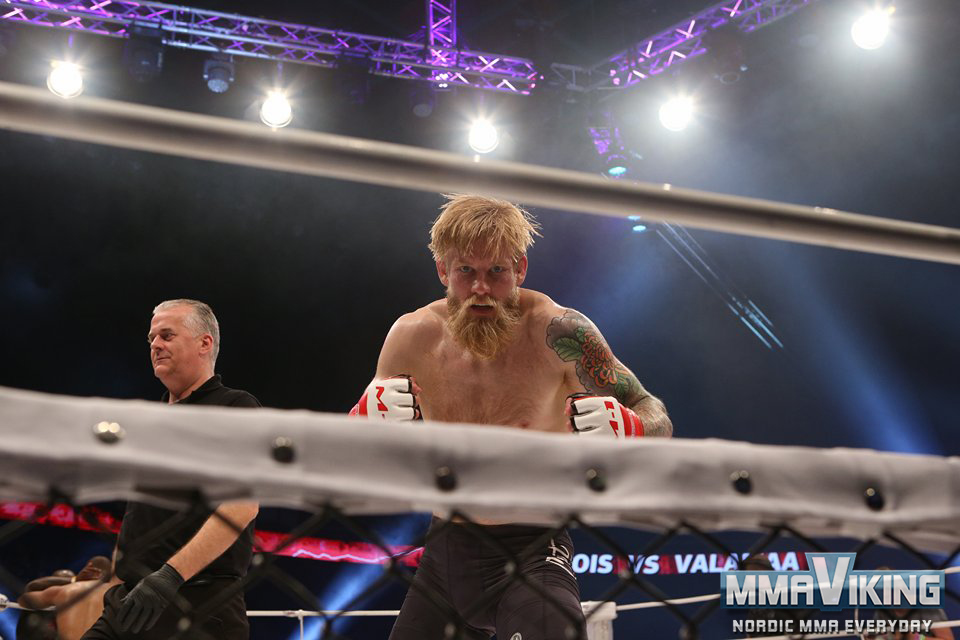 Valamaa opened the bout by pressuring Benrois against the ropes, securing multiple takedowns, and searching for submissions while chipping away at the Portuguese fighter with shots from the top. In the final moments of the fight, Valamaa pinned Benrois against the turnbuckle, and threw knees and hard shots to the Portuguese fighter's head as he trapped it in the ropes.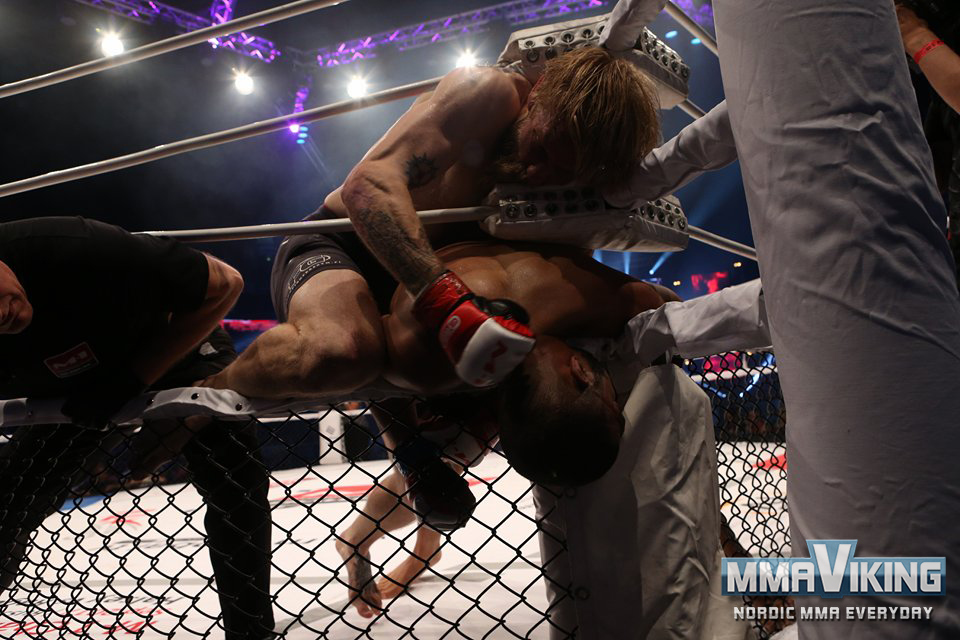 Post-fight, Valamaa stated he was happy with his performance, and that he appreciated the amazing experience of fighting in front of the home crowd.
Photos by Jarno Juutinen. Get your complete play-by-play and M1 Challenge 82 results here.