Finnish fighter Mikael "Hulk" Silander improved his record to 17-5 tonight with a hard-fought majority decision victory over Ukrainian fighter Vitali Branchuk at M-1 Challenge in Helsinki, Finland. The Finn was the second Finnish Fighter to secure a victory at the home soil event, the first being Juho Valamaa with a devastating TKO victory over Aires Benrois. During the bout, Silander showed off his impressive array of skills en route to defeating an experienced young contender.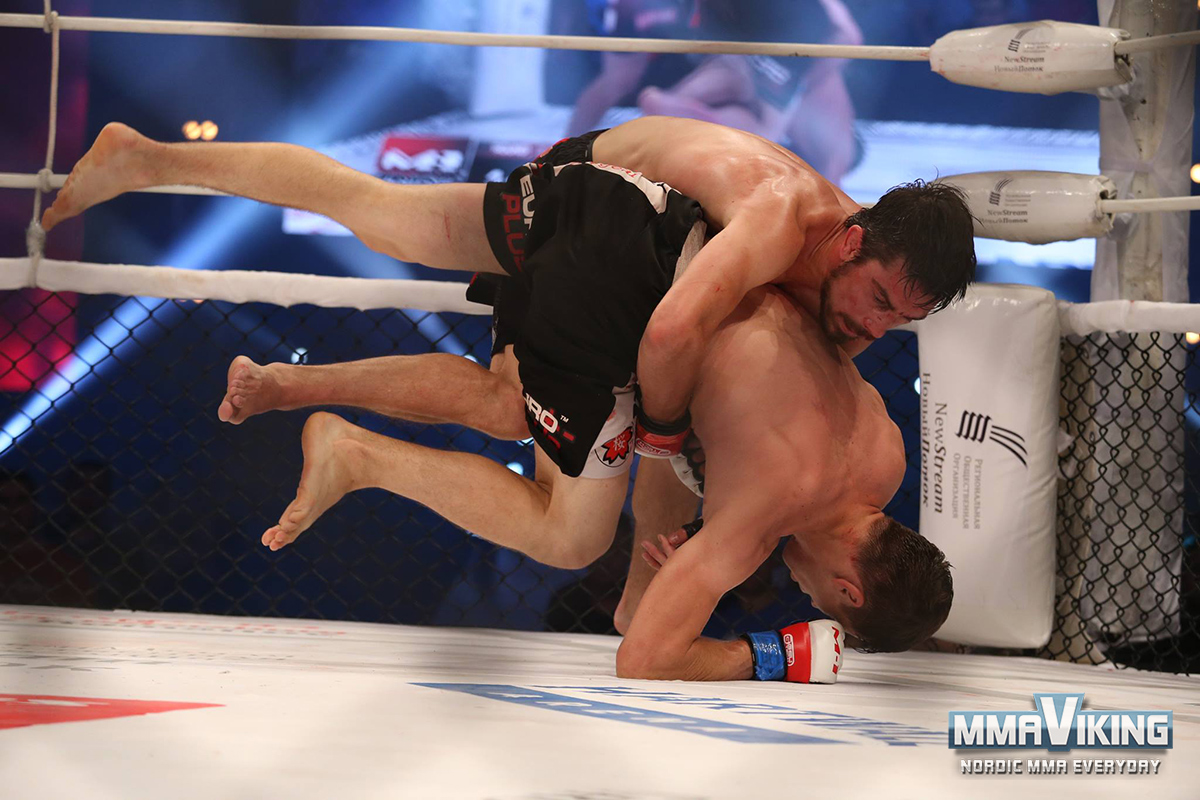 Silander, a former Cage champion, survived a tough first round during which Branchuk hit him with several hard shots. In the second stanza, Silander mounted a stronger offense of his own, mixing kicks, knees, and superb punching to pick apart the Ukrainian fighter on the feet. When Branchuk took Silander down, the crafty veteran used an omoplata sweep to regain his feet and continue his striking onslaught.
Throughout the third round, Silander utilized exceptional grappling, controlling Branchuk, and threatening with submissions. After the fast-paced bout, Silander addressed the Finnish crowd in his native tongue to a roar of applause, and exited the ring to the thunderous cries of his countrymen.
Photos by Jarno Juutinen. Get your complete play-by-play and M1 Challenge 82 results here.