Finn Mikael Silander (20-8) lost to Georgia Bidzina Gavasheshvili (8-2) at ACA 122: Johnson vs. Poberezhets in Minsk, Belarus.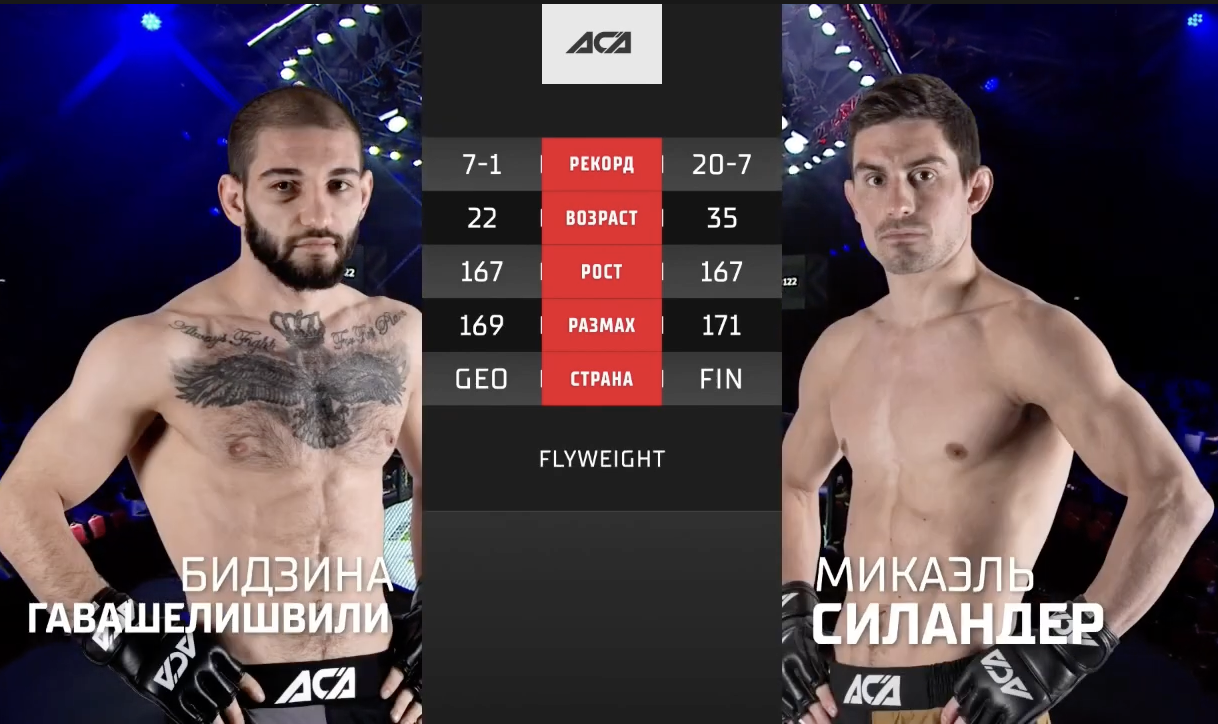 The 22-year old landing a solid right hand counter forcing the "Hulk" to his back in the first round.  Bidzina kicked the legs of Silander before finally getting in the guard.  Silander took more damage and had his back taken briefly before escaping.  A challenging first round for the Finn trying to defend the speed and agressiveness of Bidzina.
Silander starts the second landing a solid combination and starts backing down his opponent.  Clean straight punches for Mikael against the wild striker.  The switching stances of the Georgian fighter make him a challenging target, but Silander fully engages in a wild exchange in the middle of the round with both fighters throwing and landing punches.  The Finn stuns Gavasheshvili and picking up momentum, and mixes in some nice kicks to vary the attack.
Both fighters are fresh coming out for the last round, which should decide it.  Gavasheshvili lands a big right hand a minute in, but stands his ground.  Silander nearly lands a knee to the face, showing a new technique late.  Another nice combination from Gavasheshvili, but Silander lands a solid counter immediately after.  Both throw punches till the bell, and show respect as the acknowledge the high-paced battle.'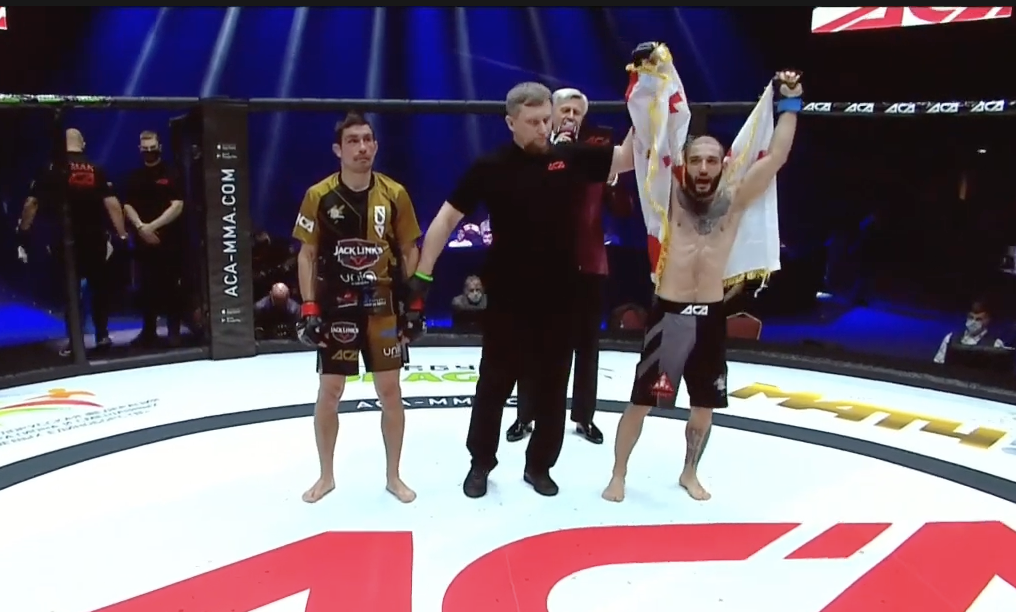 The unanimous decision goes Gavasheshvili, but shows the 35-year old Silander has not lost a step in this closely contested war.