Jack Hermansson (16-3) won with ease again. This time, the Swede took out Bradley Scott (11-5) in the first round in the prelim headliner at UFC Mexico.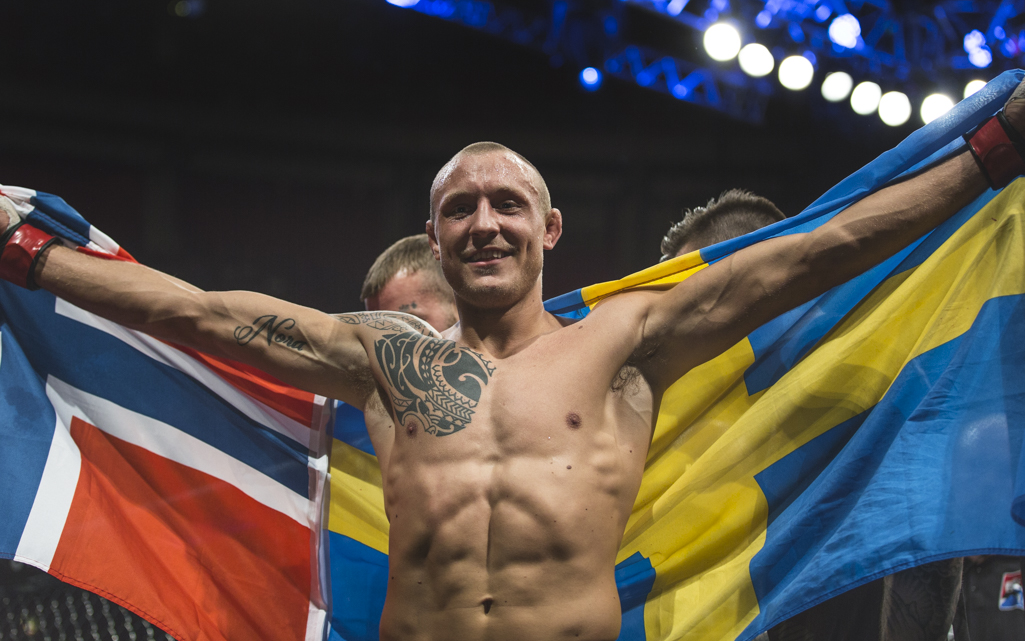 The Frontline MMA Academy fighter is coming off a dominant win over American Tae Kwon Do fighter Alex Nicholson (7-3) at UFC Stockholm, and with this win in Mexico has a three win and and one loss in the Octagon. This is back-to-back wins in three months.
Play-by-Play
Round 1 – Jack is moving side to side early. No fighter engaging after 30 seconds. The Swede is much tanner than his UK opponent, but height and reach about the same.
A few left kicks from Hermansson, and now in on a leg. Jack finishes the take-down against the cage, but Bradley Scott locks in a triangle. It is tight and Scott tries to adjust it for a finish, but Jack postures up and fights out, and moves into side mount with aggression.
Now the Swede takes back as he flattens Bradley to the mat, and begins landing punches and punches. Now the UK fighter flops to his back, only to find elbows landing on his face.  Jack is angry and damaging quickly.  Just a beat down here with punches, and this should be stopped. And, it is all over! What a flurry of a finish and Jack is pumped up about the victory. 3:50 seconds into the first and it is all over.
Second, first-round finish in a row for @JackTheJokerMMA! #UFCMexico pic.twitter.com/avD5c4KmV3

— UFC (@ufc) August 6, 2017
"I want to show that I am the best in the world" says the excited fighter to Brian Stan in the post-fight interview.
Well that's one way to celebrate a victory… #UFCMexico pic.twitter.com/aQPktjHWWX

— UFC (@ufc) August 6, 2017
Post-Fight Interivew (MMAJunkie.com)