Fight Night Finland is back and is putting the final bouts together for the Karkkila Fight Night "Charity" card.  Promotor Perttu Haanpää tells MMAViking.com that this event will raise for money for a new children's hospital in the small town of Karkkila.  The event goes down on March 15.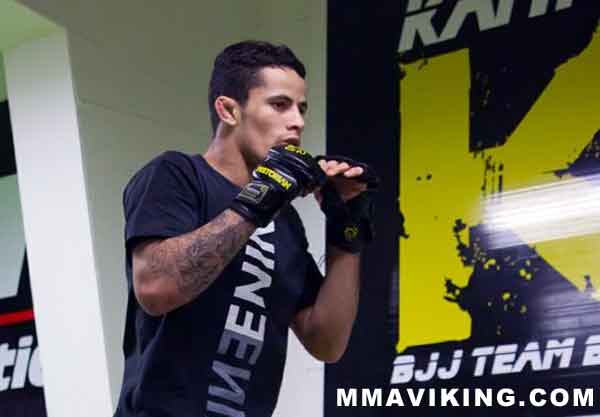 The upcoming card will highlight two undefeated fighters. First is Rafael "Rafi" Domingos (3-0) who was last victorious in October at Lohja Fight Night "Take a Round if You Dare" event on 12th of October when he was victorious over Russian Rasul Khataev.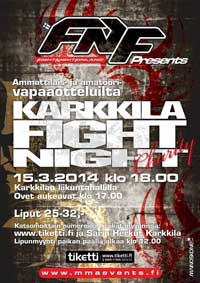 GB Gym's Mika Hämäläinen (4-0) is on a roll.  With three wins in 2013 at Cage 21, Cage 22, and Cage 23 all with submissions, Hämäläinen will be looking for a high profile opponent.  He last took out Swede Simon Skold with a heel hook in round 1.  In his pro career, he has stopped all of his opponents in less than 4 minutes.
The event will be a mixed card with both professional and amateur MMA bouts.
Pro A Rules:
Rafael Domingos ( 3-0-0 ) Team Demian Maya vs TBA (65.8 kg)
Mika Hämäläinen ( 4-0-0 ) GB Gym / Team MMA Finland vs TBA (61.2 kg)
Kai Karar ( 2-2-0 ) MMA Team 300 vs TBA (70.3 kg)
Olli Tuomi ( 0-1-0 ) GB GYM / Team MMA Finland vs Jyri Mikkilä Sports Academy (70.3 kg)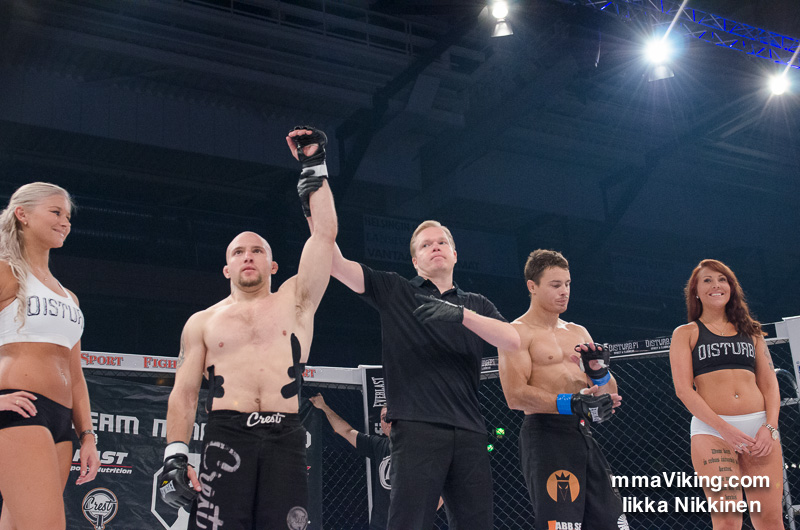 IMMAF rules
Kennet Mattson (6-2-0) vs TBA (77.1 kg)
Tuomas Simola GB Gym vs Jani Koskinen Salon Zanshinkan (83.9 kg)
Riku Westman Hipko vs Lauri Haarala Salon Zanshinkan (83.9 kg)
Joonas Kunnari GB Gym vs Mika Koskinen MMA Karkkila (77.1 kg)
Zanko Eliassi (amateur 11-2-0) FFG vs TBA (70.3 kg)
Stay tune for an updated fight card.  The final card will be announced shortly.