Today it became official that Norway's Kenneth Bergh (3-0) is the lone Nordic fighter on the 'The Ultimate Fighter 23' cast. The Frontline MMA fighter is one of the 16 light heavyweights that will fight in the first episode of the reality show to get into the TUF house. 16 strawweight fighters were also announced. See the official press release below.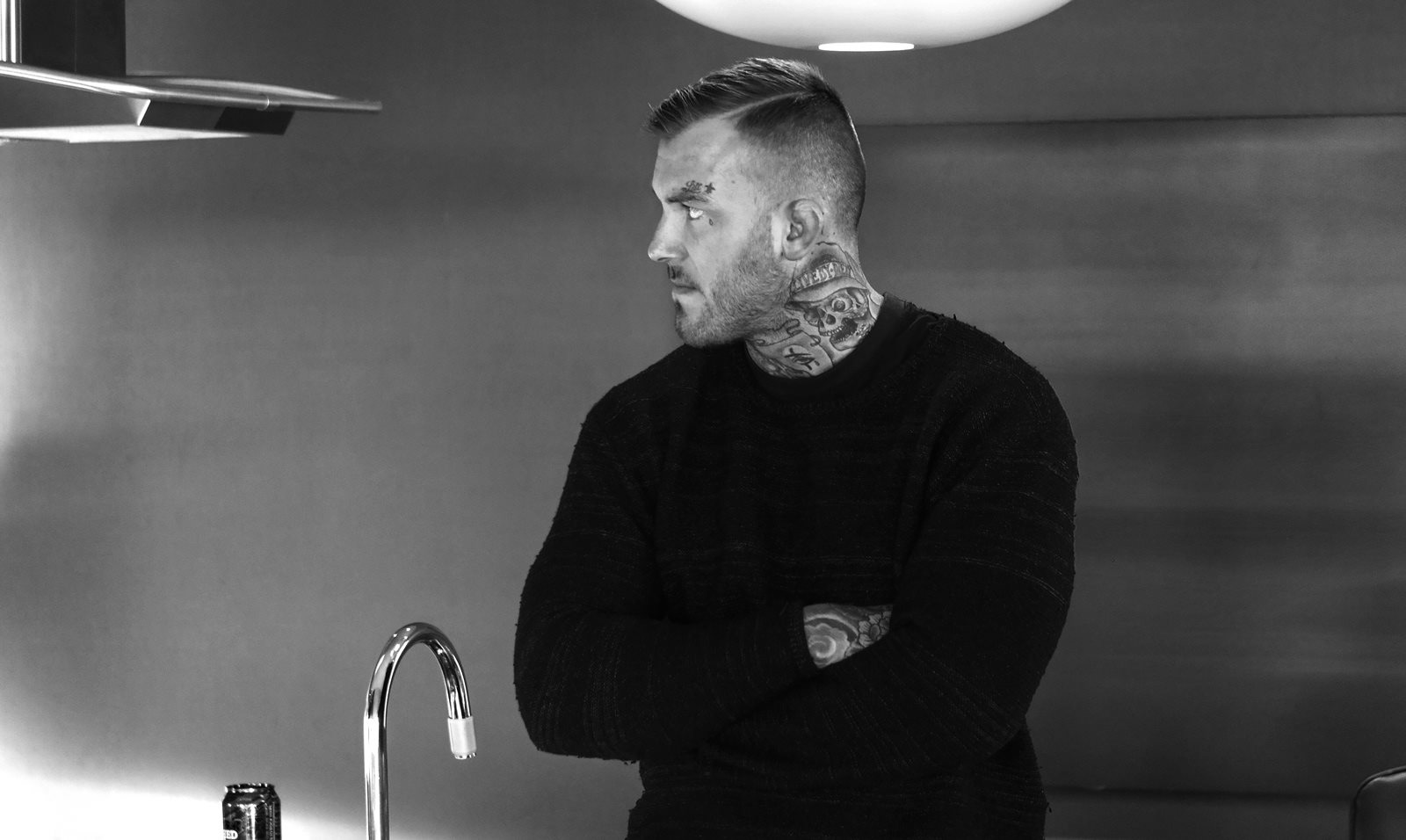 CAST REVEALED FOR THE ULTIMATE FIGHTER®: TEAM JOANNA vs. TEAM CLAUDIA
Light heavyweight men and strawweight women compete for a UFC contract
Season premieres on Thursday, April 21 at 3am BST on BT Sport, repeated at 10pm BST later that same day
Las Vegas – The upcoming season of The Ultimate Fighter® will once again showcase mixed martial arts' global expansion, as Polish strawweight champion Joanna Jedrzejczyk and No. 1 contender Claudia Gadelha of Brazil lead a group of light heavyweight and strawweight hopefuls. Thirty-two athletes from countries such as the Netherlands, Algeria, France, Norway, Spain, Canada, Brazil, England and the United States fight for one of 16 spots available in the premiere episode on Thursday, April 21 at 3am BST on BT Sport (repeated at 10pm BST later that same day).
There will be no shortage of intensity and drama with Jedrzejczyk (11-0, fighting out of Olsztyn, Poland) and Gadelha (13-1, fighting out of Rio de Janeiro, Brazil) as one of the most intense rivalries in all of mixed martial arts plays out on screen. The two fought in December 2014 with Jedrzejczyk narrowly edging out Gadelha before eventually going on to win the strawweight world title. There will be no love lost between the two as their epic feud plays out every Wednesday night leading up to their highly anticipated rematch.
Since making her UFC debut in 2014, Jedrzejczyk has gone on to become one of the most dominant champions in the UFC and is widely regarded as one of the best strikers in the sport. With pinpoint accuracy and lightning quick speed, she has the ability to keep the belt in Poland for the foreseeable future.
Submission ace Gadelha will have revenge on her mind throughout the season and in their rematch, looking to prove that her slick submission game is exactly what it will take to counter Jedrzejczyk's world class striking. As the only athlete to put the champion in danger of defeat, she looks to join Fabricio Werdum and Rafael Dos Anjos as the third Brazilian UFC champion at the culmination of the season.
The show will feature 12 episodes, airing on BT Sport. Each episode's winner will advance in the single-elimination tournament, leading to the season finale on July 8 in Las Vegas as part of International Fight Week. The finale will be headlined by this season's coaches in a world title bout as Jedrzejczyk collides Gadelha.
Below is a full list of competitors by weight class and in alphabetical order (name, professional record, age and hometown):
Strawweight
Alyssa Krahn, 3-1, 28, Saskatoon, Saskatchewan, Canada
Amanda Cooper, 1-1, 24, Bath, Mich.
Amy Montenegro, 7-2, 32, Forks, Wash.
Ashley Cummins, 3-3, 28, St. Louis, Mo.
Ashley Yoder, 4-1, 28, Indianapolis, Ind.
Chelsea Bailey, 2-0, 23, Chewelah, Wash.
Helen Harper, 4-1, 28, Farnborough, England
Irene Rivera, 6-2, 22, Barcelona, Spain
Jamie Moyle, 3-1, 27, Las Vegas, Nev.
JJ Aldrich, 2-1, 23, Aurora, Colo.
Jodie Esquibel, 5-1, 29, Albuquerque, N.M.
Kate Jackson, 7-2-1, 29, Lostwithiel, England
Kristi Lopez, 2-0, 33, Quartz Hill, Calif.
Lanchana Green, 2-1, 26, Darlington, England
Mellony Geugjes, 0-1, 23, Amsterdam, Netherlands
Tatiana Suarez, 3-0, 25, Fontana, Calif.
Light Heavyweight
Abdel Medjedoub, 3-0, 30, Mila, Algeria
Andrew Sanchez, 7-2, 27, Shiloh, Ill.
Cory Hendricks, 3-0, 27, Lynden, Wash.
Elias Urbina, 3-0, 22, Weslaco, Texas
Eric Spicely, 8-0, 29, Stoughton, Mass.
Jamelle Jones, 6-2, 28, Atlantic City, N.J.
John Paul Elias, 3-0, 27, Fresno, Calif.
Joshua Stansbury, 7-2, 31, East Liverpool, Ohio
Kenneth Bergh, 3-0, 26, Oslo, Norway
Khalil Rountree, 4-0, 26, Las Vegas, Nev.
Marcel Fortuna, 8-1, 30, Tubarao, Brazil
Muhammed DeReese, 5-0, 27, Titusville, Fla.
Myron Dennis, 12-4, 27, Oklahoma City, Okla.
Norman Paraisy, 15-4-2, 1 NC, 30, Paris, France
Phil Hawes, 3-0, 27, Little Ferry, N.J.
Trevor Carlson, 10-2, 27, Spring Creek, Nev.
#TUF23 starts TONIGHT!!! Watch the fighters enter the house simultaneous with the US on @BTSport 2. pic.twitter.com/v13lZrs076

— UFC Europe (@UFCEurope) April 20, 2016