Kenneth Evensen (2-1) got the rematch he wanted, then got the victory over Tobias Harila (2-1) in Västerås at Fight Club Rush 3. It was a back and forth exciting fight, but at 4:59 it was the the Norwegian in control and locking up a rear-naked choke to finish the main event fight.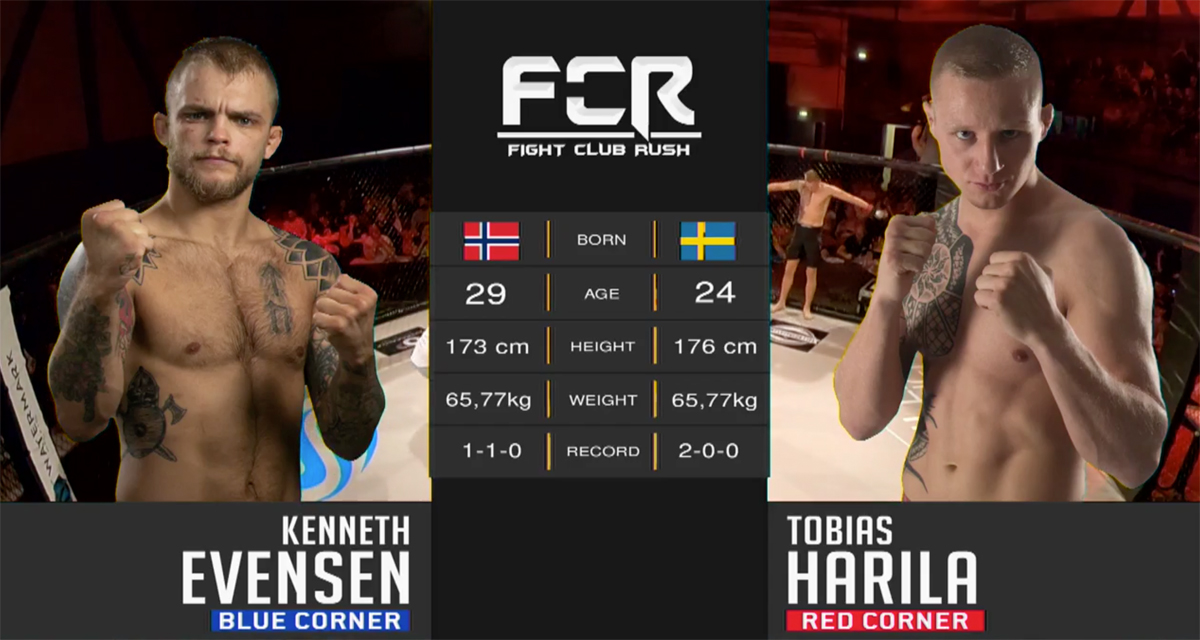 Harila looked in control early on the feet, using his reach and crisp strikes, but Evensen ducked under a big kick and grabbed a single leg to bring the fight to the ground where eventually he would find his path to victory.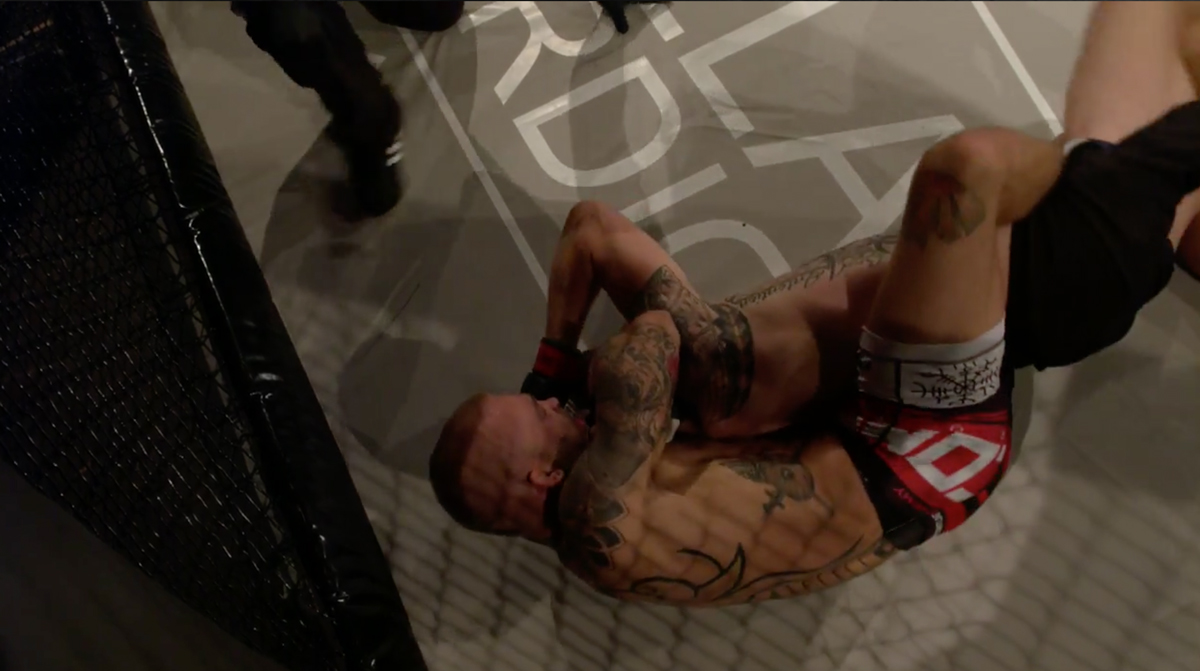 There was a combination for the Swede once back on the feet, but it was another take-down from Kenneth. Tobias was able to get it back the feet, and even ended up on top after Kenneth went for a throw unsuccessfully.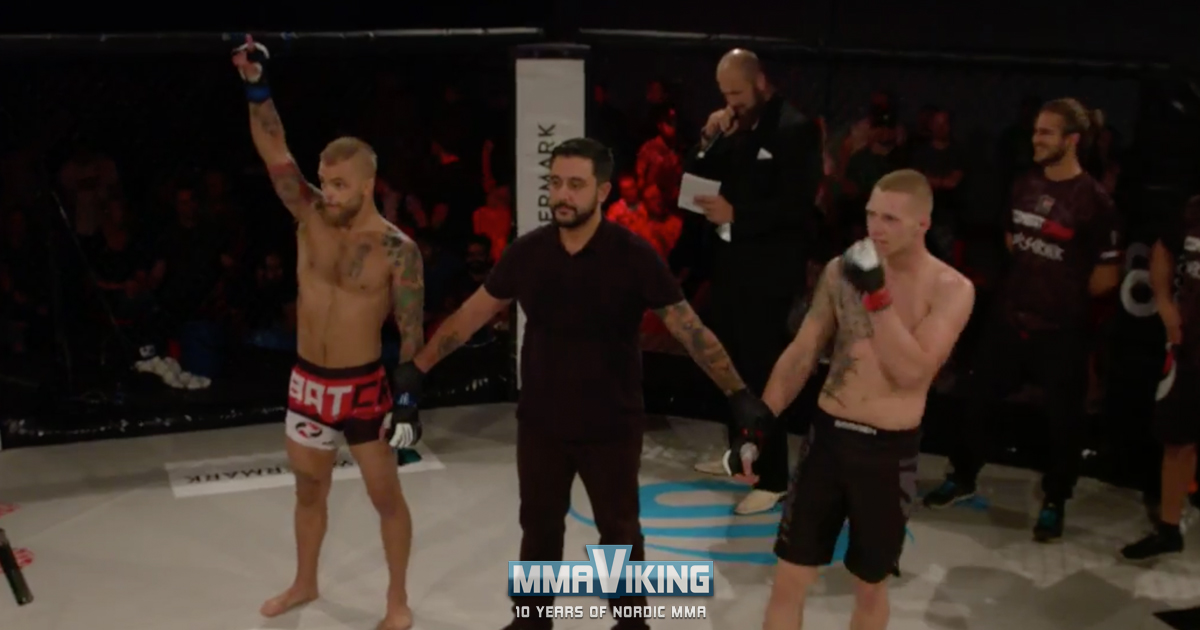 Using a kimura the Frontline Academy fighter flexed his grappling skills and moved on top and took back late in the round  From there, he adjusted after being high on the Swedes back and eventually got his right hand under the chin of Harila and tightened it quickly as time was running out.  With 1 second left the referee saw that the Swede was out and the bout was stopped.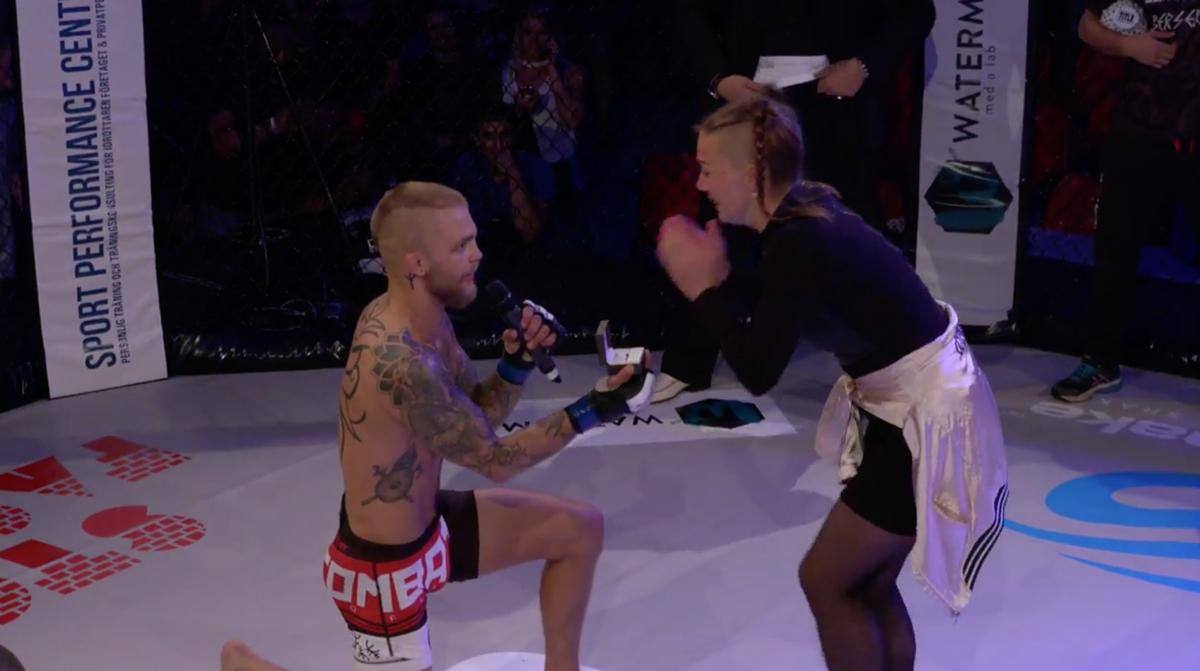 Evensen got his hand raised in this rematch to erase the memories of the last fight where Harila won by TKO in a controversial stopage.
The Norwegian took out a ring and proposed to his excited partner that gladly accepted.  A good night inside the cage for Kenneth in Sweden.