Cage 42 returns to Helsinki tomorrow. Familiar names are once again at the top of the card, including headliner UFC veteran Anton Kuivanen (24-10-0) and streaking Olli Santalahti (6-2) who will be looking for his 7th straight win on the card.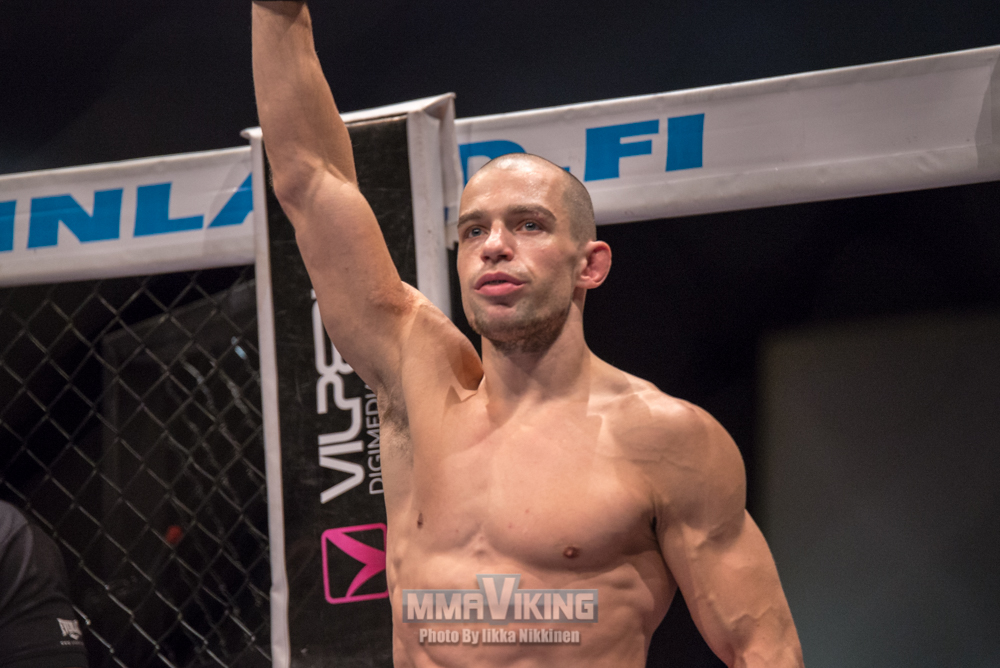 The 33-year-old Kuivanen got back to his winning ways last February, beating Japan's Tetsuya Yamada (17-5-2) at Cage 38 stopping a two fight losing streak. The UFC veteran will now face 25-year-old Brazilian Junior Maranhão (16-6).
"I'll overthrow him with his own weapons, I'll take him back to the school and offer him a lesson. My best fights are still ahead" – Kuivanen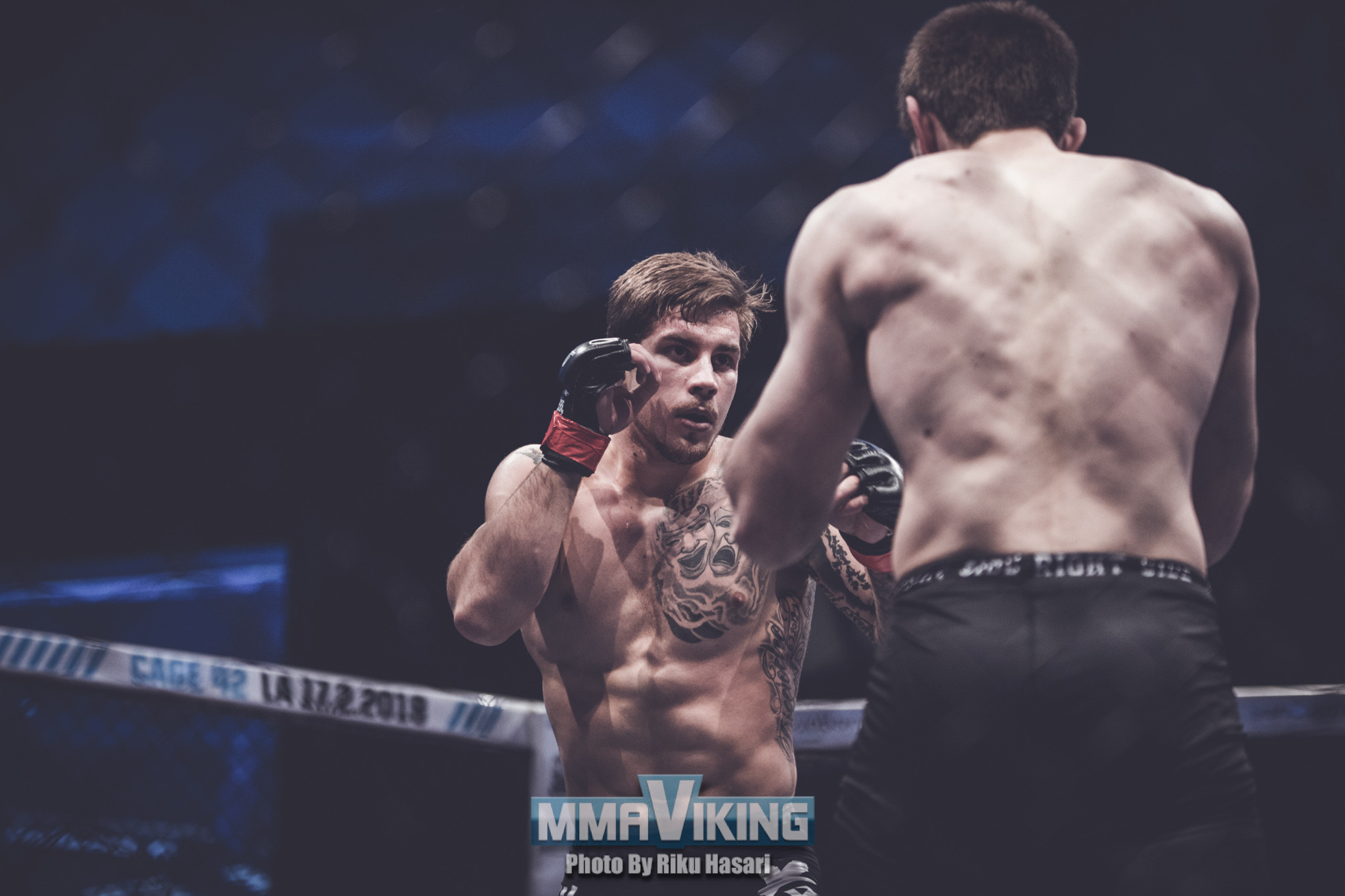 The "Amazing" Santalahti has not lost since 2012, and his coming off his 6th straight win after beating Russian Oleg Dadonov (7-2) at Cage 41. The Finnfighters' Gym fighter will face late replacement Roman Dik (5-1).  "Unfortunately my opponent changed on the very short notice due some "traveling" issues but thank God this dude signed for the match!"  Dik most recently lost to Matteus Lahdesmaki at Cage 41 in a 68 KG / 150 lbs fight, so the Finnish welterweight will have a good size advantage in this one.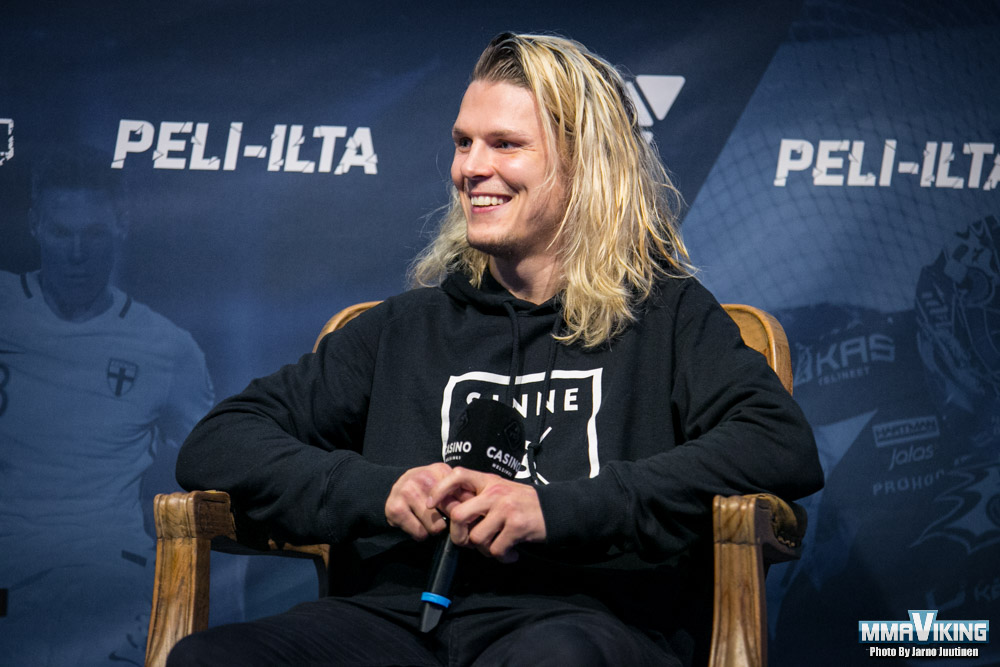 Patrik Pietilä (8-6) will face fellow Finn Niko Myllynen (7-6).  "It's a rematch.  We fought at the Finnish amateur championships final back in 2014.  I won that fight and got tickets to Las Vegas for the IMMAF World Championship." says the Primus Fight Team fighter.  "It's going to be fun! I know Niko is tough guy."
Myllynen is coming off of a win at FNF 15 in November, where he stopped Toni Lampinen. He has fought for Cage three times prior. Pietilä will be looking to snap a two fight losing streak.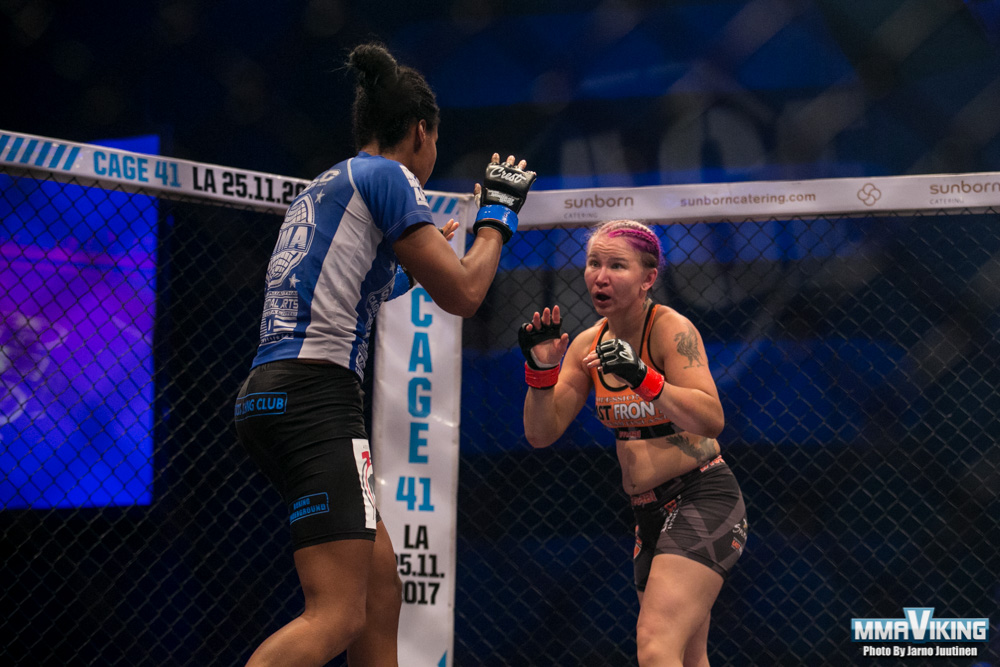 Suvi Salmimies (7-5-1) will face Argentina's Pámela Aguirre (5-2). The Finn is a long-time veteran of Cage with 9 of her 13 total bouts have come with the leading Finnish promotion. Aguirre was born in Paraguay, but is now fighting out of Argentina.  She is a BJJ Black Belt, which should make for an interesting bout as Suvi likes to get takedowns and work for control and ground and pound.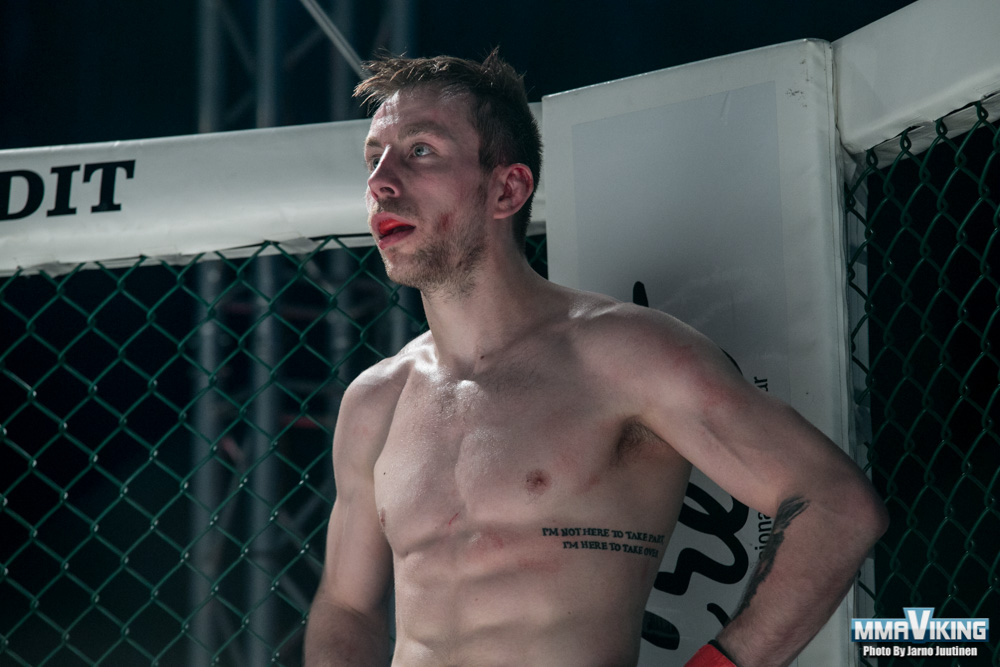 Toni Lampinen (2-2) will replace Edward Walls on late notice to take on Greece's Roberto Aliaj (6-2).  The Finn was on a two fight winning streak before getting stopped by Myllynen at FNF 15 back in November.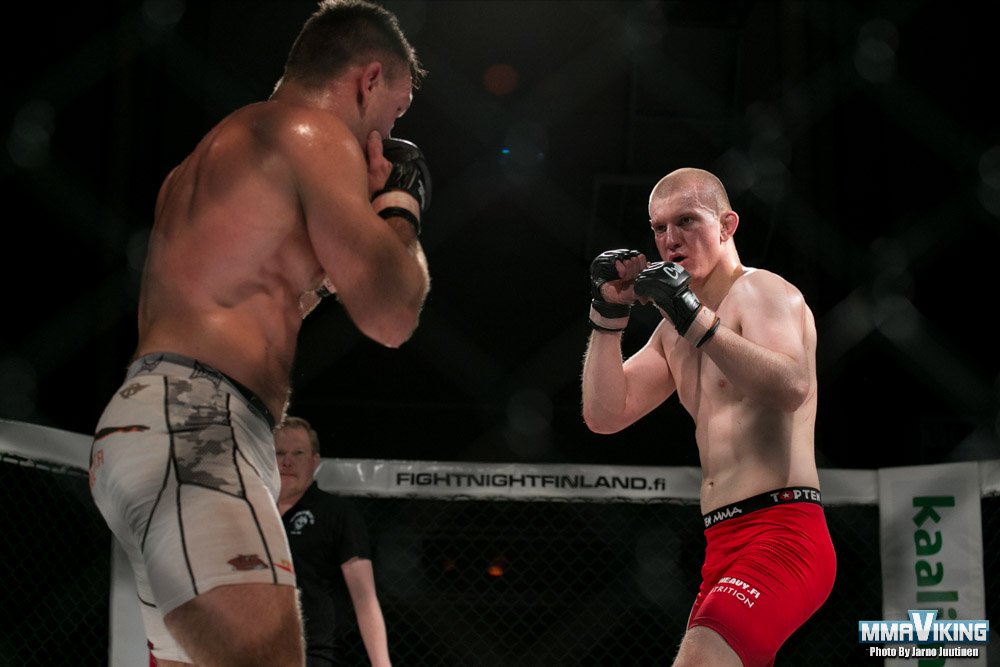 Mikko "Maniac" Ahmala (6-4) is ready to make his middleweight debut as he faces Vojtech Garba (3-1). Ahmala was sidelined for the most of 2017 until he got the chance to fight Mika Kuronen (3-3) at FNF 15 on last November. "I did watch couple of his fights. He is 5 cm taller than me and has a background in boxing, but I am expecting that he can also grapple. I will win, and this fight will not go the distance."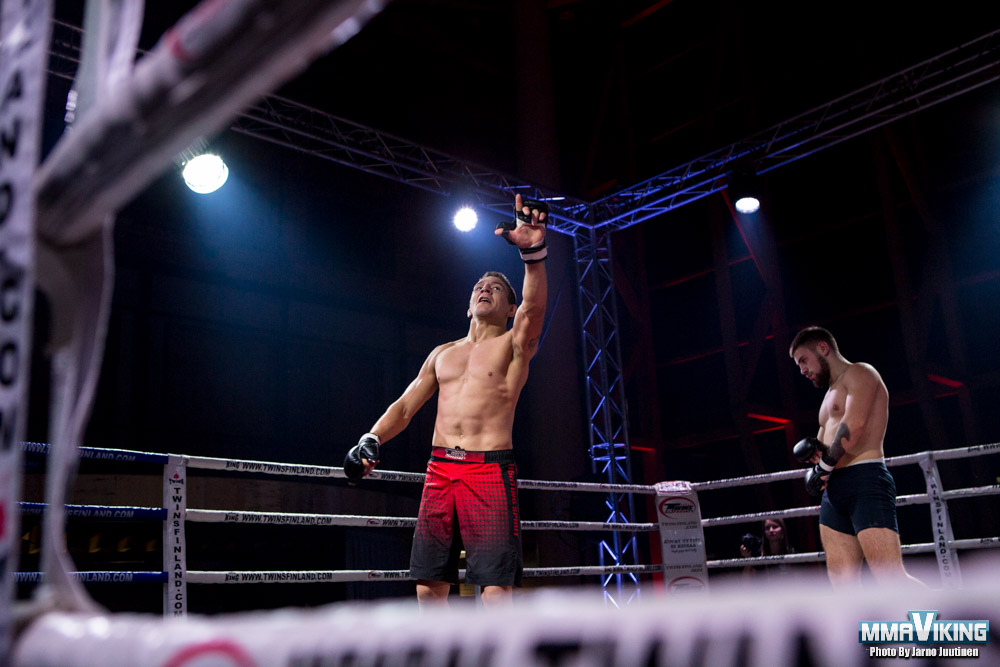 Former teammates Jani Hägg (1-1) and Markus Rytöhonka (3-2-1) will face each other at Cage 42.  Hägg is a 30-year-old member of the Team East Front. The Brazilian ju-jutsu brown belt has developed his skills as a competitor in Thai boxing. "Rytöhonka is a former teammate and training partner. He a fast-paced fighter. I have not yet envisioned ways to win, but I'm ready to finish the match as soon as the opportunity arises. I am only coming to win."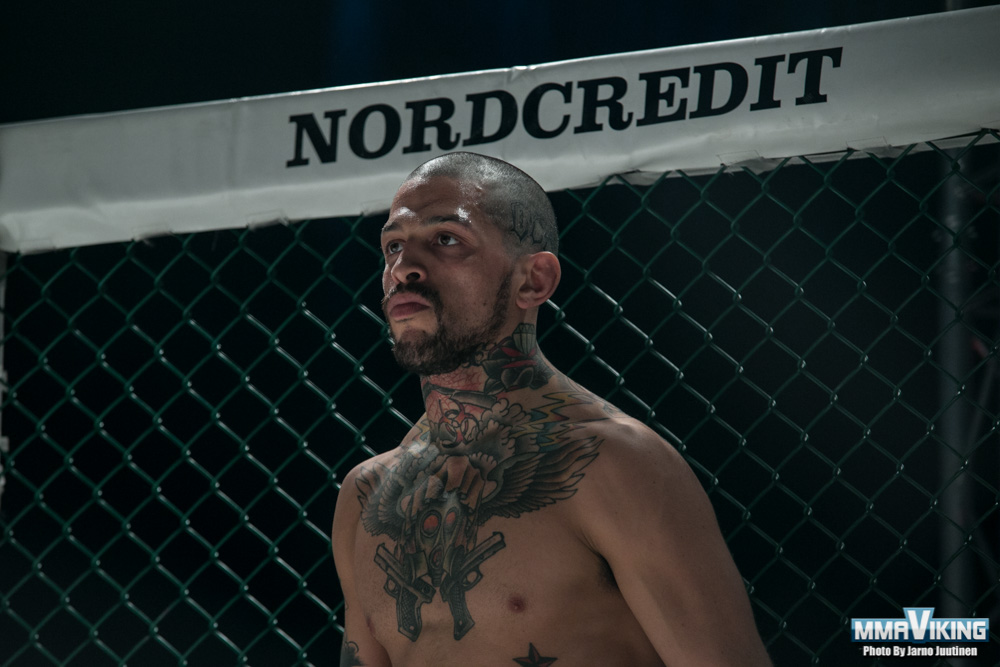 Rytöhonka is 26-year-old out of Primus Fight Team. He won the SM gold in 2011 and turned professional later that year. "I'm going to drop him. The match ends at the end of the 2nd round with a hard hit or then tired and punished Jani full 3 bets standing with all the weapons. I would hope that Jani would stay a little longer than the previous opponents."