Finnish featherweight veteran Jerry "AD/HD" Kvarnström returned to action after a 11-month break. But, things didn't go his way at the hometown show Turku Fight Night. Kvarnström was still the entertainer that local crowd loves, but he wasn't in shape to beat top-class opponent Johnny Frachey.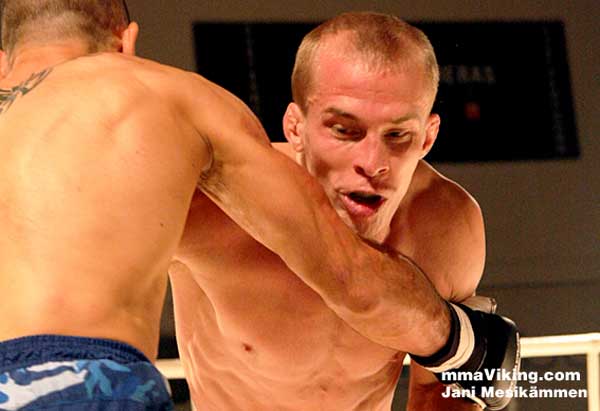 Frachey was clearly the sharper of the two and took home a clear-cut decision victory in Saturday's MMA main event. The classy Frenchman improved his record to 16-9-0, while Kvarnström dropped to 10-3-0. While Kvarnström kept smiling in the ring, it wasn't all fun. He has been able to train only half-decently and didn't recover well from the weight cut.
On top of that, Frachey picked the Finn apart with heavy low kicks and sharp punches. But there's was nothing to be ashamed of, the fight was a real barnburner, thanks to Kvarnström.
-You shouldn't be satisfied after a loss, but I'm happy I survived. My feet didn't work at all and I couldn't impose my wrestling.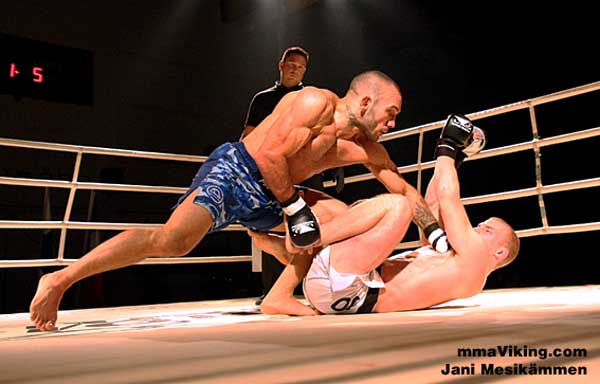 The 31-year old former standout wrestler still has plans to revive his MMA career. Kvarnström wishes to sort out his day work in a manner which would enable him to train as hard as he can. Next step is to fight more often and have one more shot at top-level fighting in 2013.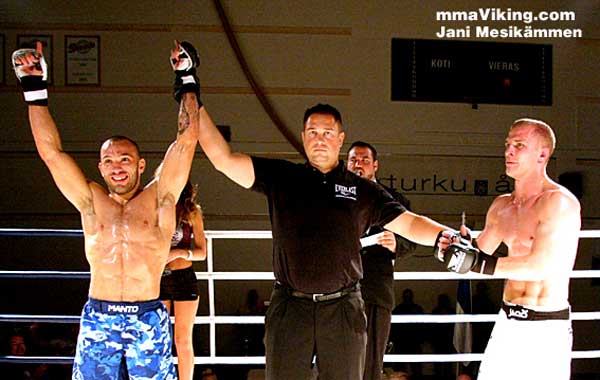 -I know how good I can be if I can train more. I will sort that out, now I want to have one or two easier fight in the next months and get back my routine, Kvarnström explains.
The Turku Fight Night event, which Kvarnström was a co-organizer, was mainly meant to offer fights for local prospects. The full house at the Samppalinna arena was entertained with eight amateur fights and two other pro fights.
Finnfighters Gym prospect Eemeli Sainio made his pro debut and took home a unanimous decision win against Frenchman Reda Sidhoum.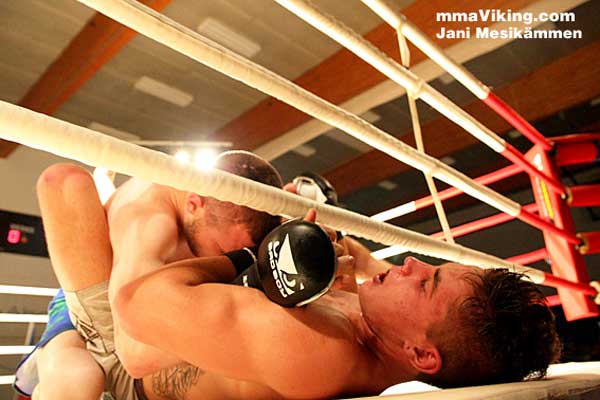 Fellow FFG athlete Olli Santalahti is still looking for his first pro win after two losses, as he lost a decision to another Frenchman Pierre Chretien.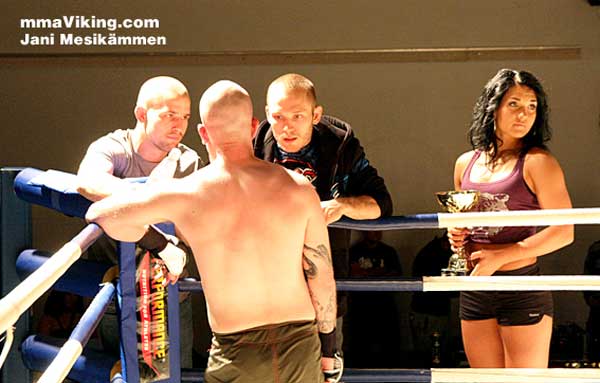 The main event of the event was a really one-sided K-1 super fight between FFG amateur standout Pekka Kytösaho and a top-level bodybuilder Uolevi Ojala. Kytösaho destroyed Ojala in two minutes with devastating low kicks and few heavy punches.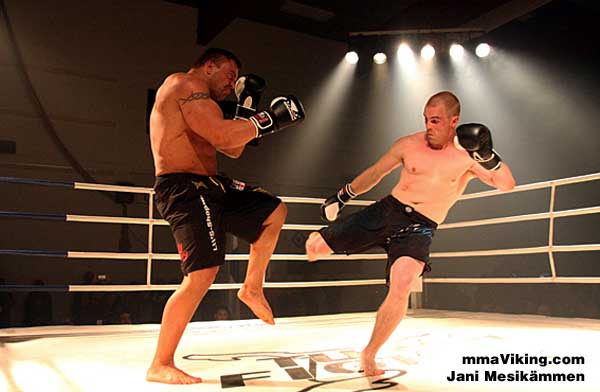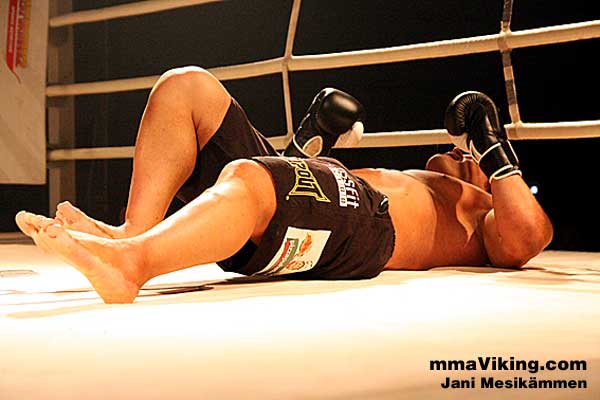 Result Summary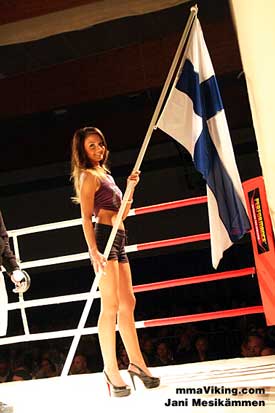 K-1 superfight: 
– Pekka Kytösaho, FFG/Team Heilimö Vs. Uolevi `Unski` Ojala: Kytösaho by TKO R1
Pro MMA:
– Jerry `AD/HD` Kvarnström, 10-2-0, Turun Urheilijat Vs. Johnny Frachey, 15-9-0, France: Frachey by UD
– Eemeli Sainio, debut, FFG Vs. Reda Sidhoum, 0-1-0, France: Sainio by SD
– Olli Santalahti, debut, FFG Vs. Pierre Chretien, 2-0-0, France: Chretien by UD
Amateur MMA:
– Mika `MadDog` Kuronen, Tuto MMA Vs. Vyacheslav Andreev, MMA Imatra: Andreev by Choke R2
– Jarno Vuorisalo, FFG Vs. Samuli Huhtaniska, Tjjk: Huhtaniska by Kimura lock R3
– Jukka Mustikkamaa, Tuto MMA Vs. Kulju Tuure, FFG: Draw
– Matias Tontti, Sankukai Vs. Riku Kallioniemi, MMA Guards: Tontti by UD
– Zanko Eliassi, FFG Vs. Arttu Harmainen, MMA Imatra: Eliassi by TKO R1
– Janne Halme, Tuto MMA Vs. Ville Mankinen, MMA Rauma: Mankinen by TKO injury R1
– Sanna Laitinen, Team @letic Vs. Eeva Siiskonen, MMA Imatra: Siiskonen by UD
– Hannan Housmand, Sankukai Vs. Jesse Saarinen, Sports academy nr.1: Housmand by triangle choke R2
 K-1 Superfight Pekka Kytösaho, FFG/Team Heilimö Vs. Uolevi `Unski` Ojala