Matteus Lähdesmäki (13-9-3) is returning to action after a Facebook campaign propelled the double European Shooto champion back to the cage after a 3.5 year layoff. Lähdesmäki will face Czech Republic's Roman Dik (4-0) at Cage 41 on November 25 at the Cultural Centre in Helsinki, Finland.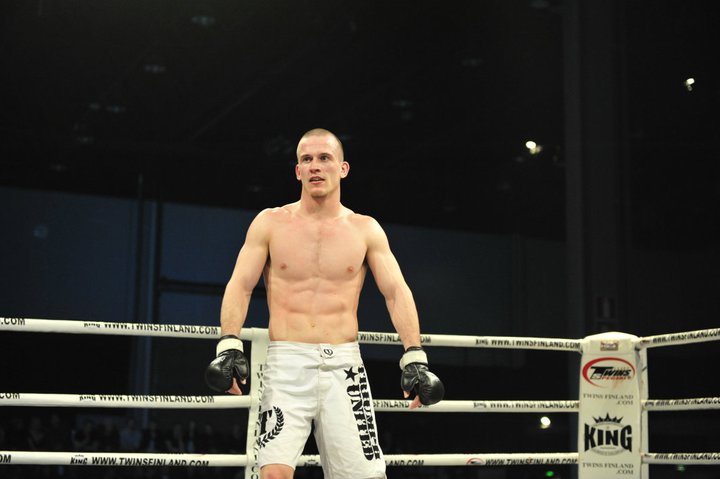 Lähdesmäki is 34 years old and was last in the cage at Shooto Finland: Chicago Collision 11 in March of 2014, where he submitted Pascal Louissaint. He also had a run in Cage Warriors, winning one bout and losing two in 2012 and 2013. He fought in Japan, Canada, Denmark, Sweden, Italy, Lebanon, Bahrain and the United Arab Emirates.
"I never decided to stop competing, but then 3.5 years ago, there was a newborn baby in the home, I had to go to work and the agreement with the Brazilian XCF organization was never started properly when they did not find me matches. Just a year ago, I looked at home at Cage when I was joking and I posted Facebook that if I came up with a thousand likes I would come back and meet the goal quickly" says Lähdesmäki.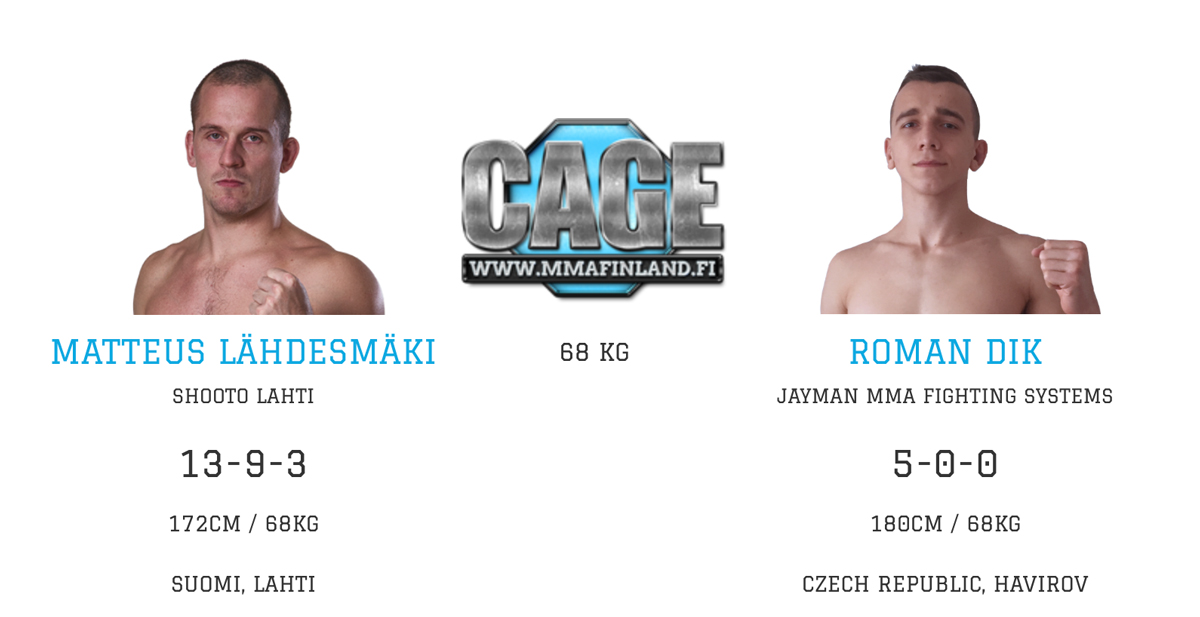 As for his opposition, he sees a quick return. "This will not go beyond the first round. 2-3 minutes and will be out of there."
Dik is only 21 years old undefeated fighter. He is an athletic fighter competing in boxing and kickboxing, and two gold medals in the Czech weightlifting championship. "I can prove my skill in the prestigious Cage Promotion Cage against a tough opponent. I do not want to reveal anything in advance, it would be a surprise."
The CAGE 41 main event is Finn Joni Salovaara versus American Alex Gilpin.