Cage 55 goes down today at the Culture House in Helsinki, Finland. Get your live updates here!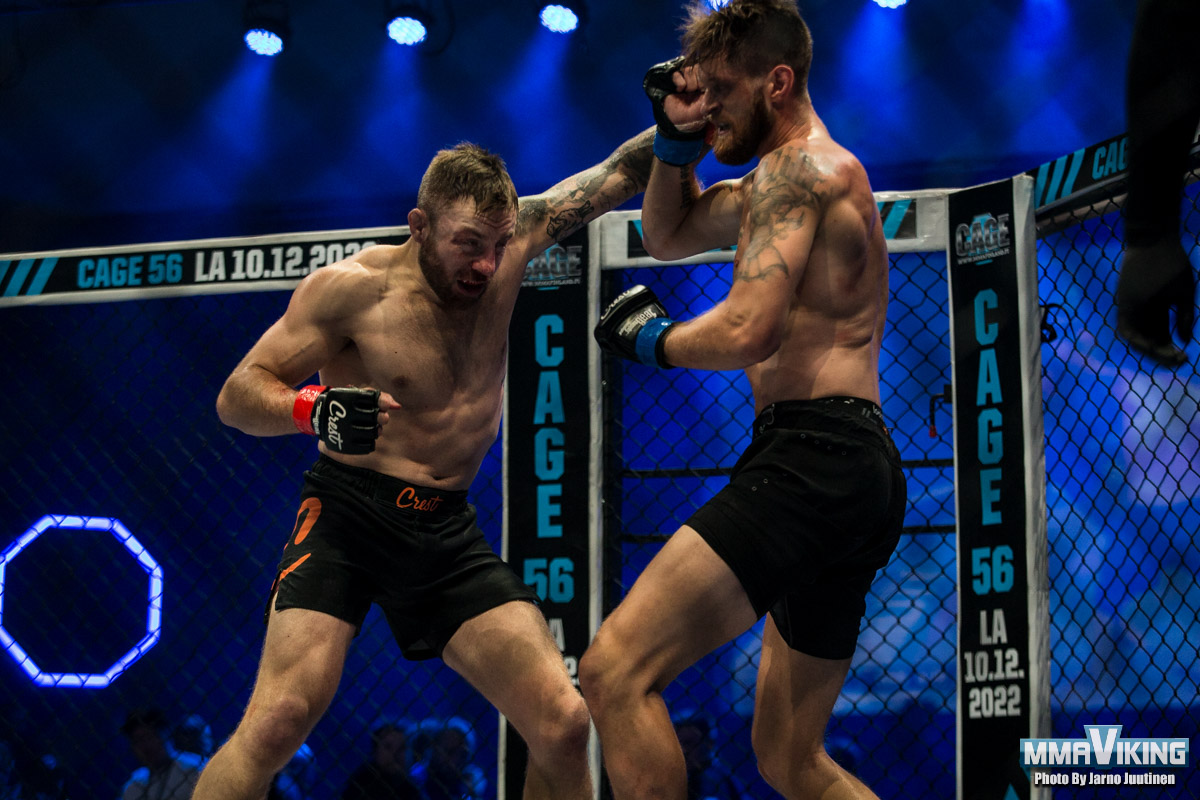 Riku Urholin vs Anderas Knutsson
Riku Urholin wins by TKO (punches) at 3:25 of round two.
Ville Mankinen vs Robert Nyström
Ville Mankinen wins by submission (Kimura) at 0:36 of round three.
Henri Lintula vs Jocimar Ferreira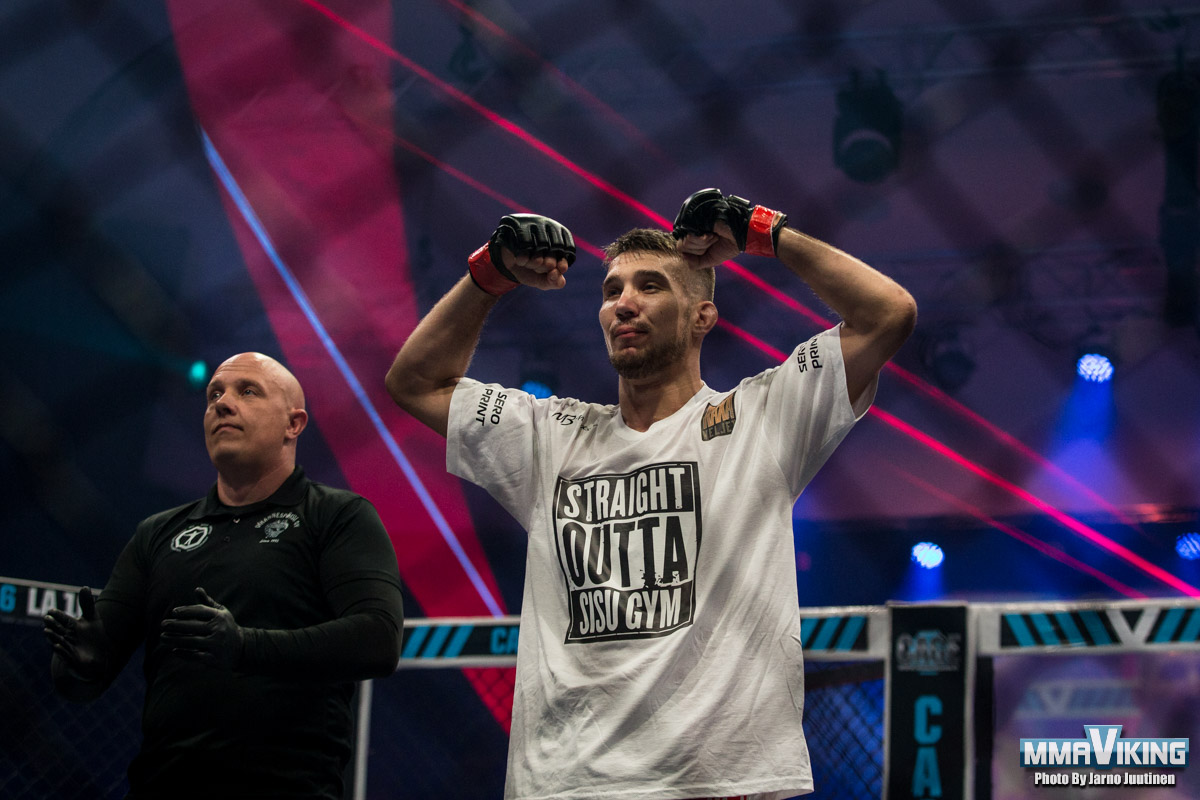 Henri Lintula wins by submission (Arm Triangle) at 4:09 of round one.
Eemil Kurhela vs Beka Eradze
Eemil Kurhela wins by submission (fighter injury) at 2:32 of round one.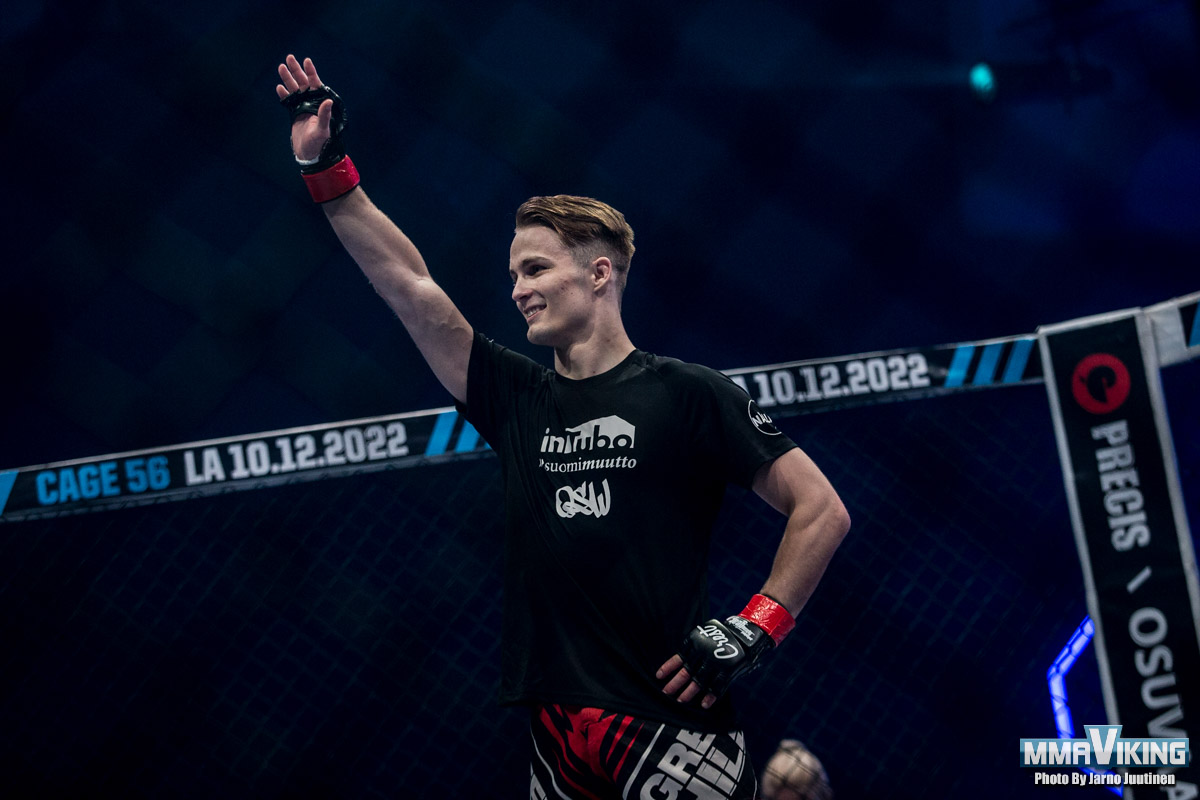 Alexander Lindgren vs Quinten DeVreught
Alexander Lindgren wins by TKO (elbows) at 3:15 of round two.
Patrik Pietilä vs Nika Kupravishvili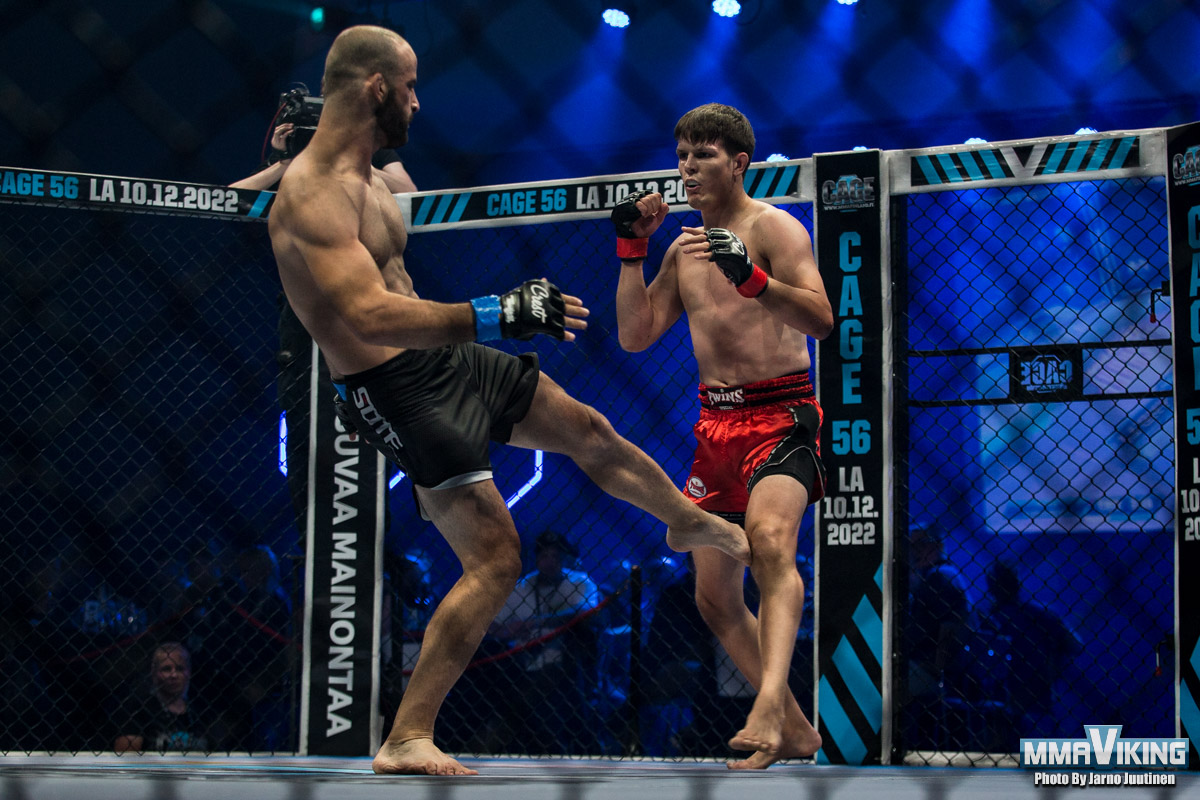 Nika Kupravishvili wins by Unanimous Decision.
Tuomas Grönvall vs Luca Iovine
Tuomas Grönvall wins by Unanimous Decision.
Markus Rytöhonka vs Fernando Flores
Markus Rytöhonka wins by Unanimous Decision.
Toni Lampinen vs Joachim Tollefsen – Main Event
Toni Lampinen wins by TKO (ground and pound) at 3:56 of round two.
It was also a night that Mikael "Hulk" Silander retires from MMA.  Read more here.