"The Bosnian Bomber" Damir Hadzovic, is facing a very tough challenge, in his UFC debut in Zagreb Arena tonight. His opponent Mairbek Taisumov is on a 3 fight winning streak, and is looking to put another victim on the canvas in Zagreb. Damir and his coaches are all confident, that he will "shock the world", but will he? Find out tonight, as MMAViking.com are reporting live from the event.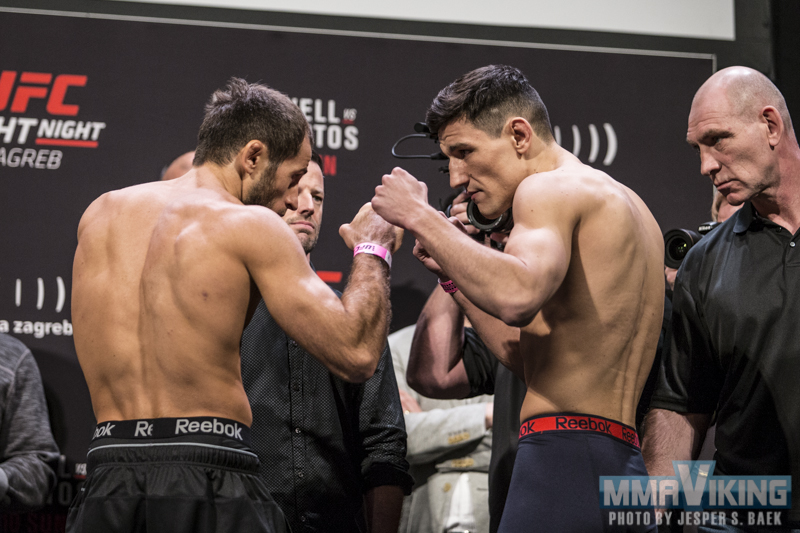 Play-by-Play
The crowd cheers as Damir enters the arena. "Darude – Sandstorm" is playing – classic choice of music for the new kid. The Bosnian Bomber looks calm and focused.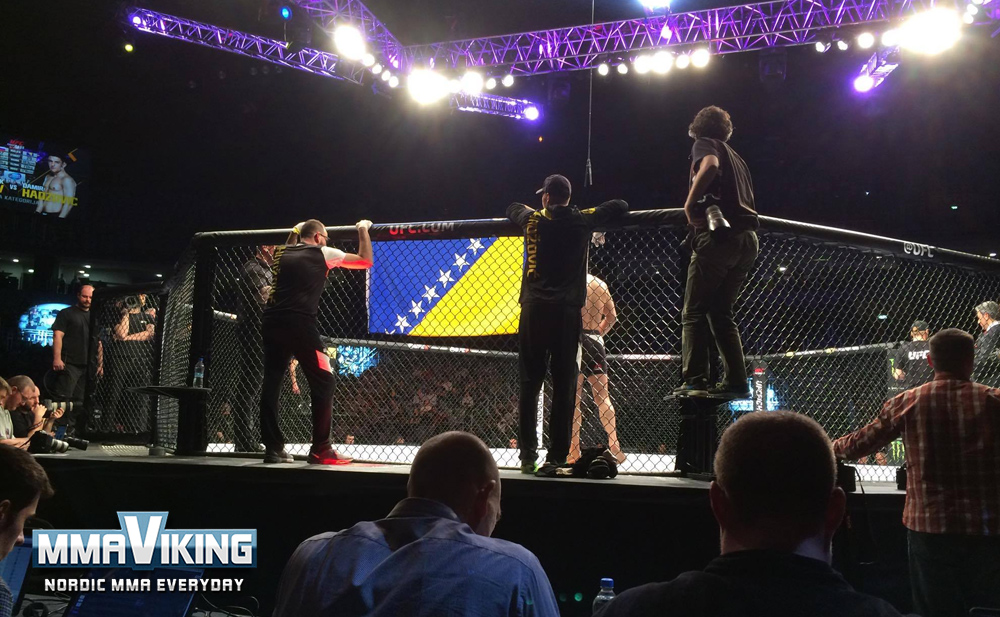 Round 1
Mairbek and Damir meet in the middle, both are a bit hesitant to throw down. Mairbek throws a high kick, but Damir parries. Damir is pressing forward, but is met by a couple of low kicks. Damir lands a straight punch and the crowd reacts.
Mairbek lands another low kick. Damir pays him back with one of his own, and keeps moving forward. Both fighters look sharp tonight. Mairbek lands 2-3 big punches in a row, but Damir eats them, fairly unimpressed. Mairbek presses forward, lands with the right followed by a combo with a big uppercut at the end. Damir goes down. Ref steps in – and it is over!
Winner by TKO: Mairbek Taisumov
"I lost my fight by TKO, I felt it was a premature stoppage, I could have continued but the ref thought otherwise. I have no injuries, only a broken heart ?
Thank you for all your support and the heart warming messages. I'll will be back stronger, I promise you that!" – Hadzovic